Friends, Family Reminisce On Life of Beloved Teacher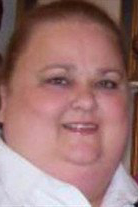 Hang on for a minute...we're trying to find some more stories you might like.
Former Central teacher Joy Thompson died on Mar. 19, 2019. Those who knew her considered her witty, sociable and the life of every party.
Thompson had many close friendships that she cherished; from high school classmates to college buddies, faculty members, former students and so many others. Joy was known to keep up with all of her friendships, as she paid attention to her friends' Facebook accounts until the day she passed away.
Thompson was also interested in sports, as she often watched her family members Hunter Benson and Claire Tucker play tennis. They called her their biggest fan. It was said that she was the biggest Central Tiger fan on the Earth! She also supported the Arkansas Razorbacks and the Dallas Cowboys.
Many described Thompson as a selfless person, as she was happy to give her time to help her students learn and become better people. She allowed students to eat in her room at lunch and interacted with students there. She sparked joy in learning, and many students told her that they didn't like school until they had her as a teacher. She even helped many students that were not her own.
Thompson will be missed by many, especially her great-nephews and nieces, whom she was said to have been wild about. She was a beloved Central teacher, and she will truly be missed, not just by family, but by all who had the opportunity to get to know her.
had the opportunity to get to know her

About the Writer
Jakob Mueller, Staff Writer
Senior Jakob Mueller is a first year Staff Writer who describes himself as approachable, friendly, and indecisive. Jakob has been playing tennis for six years outside of school and has been on the tennis team since freshman year. Outside of school, he volunteers by assisting his coach in teaching younger kids tennis. Jakob wishes to continue playing throughout college but does not see tennis as a future career path. Jakob has considered reporting news as a career because he enjoys investigating events and information as well as history and politics. Jakob remembers dreams of his best friend and he being President and Vice President alongside each other. For the time being, Jakob spends his free time playing with his dog Jack, going out with friends, and watching television.
Like one of Jakob's stories? Let him know! Email him at [email protected]