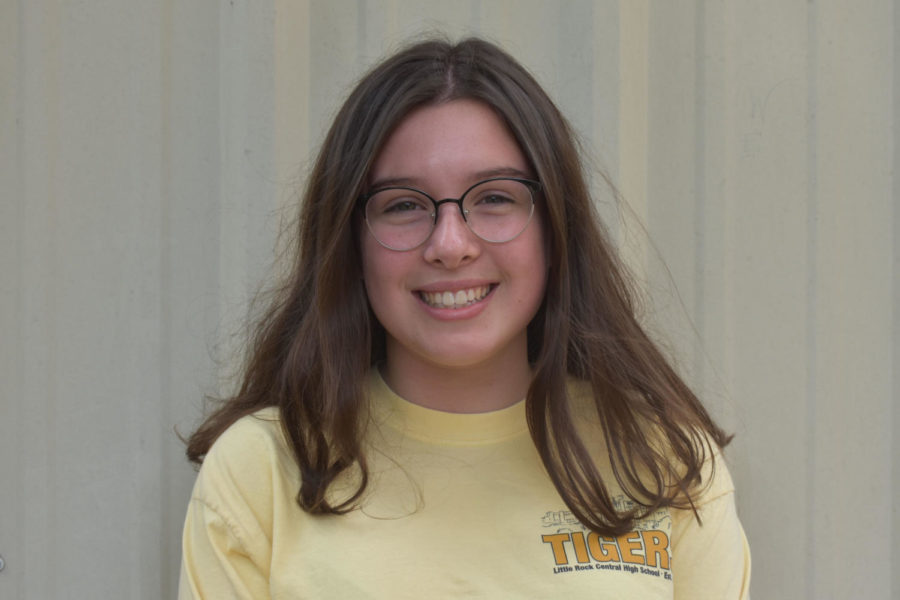 At the start of this school year, the Gay-Straight Alliance was inactive. The president  from the previous year graduated and left no one in charge, so it seemed for a time that the club was over. Now, however, thanks to the efforts of multiple students including first lunch Vice President Skylar Goodson and co-President Sydney Joheim, the GSA is alive and well. 
"We wanted to do better this year and be more active and communicate better. We're still learning, as the club is solely run by students, but we strive to not let the club end with this year," Goodson said.
It has been difficult to maintain regular meetings because of the busy schedules of the juniors and seniors running the club, but they are committed to keeping the GSA active.
"I've been in GSA since my freshman year, and it's always been such a cool sense of community for me," co-President Jolie Joiner said. "I think the idea of a kind and non-judgemental space is very attractive to young queer people, especially when they've never had something like that before."
That inclusive space is exactly what this year's GSA members are trying to preserve. Goodson emphasized that the club is always there for anyone seeking support. 
"I think the ideal for the club, at least in my eyes, is for it to expand beyond just being a safe space and become a way to connect with the outside world too," Joiner said."The worldwide queer community is such a vibrant and welcoming entity, but I think it's hard for queer youth to feel connected, especially in places like Arkansas that tend to be more conservative."
Establishing connections between queer youth and their allies is one of the main goals of the GSA, but the club is also invested in helping their community. Goodson's primary goal for this semester is to hold a spring fundraiser for Lucie's Place, the Little Rock nonprofit organization that provides support to LGBTQ youth experiencing homelessness. 
For those interested in attending, GSA meets in Mrs. Warren's room, room 333. Meeting times vary, but anyone interested can talk to presidents Sydney Joheim and Jolie Joiner for more information. All are welcome.
"I think at the very least GSA is a way to spend 30 minutes of your day surrounded by people you know will be accepting and positive," Joiner said. "We love having people who share our experiences, but it's also super important to include those who maybe don't understand as well. Overall, we have a great time, and it's such a good way to make friends."