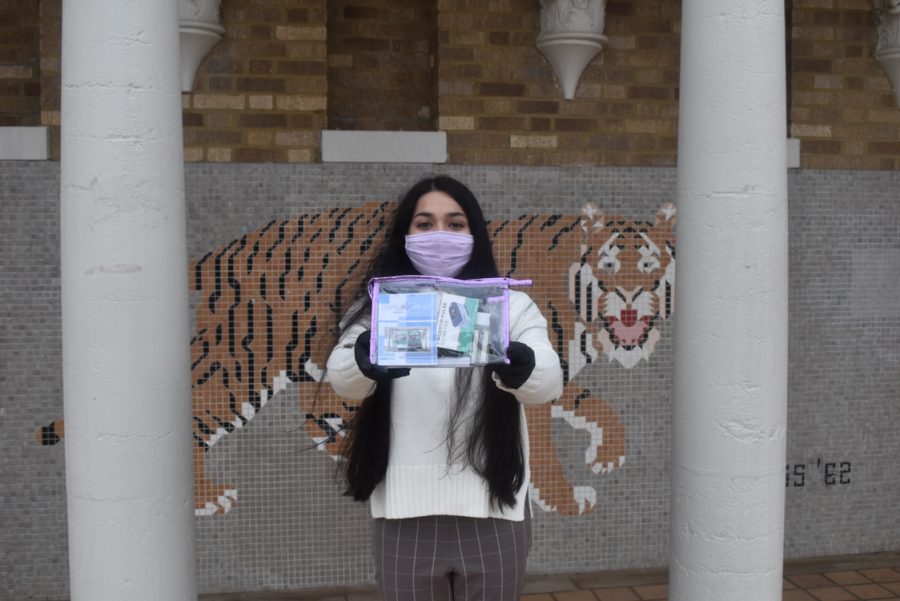 Wesley Langley
We have seen people volunteer, make masks, and donate disinfect supplies and money. One of our own has dedicated money and time into making COVID-19 Care Packages to give out to those who are in need of equipment to help monitor their symptoms.
Gautami "Shankul" Lohakare, currently a sophomore, started making COVID-19 packages after seeing the rising deaths and feeling empathy for those who have been affected. She felt that she needed to jump into action. 
"I wanted to do anything and everything I could to make those numbers as few as possible. I wanted to provide a way that people can catch the early symptoms before actually having to go to the doctor," said Lohakare.
The packages include a pulse oximeter, digital oral thermometer, hand sanitizer, two reusable cloth masks, batteries, an informational guide, and a reusable clear cosmetics bag that holds everything. She is also currently thinking about added N-95 masks as well.
Currently, Lohakare is financing the packages from her savings and her college funds. She is accepting donations and help assembling the packages.