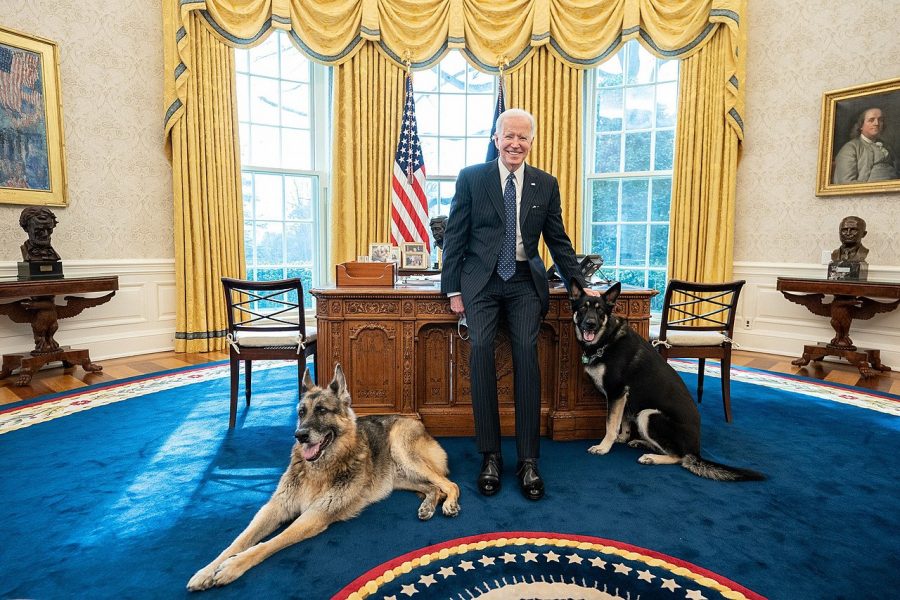 Adam Schultz, Wikimedia Commons
Out of all the first dogs we've had starting all the way back with George Washington's pups in 1789, why is president Joe Biden's dog, Major, so special?  Major was adopted in 2018 from the Delaware Humane Association, a no-kill and nonprofit shelter, after the Bidens had already been fostering him for several months. This makes him the first shelter dog to move into the White House.
 Major, however, will not be the first rescue dog to live in the executive mansion. Yuki, former president Lyndon B. Johnson's dog, was found at a gas station by his daughter, Luci, and was later given to him as a birthday present in 1967. 
Just days before Joe Biden's inauguration, the Delaware Humane Association (DHA) hosted a virtual fundraiser which they called an "Indoguration" for the new first pup. People were able to nominate their pets to be on Major's cabinet, including the spot of Secretary of Rescue Dogs. More than 7,400 people attended, and they raised over 100,000 dollars for the DHA as well as raising awareness for shelter pets everywhere. The rescue plans to donate the money to help pet owners struggling to care for their animals during this pandemic as well as using it to help adoptable pets find their forever homes. 
Though Yuki may have been the first rescue to live in the White House, Major will go down in history as the first shelter dog to make it to the White House, bringing awareness to shelter animals everywhere.