Future: Nothing New, But Nice Nonetheless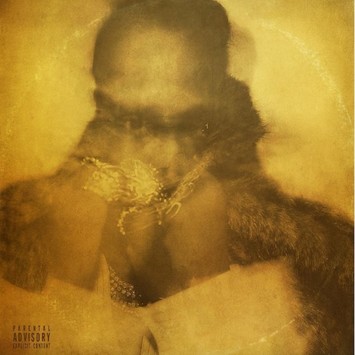 Future, arguably the biggest name in Atlanta rap, is back at it with his most recent project: Future – Self Titled. This album comes two years after his most successful album DS2, an album that captures the spacy experience of "lean," a drug that Future uses heavily. This album, along with his others, comes with the typically strong, stylish, auto-tuned aesthetic that Future is known for.
In Future, however, weaknesses in his flow and style are exposed, due to a lack of features. The redundant song structures and lack of lyrical variety, combined with flows that seem effortless and uninspired, give this project a leftover feeling.
With this being said, Future still knows what works, and all of his fans can find something they like on this album. The production of this project is well-done and clean. Just like any Future album, producers Metro Boomin and Southside provide amazing instrumentals, like in "Mask Off" with its light and airy woodwinds, or the trap inspired synth heavy beat on "Rent Money." The songs "Super Trapper" and "Poppin Tags" also fall into this category of trap anthems and thug classics thanks to the instrumentals.
This album isn't just bangers though, the tracks "When I Was Broke" and "Feds Did a Sweep" offer introspection and emotion, a side of Future that is often hidden and hard to pull out.
Even with those few bright spots, this album feels like something we've already heard from Future. Future is definitely listenable, but with a seeming unwillingness to try something new and exciting, you'd be hard pressed to find a rapper more uninspired than Future right now.