The Blackelorette: ABC's Pick For The Bachelorette's Thirteenth Season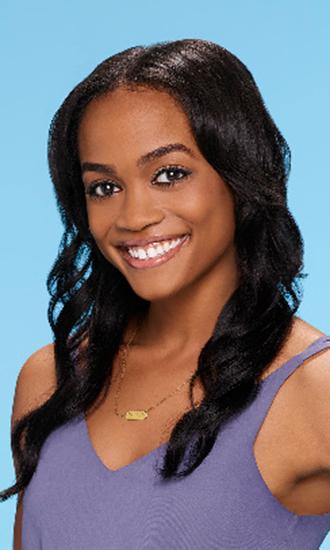 After thirty-three collective seasons of The Bachelor and The Bachelorette, ABC has named its first black Bachelorette, Rachel Lindsay. She is 31, older than most former contestants on the current season of The Bachelor, and works as an attorney in Dallas. Lindsay has the total package: looks, empathy, a sense of humor, and brains. In fact, many fans in Bachelor Nation were stunned when current bachelor Nick Viall sent Lindsay home after a romantic fantasy suite date. Lindsay appeared to have Viall's heart in the bag. She received the first impression rose and had a magnetic chemistry with the him until the very end.
However, Lindsay's surprising loss has opened up an avenue for ABC to diversify its long running reality TV show. In the show's history only two Bachelors/Bachelorettes have been of color. Juan Pablo Galavis was the franchise's first Latino Bachelor in season eighteen. JoJo Fletcher, the most recent Bachelorette, is half Iranian on her mother's side, but her ethnicity was not a focus in her season. Caila Quinn, who is half Filipino, was in the running for The Bachelorette for last season, but Fletcher won out.
With nine women of color in the running, Nick Viall's season had the most racial diversity of any season of The Bachelor yet. This means the other twenty-one women were white, which raises questions about whether ABC has been feeling the need to desegregate the pool of contestants competing or, simply more minorities have applied to be on the show.
The network has diversified programming in recent years with television shows such as Black-ish, How to Get Away with Murder, and Scandal joining its repertoire. Black-ish is centered on a black family while How to Get Away with Murder and Scandal both feature powerful black female leads.
In the past, ABC has faced intense criticism regarding the lack of minority representation, which escalated into a lawsuit accusing ABC of intentionally excluding people of color from lead roles in The Bachelor and Bachelorette.
Since this case, ABC has been waiting for an opportunity to diversify The Bachelor. When Lindsay made it to the final three, the first black contestant to ever do so, ABC had their shot. Typically, black contestants on the show have ended up being sent home within the first three weeks of the show. As for what her season will look like, the producers are headed into uncharted territory. Will there be more black contestants due to Lindsay's race?
"I've never brought home a white guy," Lindsay said to Viall before meeting her parents on their hometown date. "I've dated white guys; I've never brought home a white guy."
In light of their interracial relationship, race was discussed on this season of the Bachelor. Typically, contestants of the show avoid controversial topics. Instead, the couples discussed their favorite parts of the date they just experienced and their past relationships. However, just because issues were touched on this season, does not mean it will take the spotlight in Rachel's journey.
"Yes, I'm doing this on a huge stage, but again my journey of love isn't any different just because my skin color," Lindsay said in an interview with People Magazine.
Rachel is not the only woman to make a historic mark on the Bachelor this season. Though she didn't stick around for long, Jaimi King was the first openly LGBTQ contestant on the show. Viall took King's bisexuality in stride, which was revealed when King opened up about her most resent girl friend. Could The Bachelor or The Bachelorette potentially have a bisexual lead in the future? Would this produce a mixed gender contestant pool? While these questions remain uncertain one thing is definite: Rachel Lindsay's season of The Bachelorette will be unforgettable.