Central Students Hold DACA Protest
On Friday September 8th, 2017, students protested outside of Central against the President's decision to end DACA. DACA is a program that affects around 800,000 immigrants across the country. Without DACA, these children and students face deportation.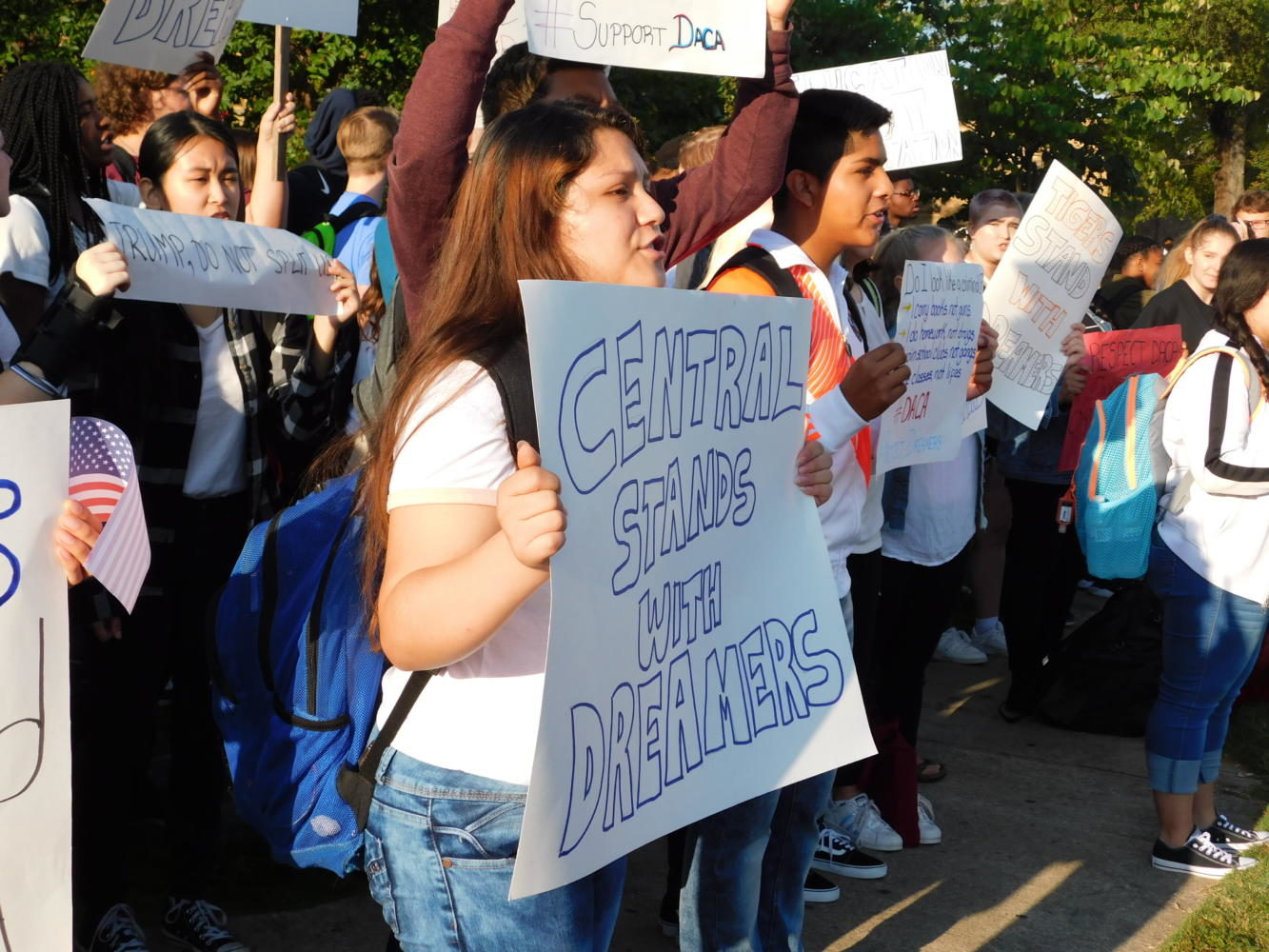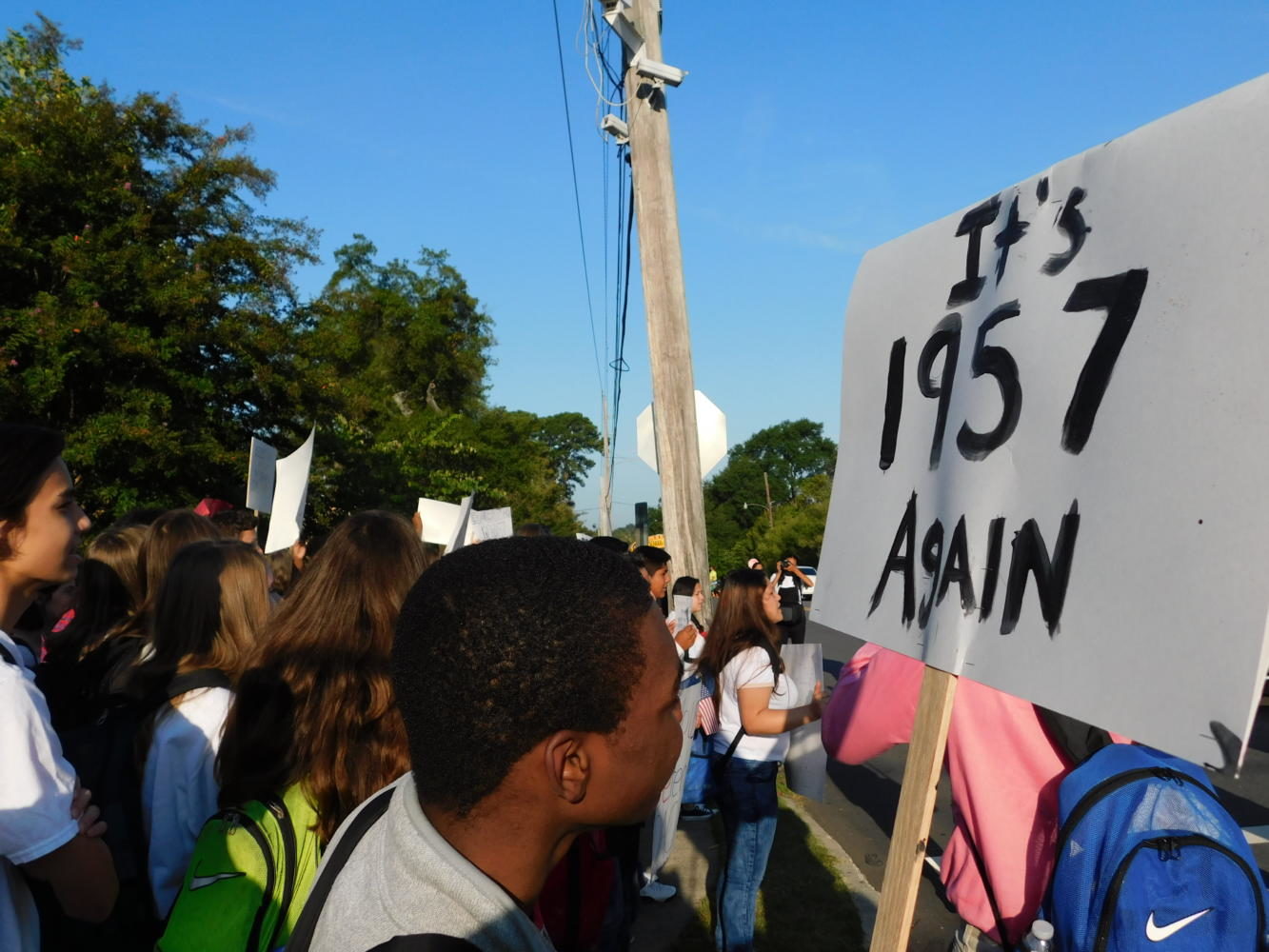 A student holds a sign that reads "it's 1957 again." The sign in is reference to Central's strong history, and stating that ending DACA is similar to segregation of schools and racism.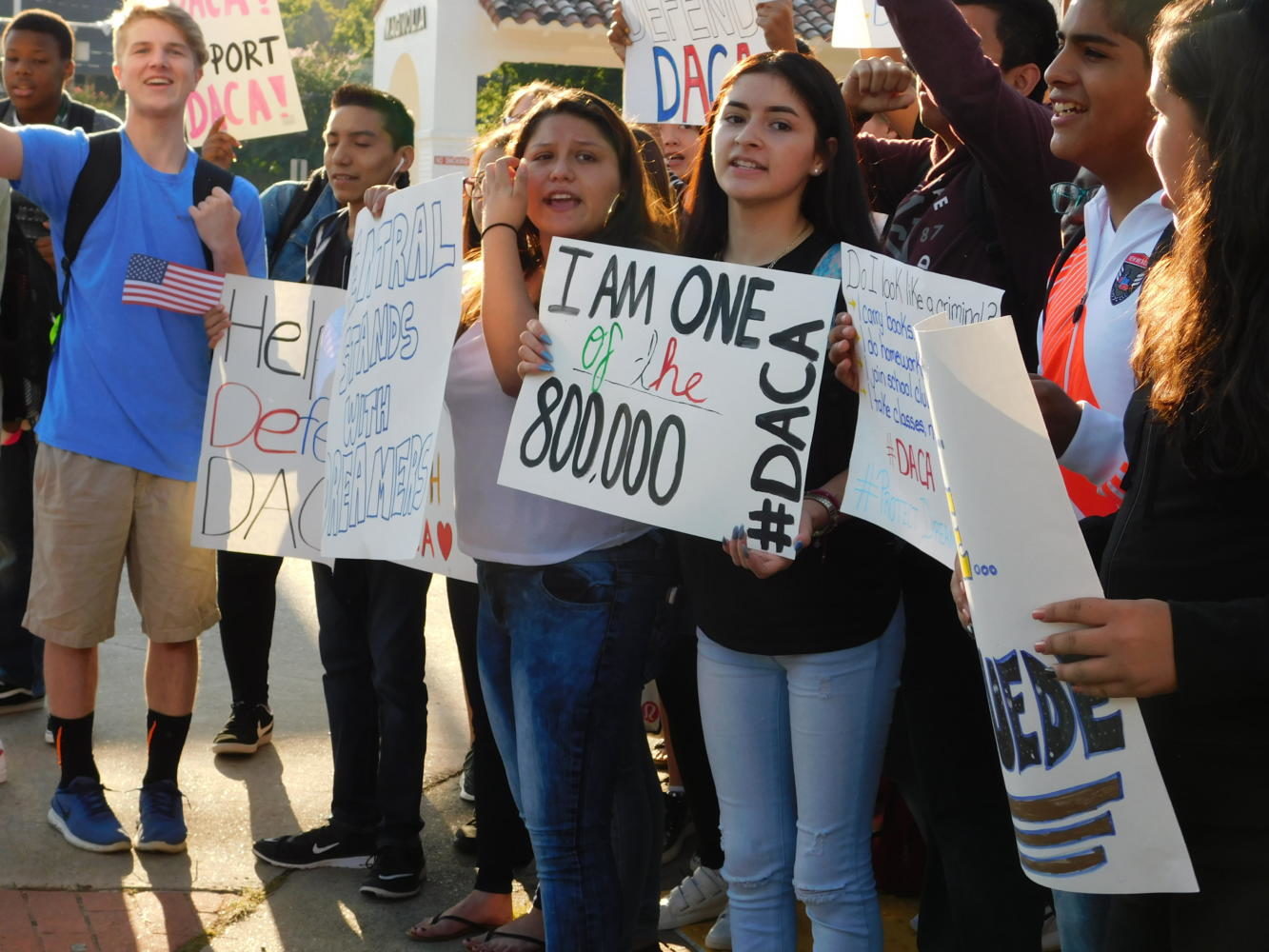 At a rally in front of Central, students gather before school to protest Donald Trump's halt to DACA. Many of the students are Dreamers, and are scared that they will be deported.