The Great Flood of Central: Flood Waters Soak Classrooms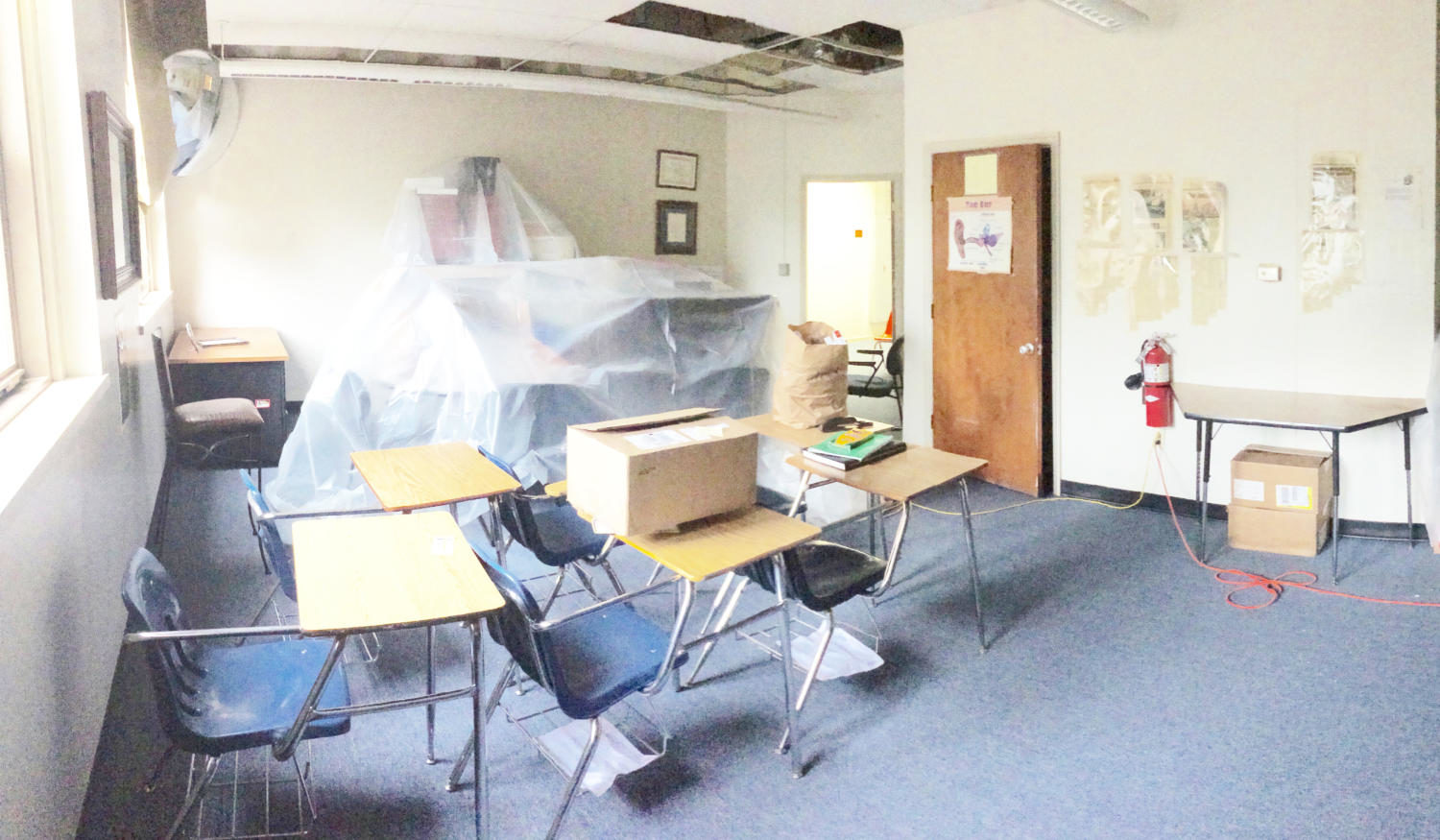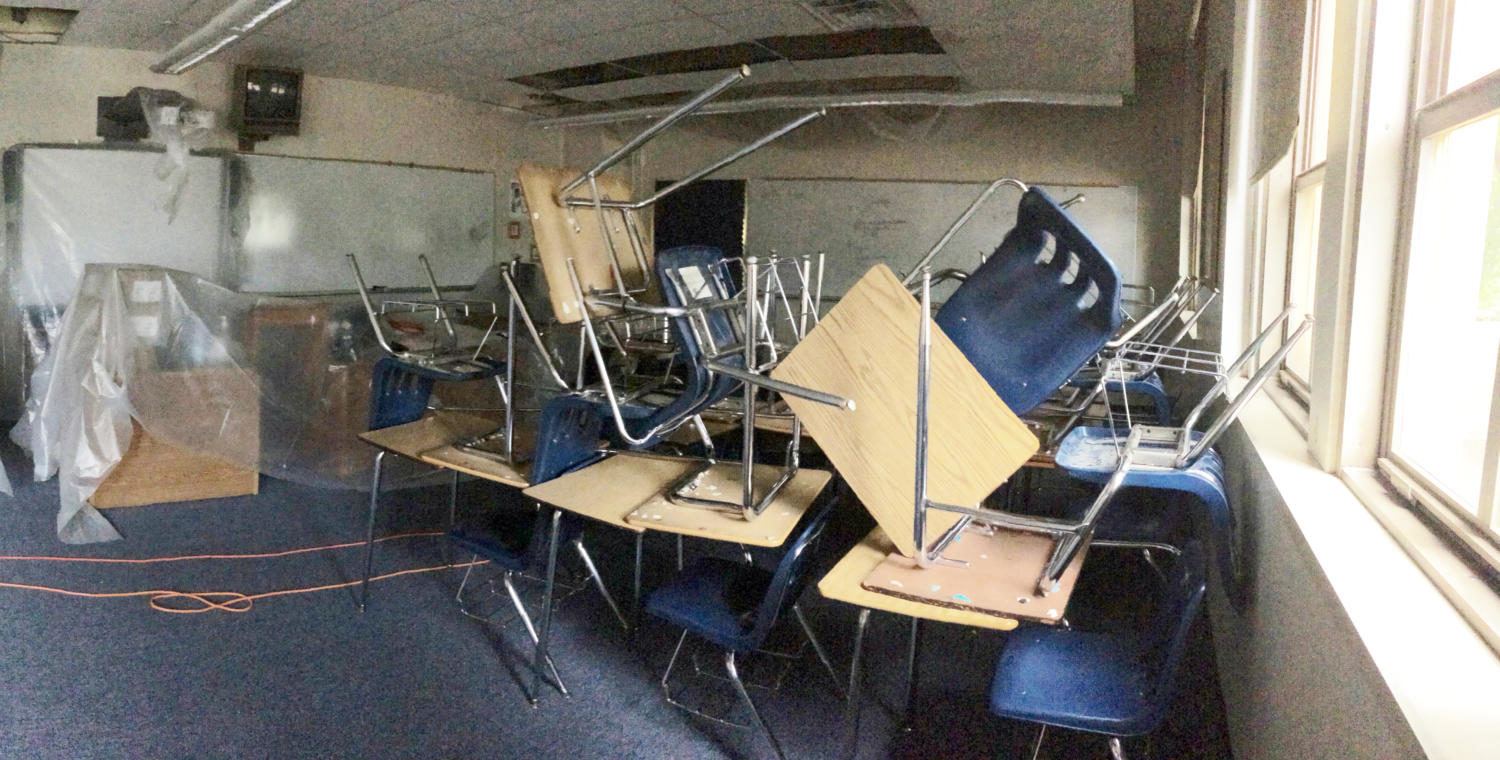 In mid-July, soaked carpets and damaged school supplies greeted teachers whose classrooms are located at the center of the first floor. School-wide renovations exposed 90- year old insulation, and it didn't stand a chance against the elements, specifically rain.
"I came up to work in my room to find it completely drenched," AP Psychology teacher Stanley Pryor said. "Each time it rained, it flooded more."
Some damage was visible in Pryor's room, including damp floors and numerous destroyed ceiling tiles.
"My old computer was completely soaked and made inoperable," Pryor said.
Luckily for teachers whose rooms flooded , the construction workers cleaned up the mess in about a week by shampooing carpets and replacing ceiling tiles. Special waterproofing was also purchased and applied to the almost a century-old building to prevent future flooding.
Central is no stranger to flooding. For the last few summers, various places in the school have flooded. For the most part after strong storms, water often penetrates the old foundation and makes its way through insulation and waterproofing materials.
With all the current renovations and improvements to our school, it is unlikely that more major flooding will occur anytime soon. With the special precautions our school has taken, the building will hopefully remain high and dry.