Live from New York, it's Saturday Night – With a New Season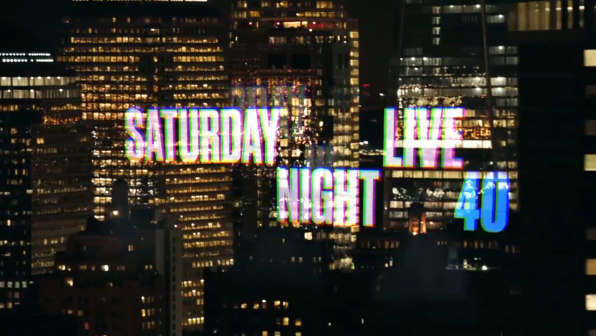 This show, beloved by America, is always a topic of conversation at the Editor's table in the newspaper room. Whether it's showing each other skits, laughing about last week's episode, or just discussing the talent of the show, it's a conversation that could go on for hours.
Recently, the cast of Saturday Night Live opened their 43rd season. However, in recent years, many have started to criticize the show as a whole: the talent, the writers, the diversity (or lack thereof), etc.. So, this creates the question: how has this show gone on for 43 years, making it one of the longest running network television programs in United States history, despite its flaws?
Well, let's start from the beginning. This show has been around for far longer than any students here have been on this Earth, and many of our parents have memories of watching iconic skits such as "King Tut" and "More Cowbell," which are older than some members of the senior class, premiering in April 2000. SNL began as a need to fill NBC's Saturday night time slot after their tonight show host requested that his show only be aired during the week. After a couple weeks of brainstorming, the producers landed on the idea of a variety show that would feature high quality skits, political satire, stand up comedy, and musical performances. By 1975, Lorne Michaels, who originally coined the idea, pulled together a cast that would change the way America looked at comedy forever: Dan Aykroyd, John Belushi, Chevy Chase (you may know him as Clark Griswold from the best Christmas movie of all time, Christmas Vacation), Jane Curtin, Garrett Morris, Laraine Newman, Michael O'Donoghue, Gilda Radner, and George Coe. The show was immediately a hit, and gained a large following by 1976, despite the occasional hate-letter from viewers who were offended by certain sketches.
But, that's partially what was, and still is, appealing about the show. SNL is risky. They come close to crossing lines, but they don't (usually), and they push boundaries like no other live TV show. People who admire good comedy tend to admire that sort of edge in comedians. It's what makes some comedy outstanding from the rest.
So, that brings us to season 42: the craziest Presidential election the US has seen since SNL has been running. You know what that means! SNL's ratings went through the roof last year as the show constantly parodied the wild ride that was the 2016 election. Alec Baldwin's Donald Trump was a force to be reckoned with, and Kate McKinnon's Hillary Clinton was truly amazing.
I do have one complaint with the constant satirical skits surrounding the election: they get old. Sure, Trump does some comedic things every week, but usually they aren't enough to make a whole skit. Somehow SNL manages to exhaust every wrong move he makes (and there are a lot, I'll give them that), but it gets old when it seems forced.
There is one constant in the show that always gets a good laugh from me: "the Weekend Update." It's just one of those things that no matter who is doing it (though I do prefer the Poehler/Fey duo) or what they're talking about, it's funny. It's a classic, and a lot of people look forward to it every week.
About the Contributor
Lauren Berry, Executive Editor
Lauren Berry is a senior and one of the executive editors. This is her third year on staff.
 In the past, she has worked as a staff writer and a sports editor. In her free time, she enjoys watching netflix (
New Girl, The Office, How I Met Your Mother,
etc) and is the star of her church league team, The Kittens™. She has four dogs, Macon, Dasher, Schulyer (pronounced "skylar") Mae, and Sadie. She loves Schulyer Mae the most, but hates the spelling just as much as you do. Follow her on instagram @lauren.berry. Like one of Lauren's stories? Let her know! Email her at [email protected].