Plan for National School Walkout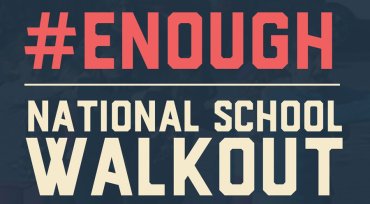 A letter from Principal Nancy Rousseau
Teachers/Staff/Parents:  Students at Central from student council, young Democrats, our Students for Justice Club and other groups want our students to have the opportunity to voluntarily  participate in Wednesday's National School Walkout at 10:00 AM. 
A letter from Superintendent Michael Poore:
Dear LRSD Parents,
We know that the past several weeks have caused anxious moments in the wake of the shootings in Parkland, Florida.  We appreciate the heightened awareness of our staff, and the support you have provided in your own homes, as well as in our schools.  Challenging times create the need for us to all work together.   We also know that it is important that we continue to keep open lines of communication with you regarding issues of school safety.
As many of you know a national student protest is planned for March 14.  Our principals at each secondary school have worked with their student leadership teams to create as safe an environment as possible to conduct their protest, should they choose to participate.  This collaboration is healthy and most importantly, it creates the best-case scenario for us to ensure safety for all of our students.  Responsible use of social media could also provide a platform.
We are concerned that potential student protests in the streets would not be properly supervised.  We ask that you discuss the impending national protest with your child.  We would strongly suggest that students participate in activities that have been planned by our secondary schools and our student leaders.
Finally, this is an important opportunity to educate our students about the democratic process in action and the right to peacefully demonstrate differing views.  Civic participation helps our students become well-rounded, informed, thoughtful and engaged citizens. Our students have great ideas and we need their voice, but we must all work together to create safe forums for ideas to be exchanged.
Thank you for your continued support,
Michael Alan Poore
Superintendent
About the Contributor
Fran Delacey, Online Editor
Fran Delacey is a senior and the online editor for 
The Tiger Online.
She loves journalism, hockey, politics and the beach. In her free time, she likes to watch the news, hammock, and sleep. Have a question, suggestion, want to know something about the website, or enjoy one of her stories? Email her at
[email protected]
.