Underrated Artists Provide Powerful and Soulful Beats, Messages for Their Listeners
Nowadays there is a debate about whether song artists make any real music anymore. Some argue that the current youth of this generation only listen to songs with catchy beats but no meaning. The music industry needs to keep the soulful and empowering songs thriving. Music is a powerful outlet for self-expression and can even be therapeutic for the listeners. Here are a couple of underrated artists who live to put empowering and thoughtful ideas into their music:
Jhené Aiko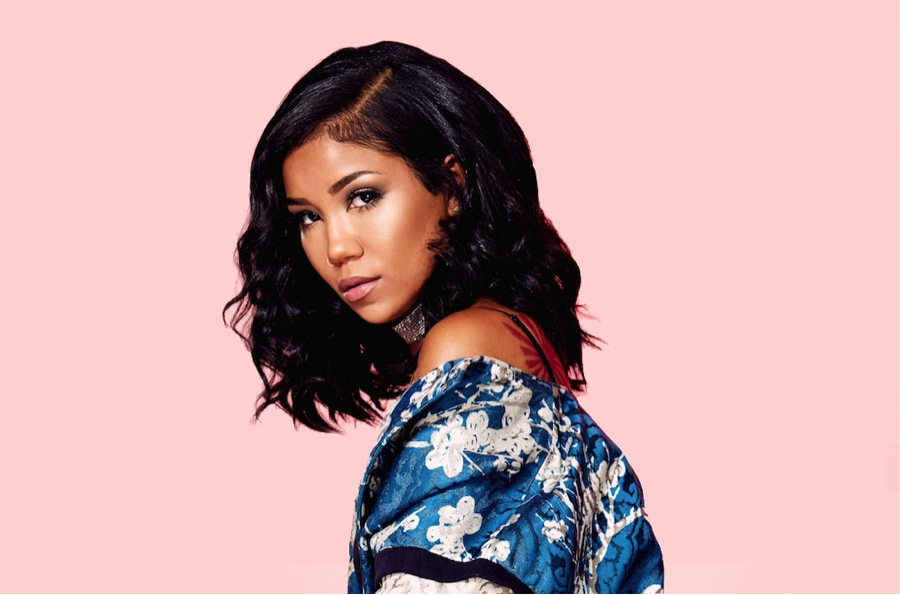 Jhene Aiko is a singer and songwriter, who became more frequently known from her hit song "The Worst" featured on her album Sail Out. She has collaborated with many other popular artists such as Childish Gambino, Yuna, Lil Wayne, and her new beau, Big Sean. Her songs focus on falling in and out of love, the beauty of life, hardships in relationship, and being a free a spirit. With the slow rhythm of Jhené's songs and her mesmerizing voice, you can't help but fall into a trance.
Anthony Dixson AKA Boogie
Boogie is a Compton-born rapper, whose mix tapes "The Reach" and Thirst 48 gained high popularity around the world. He recently released a second part to his Thirst 48 mix tape and made it into an album, and a lot of his songs on the album have become very popular. Boogie's songs are thought provoking, and he uses them to talk about setting his player ways aside for love, yearning to become greater, and being a black man in America.
Although his style is urban he still finds a way to romanticize his songs with his vulnerable lyrics to his lover; Just as he did in his song, "Sunroof," where he raps to her:
"You a club night without a dumb fight, you like Roscoe's on a next day, skipping traffic know the best way, that's why I love you like the Westside."
And, even when he's spitting hardcore facts, like in his song "Nigga Needs," he explains his needs and desires in the music industry and in his life:
"No, I need something that's gon make me feel for real inside For real inside, oh yeah, uh No, no, no I need something that's gon heal my pride, to heal my pride, oh yeah, uh Oh I need something that make me feel a certain way Make me feel a certain way, a certain way Oh I need something that make me feel a certain way Make me feel a certain way, a certain way."
Boogie is a wonderful artist who has a different style of rap that entices the mind and brings back the nostalgia of old school rap.
Kyle Thomas Harvey AKA Super Duper Kyle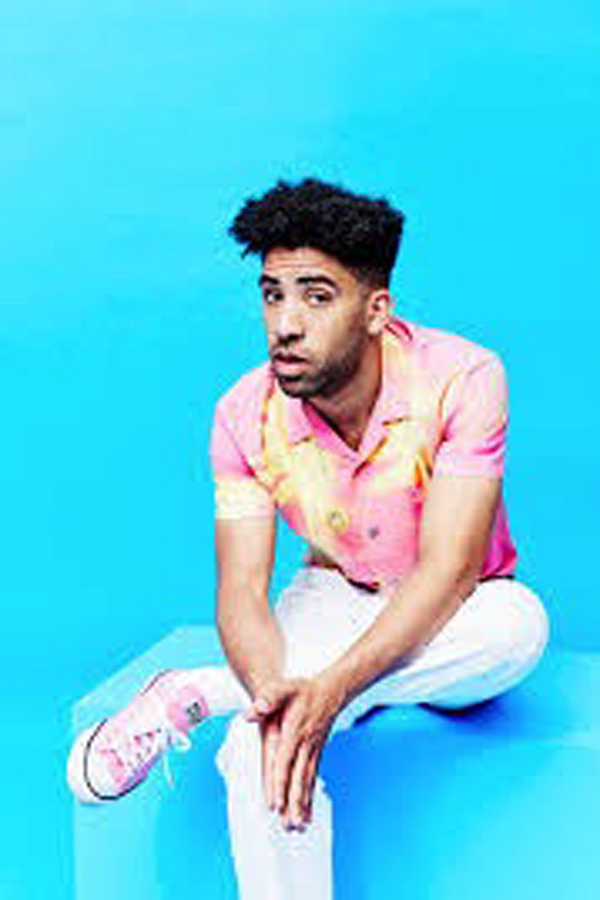 Super Duper Kyle is highly recognized by the popular song "iSpy" that featured Lil Yachty. His music is extremely playful, bubbly, and filled with 90's era vibes. Kyle is from California, and he started his career off by uploading music videos to Youtube. His videos are always creative, colorful, and tell an interesting story that differentiates itself from other mainstream videos. But, do not be fooled by the loud graphics and effects of his songs. Kyle loves to add current issues and events that most youth can relate to.
In one of his songs, "Just a Picture," which features Kehlani, elaborates on the problems of their significant others being social media addicts who miss out on the best parts of the real world and being in a relationship.
Many of his songs have a common theme. Whether it's about relationships, making the best of life, or family issues, Kyle always finds a way to tie his personal experiences in his songs to create songs that reach the hearts of many.
H.E.R.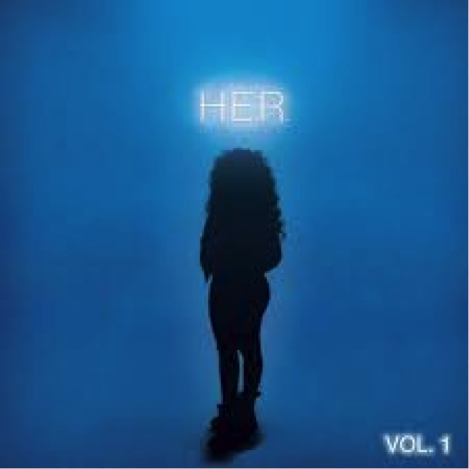 H.E.R. (Having Everything Revealed) is an anonymous R&B singer. Even though you don't know her identity, you can't help but to feel that when you listen to her, you've grown closer to an artist than you've ever thought you would. H.E.R. purposefully creates an atmosphere of complete intimacy in her songs, as she sings of a unrequited love that has torn her apart. Throughout her two recent albums, H.E.R. Vol. 1 and H.E.R. Vol. 2, she describes this relationship that brings her through many emotions, but she finishes it by finding her own voice and letting go of the toxicity of her former relationship:
"Stuck on your phone and you're stuck in your zone You don't have a clue
But I don't wanna give up Baby, I just want you to get up Lately I've been a little fed up Wish you would just focus on Me."
H.E.R.  is a beautiful singer with a silky voice, and when matched with a soothing rhythm and beat, her songs will have you deep in your feelings.
Daniel Caesar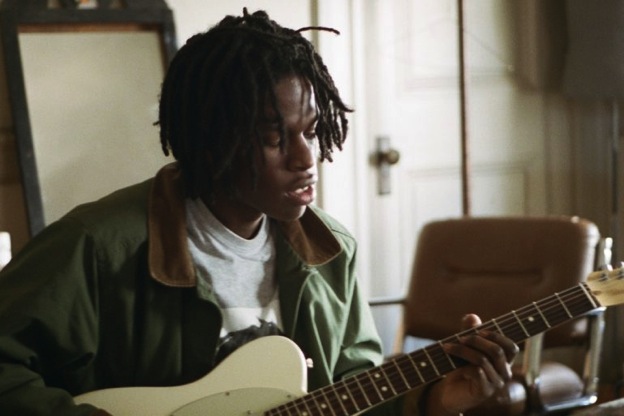 Daniel Caesar is a Toronto native artist who has taken the hearts of many with his rich melodious songs. He is an R&B/Soul singer whose albums Praise Break and Pilgrim's Paradise gained great admiration and acclaim from all over the world. Daniel Caesar's music focuses on love, loss, faith, hope, and coming of age. He is a relatable artist who has a gift for making his songs express exact emotions and feelings. His music is starting to become more mainstream, which will likely add some more slow and sensual variety into the commonly upbeat and "hype" songs. Daniel Caesar's songs will have you wishing the radios kept him on replay.
Mabel McVey AKA Mabel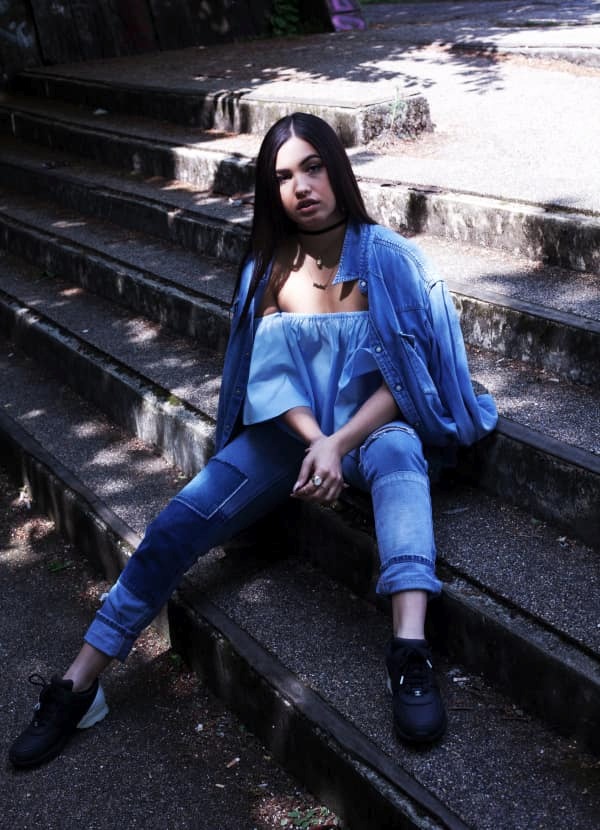 Mabel has music running through her veins; her mother is Swedish singer/songwriter and rapper Neneh Cherry, and her father is Massive Attack record producer Cameron McVey. Mabel is a London- based singer who's genre leans towards R&B mixed with Pop that introduces something new to the soul genre of music. She says that her muse for most of her songs is heartbreak, but she has many other songs that explore femininity and being free in love and life. Her songs don't follow one particular rhythm or beat, and she continues to shake and mix up the flow of her songs to create something new with each single. Although she is highly recognized in London, her music is certainly making its way to our charts as well, and we are loving it.