GT Seminar Club Visits Unique Places Across Arkansas
Gifted and Talented Seminar is one of the most interesting and active clubs at Central. The club consists of gifted and talented kids right here at Central led by Senior grade English and Creative Writing teacher, Sharolyn Jones-Taylor, better known as "Ms. J.T." by her students. This club gives students a place to express their creativity, as well as get to meet and admire other people's creative minds.
The GT Seminar club meets each month at lunch in Ms. JT's classroom. The meetings give students an opportunity to be very creative and learn about new topics. At the meetings GT students watch Ted Talk videos. After watching the videos, students discuss and expand upon the videos.
These meetings not only give the GT students a place to learn and express their creativity, but it also is a great way for students to have fun and hangout with each other.
The GT Seminar club goes beyond just meeting at lunch once a month. The GT students have gone on several trips to many unique places. Those include trips to the Arkansas Food Bank, Crystal Bridges, and the Clinton Center.
A trip to the Arkansas Food Bank gave students a great way to volunteer and help people throughout the community. There, they separated canned goods and organized them. Then the students gave these organized can, goods to homeless people.
"The Food Bank gave me a great opportunity to help out those people who were in need, it made me feel good to help out those who are less fortunate than me," senior Charles Brooks said.
At the Crystal Bridges Museum of American Art in Bentonville, Arkansas, students got the chance to view many different and unique pieces of art work and got to take a tour throughout the museum. The GT students also got to eat at the the Eleven Restaurant at Crystal Bridges.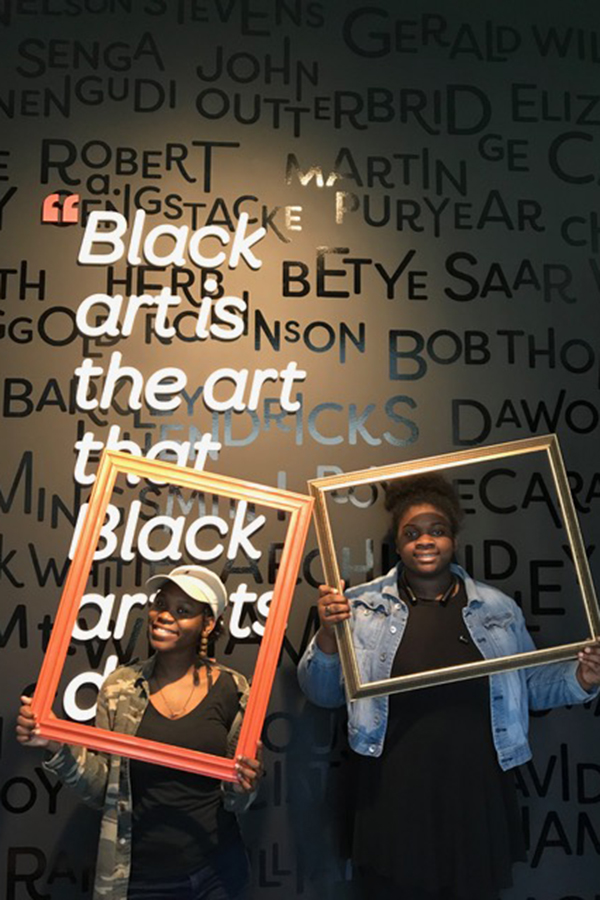 "We got to see the new exhibit 'Soul of a Nation' which had many paintings and sculptures related to black culture, which I really enjoyed," senior Nick Davenport said.
One of the GT Seminar's most interesting and fun trips, was a trip to the Clinton Center on October 17. At the Clinton Center, the GT Students watched the play, The Letters From Martia and Anna. After the play, students got to eat in the River Market, which is located in the downtown area of Little Rock. This was a fun, great opportunity for the students to experience the play and get a chance to hangout and have fun together.
"I love GT, I like how everybody has a different way of showing off their creativity," senior Olivia Smith said.
With monthly meetings and unique trips to different places, the GT Seminar club is one of the best clubs here at Central for people who love to express their creative minds with others.
About the Contributor
Caleb Dallimore, Staff Writer
Caleb Dallimore is a senior and a staff writer. He played varsity football for two years and now plays basketball. He is from New Orleans and enjoys working out and hanging out with his family and friends. Like one of Caleb's stories? Let him know! Email him at
[email protected]