Zoona Art Competition Coming Saturday
Zoona is a competition showcase featuring rappers, poets, dancers, and more. There will be artists such as CEO Norel, O'Shea, and Kaleb, and also poets, including James McAdoo. The cost is $10 and the event will be hosted at the Arkansas Dream Center by Tamya Sisa and Madison Edmondson on Saturday May 5th.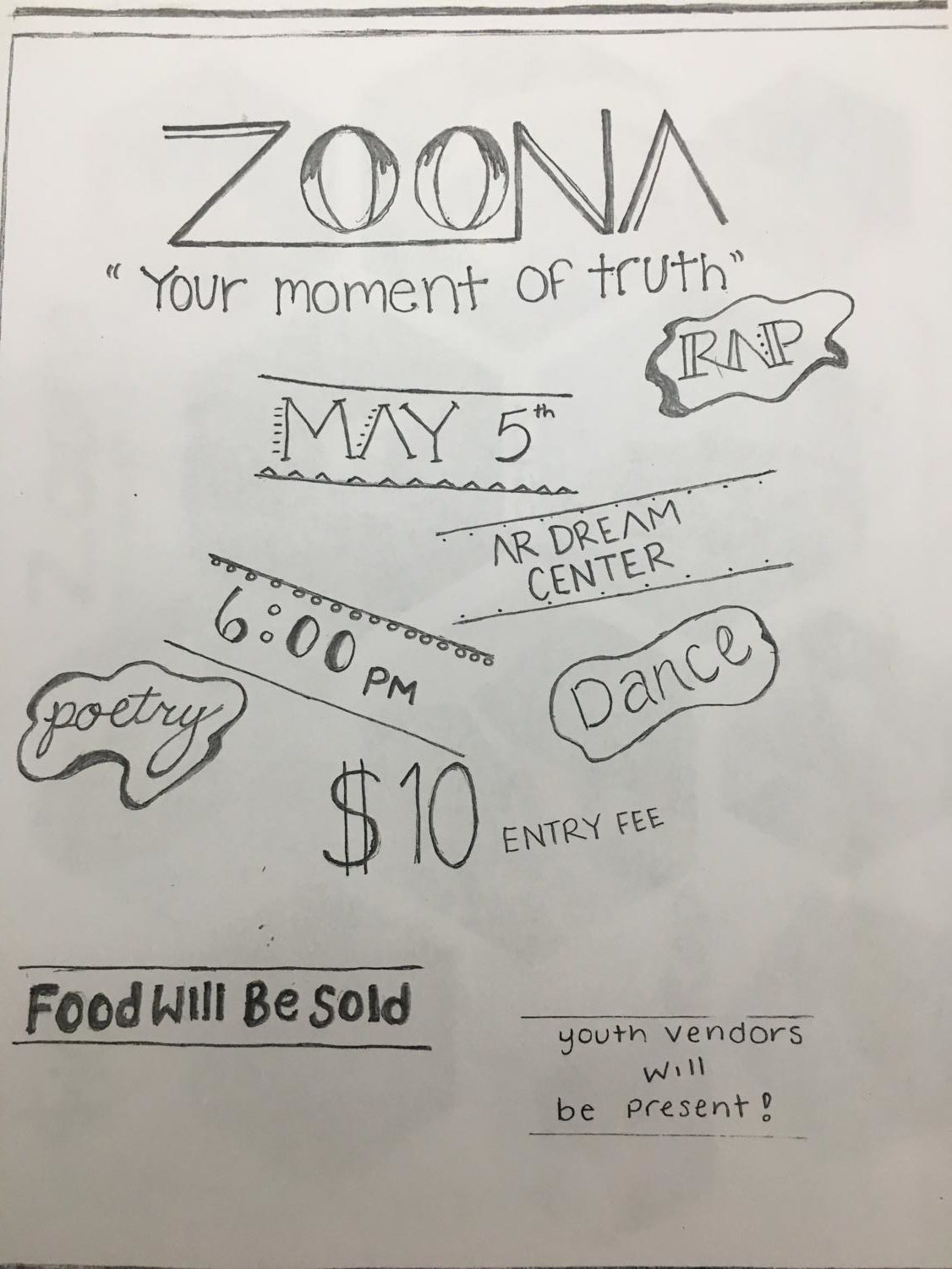 About the Contributor
Fran Delacey, Online Editor
Fran Delacey is a senior and the online editor for 
The Tiger Online.
She loves journalism, hockey, politics and the beach. In her free time, she likes to watch the news, hammock, and sleep. Have a question, suggestion, want to know something about the website, or enjoy one of her stories? Email her at
[email protected]