Victory Walk Promotes Non-Violence, Positivity
According to CBS News, Little Rock is ranked the ninth most violent city in the US. In response to the growing violence in our community, many people have come together to create a more positive response to the crime. After being created in 2017, the Victory over Violence organization has worked to reduce the rates of crime in Little Rock and connect concerned citizens with others who share similar concerns.
To gather more information about the group's upcoming "Victory Walk," see the following press release from Victory over Violence:
The students of the Little Rock School District, in partnership with KARK and Fox16, are inviting Central Arkansans to attend a "Victory Walk" event next month at the Arkansas State Capitol.
The event will be held September 15 at 10:00 a.m. You can click here to RSVP on Facebook.
This will be the 5th community walk and family-friendly event designed to connect neighborhoods and increase awareness of the positive things being done in Little Rock to prevent crime.
Over the last two years, more than 2,000 people have participated in Victory Walks across the city. In that period of time, Little Rock has seen a dramatic decrease in the homicide rate — and hundreds of people sign up to mentor youth.
The walk, which begins at the Arkansas State Capitol, will begin shortly after 10 a.m. The route will take participants down 7th Street, up Chester, and then back to the Capitol building. At the end of the walk, there will be remarks on the Capitol steps followed by a social gathering that includes music, free food, and more!
"We have bright, thoughtful, and engaged students who are using their collective voice to impact our community and we could not be prouder of them.  We are also grateful for the continued partnership with KARK/Fox 16, and the stations' commitment to effect positive change through their Victory Over Violence initiative," said LRSD Superintendent Mike Poore.  "As Senator Robert Kennedy once said, each time a person 'stands up for an ideal, or acts to improve the lot of others, or strikes out against injustice, they send forth a tiny ripple of hope.' It takes all of us working together to create and send many ripples."   
"We couldn't be more excited about partnering with the Little Rock School District to have our young people lead this event," said KARK and Fox16 News Director Austin Kellerman. "Our youth are our future. This is an opportunity to show support and let them know we believe in them.
This concept of the Victory Walk was developed after months of meetings and brainstorming with partner organizations and leaders from across the city. Previous Victory Walks have taken place in the John Barrow, Wright Avenue, 12th Street, MacArthur Park, and Central High neighborhoods.
Victory Over Violence was formed February 2017 following the fatal shootings of two Little Rock toddlers. The goal of the campaign is to unite community groups and leaders and be a resource for reducing violent crime and changing lives through improvements in education, jobs, mentoring and hunger.
For more on the Victory Over Violence campaign and the crime issue in Central Arkansas, click here.
Later this year, Victory Over Violence will host a Victory Walk in Pine Bluff.  For more information about that event, you can click here.
About the Contributor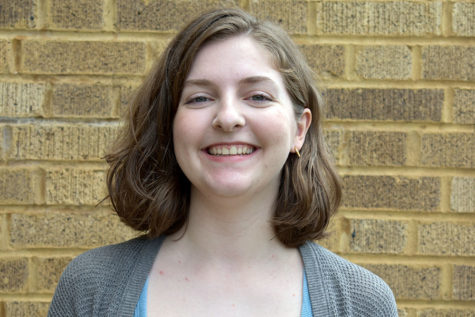 Annie Simon, Online Editor
Annie Simon is the 2018-2019 Online Editor for
The Tiger.
This is her third year on staff; previously she worked as a Staff Writer and Lifestyle Editor. Annie works hard to run the
Tiger's
online site but in her free time she enjoys many hobbies. Annie loves to bake chocolate chip cookies and occasionally bring them for her classmates. She also likes to dance ballet, tap, and jazz at Dancer's Corner in Little Rock. She likes to watch Netflix and is a professional at binge-watching shows, specifically
NCIS
with her dog Lola. Annie claims that if she could meet any celebrity, she would want to meet the comedian John Mulaney because he is "absolutely hilarious." In the future, Annie would love to open her own bakery and sell her delicious treats to people all around the state. Like one of Annie's stories? Let her know! Email her at [email protected].