Central Musical Takes on New Genre, Season
The Central musical never fails to dazzle, and this year the theater crew is confident that it will be no different.  With audition results released at the end of August, the students are already beginning to work on the show. Though auditions can be nerve-racking and uncomfortable, some students appreciate the familiarity of the stage.
"I've been performing in theater since the third grade," senior Paige Mitchell says. I've done plays at all of my old schools, Arkansas Young Playwrights, and the Yarn" (a small community theater devoted to addressing social issues and grievances in each performance).
Although the audience sees the show, they don't get to witness the many hours of hard work and practice the cast has put in for weeks, and sometimes months, before. Though the show is the exciting culmination of this work, some actors enjoy the everyday practice the most.
"My favorite part is rehearsals," Paige says, "Even though sometimes they're frustrating and you get tired, that's where all the magic happens."
This year's musical is different from years past in more than one way. The musical is usually scheduled for the spring, and thus dubbed the "spring musical", but this year, performances are scheduled for the beginning of November.
"The musical is actually in the fall this year, which is a change from last year," theater teacher Hannah Sawyer says, "We are so excited about the show! We have over 50 students in the cast this year, and so far, it looks like our numbers backstage and in the pit orchestra will be up as well."
The musical this year is Sister Act, and while it is a comedy like past shows, it has more of an urban setting.  Though many in the cast are experienced actors, they are especially excited for this new show.
"Honestly it's a new kind of genre for us," Paige says, "but I'm definitely excited about it because it was time for us to sauce things up, and it's a really funny show, so I think the student body will enjoy it."
About the Contributor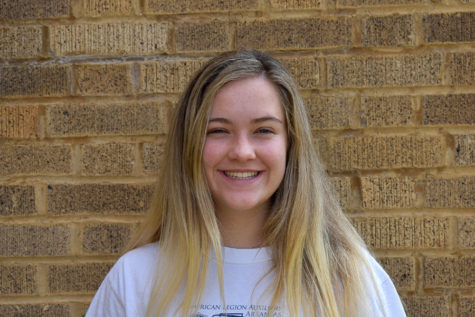 Claire Hiegel, Staff Writer
Claire Hiegel is a senior at Central, and this is her first year on the Tiger staff, as business manager. A staunch environmentalist, she loves hiking and going to her lake house in the summer. Her favorite part about being a staff writer is meeting new people and hearing their stories. In her free time, she enjoys reading and spending time with family and friends. Like one of Claire's stories? Let her know! Email her at [email protected].