Zion Williamson Rises in Popularity, Falls on Court
Against:
Nico Heye
Since 2018, 5 star Duke forward Zion Williamson has taken the spotlight in college basketball. Game highlights show his explosive dunks and blocks. ESPN reporters are comparing his stature and physicality to Lebron James. At an impressive 40-inch standing vertical, the assumed first round pick is a beast in the paint and dominates the game like Shaq did.
Williamson stands at an impressive 6'7 and weighs 285 pounds, but he is too short to be this dominant in the NBA. As the NBA turns to a less physical and more finesse game, Zion's bulky stature is outdated in a game now dominated by 6'0 3 point shooting guards like James Harden and Steph Curry. Even forwards like Kevin Durant and the reigning 3 point champion Joe Harris are stepping outside the arch to counter this new game dynamic.  
Even if Williamson becomes a dominant shooter, his 285 pounds make him the the second heaviest player barely behind the 290 pound 7'3 center Boban Marjanović. Zion is too big to be explosive during fastbreaks and catch slippery guards like Kyrie Irving. On average, a typical starting player runs 2.7-2.9 miles per game. At 285 pounds he could have knee problems from this extended knee exertion.
During the first quarter against rival team North Carolina Tar Heels, Zion blew out the side of his shoe, hurting his knee. Knee injuries are known to be career enders and come back frequently.
Entering into the 2019 draft, the Lottery (top 3) teams need to look past the hype around Williamson and look at his game. Williamson is nothing more than a glorified dunker who has gotten lucky enough through social media to hype his highlights up. Williamson has made incredible plays and will most likely become the franchise player for struggling teams like the Knicks, Suns, or Cavaliers, but he will not ever be a Lebron James, Michael Jordan, or Kobe Bryant. Instead, NBA teams looking to draft a good player should look at his teammate, R.J Barrett.
Barrett, unlike Zion, possess the same lanky stature as Kevin Durant and Giannis Antetokounmpo, and Barrett possesses the ability to pass, shoot, and play alongside other stars.
For:
Jakob Mueller
It's true, Duke forward Zion Williamson is slightly overhyped. ESPN and other sports organizations talk about him far too much and act like he's going to be the next LeBron James or Michael Jordan.
I don't think it's fair to hold him to that standard. While Williamson may resemble James in stature, his game is entirely different, and as a player, he will evolve differently. Currently, Williamson doesn't have the game to be extremely successful in the NBA, as he is not tall enough to match up with the NBA's best big men, and has not developed the jump shot to be consistent from the outside.
But I think it's almost impossible to argue that Williamson doesn't have the talent to improve these weaknesses in his game. Williamson has showcased his abilities and his athleticism throughout his freshman year at Duke, and has also demonstrated his ability to be a monster on court who is extremely active on both the offensive and defensive end. With a strong work ethic and the motivation to play hard and improve his fitness, Williamson will have the tools to improve his game before he goes into the NBA. It's hard to argue that the immense amount of talent that he has shown would not be game changing in the NBA if he improves upon his weaknesses.
Williamson is not going to be the next LeBron James, but he has the potential to advance his game and adapt it to be better. His already giant frame makes it extremely hard to guard him, and his acceleration is almost unmatched for someone of his size. With improvements to his jumpshot, he could be an extremely versatile player who could have the ability to overpower and outshoot his opponents. So few prospects have had the talent of Williamson coming out of high school, and so few have been as highly recruited or highly desired by the NBA. Many of those prospects, including James, have not only been able to adapt their game once they got to the NBA, but they advanced it.
Sure, Zion may not succeed immediately when he gets to the NBA, and he is certainly an entirely different player than LeBron James, but it is very possible for someone of his talent to develop and enhance their game to succeed in the NBA.
Zion will have to lose weight to maximize his potential, though, but that is something that many dedicated basketball players are able to do to help themselves succeed. It is not outside the realm of possibility for Zion to slim down to lessen his chances of injuries that could sideline him for long periods of time.
It's just too early to judge whether Zion will be a bust or not. He is in college, and his current game suits his current place perfectly. He has been vital to Duke this season, as they have gone 23-2 with him, but 3-3 in games without him. The public won't be able to know whether he will succeed in the NBA until he gets there. Of course, he needs to adjust some parts of his body and his game to get there, but it is just pessimistic to think that he will be a bust. He may not quite live up to the expectations or the comparisons of a LeBron James, but anyone who expects that is just holding Williamson to standards he cannot be held to, as they are completely different players.
About the Contributors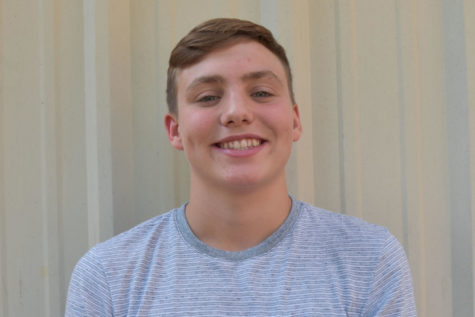 Nico Heye, Print Editor
Hey I'm Nicholas, but people call me Nico. I am a senior, and this is my third year on staff. After I graduate, I plan on majoring in economics, while also swimming competitively for whatever college I attend. I am an avid movie goer and am always willing to talk about sports with my friends and classmates. Like one of my stories? Let me know! Email me at [email protected].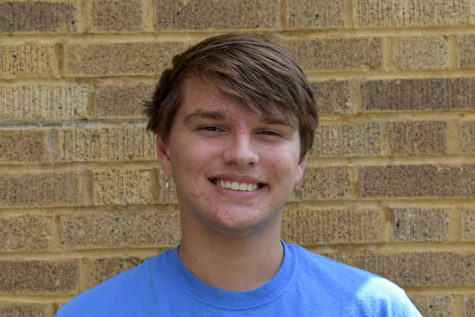 Jakob Mueller, Staff Writer
Senior Jakob Mueller is a first year Staff Writer who describes himself as approachable, friendly, and indecisive. Jakob has been playing tennis for six years outside of school and has been on the tennis team since freshman year. Outside of school, he volunteers by assisting his coach in teaching younger kids tennis. Jakob wishes to continue playing throughout college but does not see tennis as a future career path. Jakob has considered reporting news as a career because he enjoys investigating events and information as well as history and politics. Jakob remembers dreams of his best friend and he being President and Vice President alongside each other. For the time being, Jakob spends his free time playing with his dog Jack, going out with friends, and watching television.
Like one of Jakob's stories? Let him know! Email him at [email protected].