Natural State Offers Outdoor Activities to Celebrate Spring
Spring is finally among us. After months of a dry winter, the sun is shining down and the weather is warming up. Warmer weather calls for more time outdoors and luckily, living in Arkansas is a nature lovers paradise. Called "The Natural State", Arkansas is filled with things to do when the sun is shining down. With mountains to climb, rivers to float, lakes to boat, and fish to catch, there's plenty to do in Arkansas other than sit and watch Netflix.
Hike to the top of Pinnacle Mountain or Emerald State Park.

If you live in Little Rock, chances are you have heard of Pinnacle Mountain. Hike to the top on either the easy or hard side, and get a fantastic view of Little Rock, or have a picnic at the base. With plenty of places to play a ball game or two, Pinnacle is the perfect place to spend an afternoon. While Pinnacle is well known, a place that gets less recognition is Emerald State Park. Located behind Pulaski Tech, this park has trails everywhere that can either take you to the top of the cliff or a pathway that runs next to the Arkansas river.
Go boating!

Arkansas has tons of lakes all over the state. There are places to rent a boat if you don't have one, which can make any beautiful day even more fun. Whether you want to lay out, go tubing, or spend the day trying to catch fish, a trip to the lake rarely brings boredom. The closest lakes to Little Rock are Lake DeGray in Hot Springs, Greers Ferry in Van Buren county, and Lake Ouachita in Hot Springs.
Explore Little Rock.

Even if you have lived here your whole life, there's a good chance that there are plenty of places you haven't been. From downtown to west Little Rock, there are tons of places nearby to roam around. With museums, new places to eat out, tons of stores that you may never have been into, and parks by the boatload to explore, there's a whole lot to explore in Little Rock.
Enjoy the Arkansas river.

Although you can't swim in it, there are plenty of things to do around the Arkansas river. You can walk the Two Rivers Bridge, play soccer, volleyball, or have a picnic in Murray Park. You can also do yoga on the river, SUP (Stand-Up Paddleboard) yoga is a group of people with a teacher that go into the river and do yoga on paddleboards.
Shop!

Arkansas has tons of places to shop, you just have to know where to look. There's the Park Plaza mall for all the mainstream and commercial clothing needs, but downtown and Main Street carry more diverse and unique stores from the SoMa vintage store to Moxy, there's plenty of fun places spend your afternoon/evening shopping at.
Travel the state.

Every city in Arkansas has a diverse background and plenty of fun and interesting things to do. Fayetteville has tons of restaurants and places to shop as well as the Botanical Garden of the Ozarks which is open for tours. Travel to Bentonville and visit the Crystal Bridges Museum, take a trip to Hot Springs to see Garvan Woodland Gardens, or go to Blanchard Springs and go explore the Blanchard Springs Caverns. There are tons of things to do across the state, they  just take some work to find.
Chances are, if you live in Arkansas, you might find that you love the state more than you thought you did. You can take time to relax and climb mountains, eat, shop, and play in the water. There are tons of fun things to do across Arkansas it just takes a little time, effort, and research to find them. Next time Netflix asks you "are you still watching?", maybe you should take the hint and go out and explore 'the natural state' and all it has to offer.
About the Contributor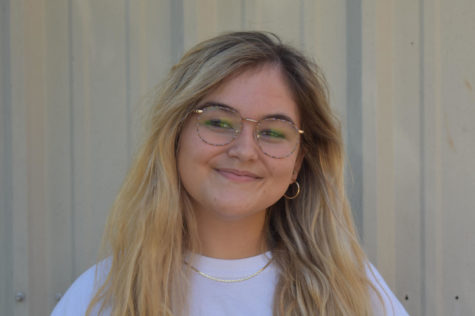 Sarah Gornatti, School News Editor
I'm Sarah, and my closet consists of primarily oversized sweatshirts. I love animals of all kinds, especially my overweight dog named Buddy. Don't be fooled! My blonde hair is artificial, and sometimes it suddenly becomes blue, pink or purple. My official title is School News Editor, but I work behind the scenes as the Grand Inquisitor. Like one of my stories? Let me know! Email me at [email protected].