Central Students Sweep Awards at Arkansas Young Artists' Association
It's a bright April morning, but the art classrooms are empty at Central. No one is working on their school-assigned pieces, and no one is taking advantage of instructor Jason McCann's endless supply of free coffee and cream.
Instead, Central's art students cluster alongside hundreds of other children on the floor of Governor's Hall II at the old State House, hunched over two-foot pieces of white sketch paper. The only sounds are scratching pencils, the announcer calling time, and quiet questions like "Excuse me, can I borrow your pencil?"
The annual Arkansas Young Artists' Association competition is in full swing, and it's the artistic event of the season for Central students who love painting, sculpting, and everything in between. In one room, contestants labor over "on-site" pieces, which are drawn, sketched, and built over a one-and-a-half-hour period in response to a creative prompt. In another, pre-made pieces are divided by category, lined up in rows, and ranked by veteran judges.
"It's pretty stressful to do the on-site. I didn't do it this year, and the whole experience was a lot more relaxed, but you do miss out on some of the excitement of the event," said sophomore Sophia Bondurant. "I had the most fun on the lunch hour, when we all got to relax and explore the River Market."
Between the hectic events of the morning and the awards ceremony in the afternoon, competitors are invited to enjoy the River Market's many restaurants–if they can get in line in time. The lunch rush out of AYAA is notoriously fast, and students who don't make it out of the Statehouse Convention Center before their peers may have to wait in line for up to thirty minutes.
If you still have time after lunch, you can visit one of downtown Little Rock's attractions, like the library, the Museum of Discovery, or the indoor Nature Reserve. As long as students are back in time for the awards ceremony, they're free to entertain themselves within the River Market.
"My friends and I visited the nature center. I even bought a souvenir to support them." Sophia said.
Central took home more awards than any other school in on-site and off-site works. Students enjoyed the entertainment of downtown Little Rock, but were still learning valuable lessons about art and technique as they competed and internalized the comments of their judges.
"I like coming to AYAA because it lets me see all of the other young artists in our area, and it lets me present my art to other people outside of Central." Sophia said.
About the Contributor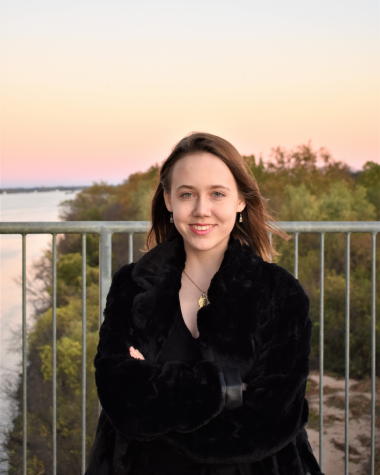 Brooke Elliott, Online Editor
My name is Brooke Elliott, and I am proud to serve as the Executive Online Editor of The Tiger! I am a passionate author and programmer who is working to improve our paper every day. I also work with the Central High Memory Project to preserve the history of minority groups in Arkansas. Like one of my stories? Let me know! Email me at
[email protected]
.