"Tiger King" Steals Public's Attention While Social-Distancing
As Americans are increasingly choosing to lock down and social distance, streaming services are increasingly being used, with Netflix original "Tiger King: Murder, Mayhem, and Madness" quickly reaching number one on the streaming platform after its release on Mar. 20. This docu-series tells the story of Joseph Maldanado-Passage, better known as Joe Exotic, the self-proclaimed "Tiger King." It is rated TV-MA and features seven one-hour-long episodes. 
The series focuses on the lives of big cat enthusiasts, such as Exotic, and the absolutely unbelievable and outrageous lives that they lead. While Exotic and his animal park in Wynnewood, Oklahoma, is the starting point for the series, the show also features Bhagavan "Doc" Antle, an exotic animal park owner in Myrtle Beach, South Carolina; Carole Baskin, the owner of Big Cat Rescue near Tampa, Florida, and all the associates in between. These intertwining places and people make for a tale that is almost impossible to believe but captivating to witness. 
Exotic is a character like no one has ever seen before. He is gay, rocks a mullet, has owned a countless number of tigers and other animals in his lifetime, and really did run for president in 2016. He has made a good number of music videos and often needs subtitles to understand. Exotic is a very paranoid person and does not like it when anyone or anything gets in his way. He makes the rules and no one will tell him differently. One of the biggest threats to this is Baskin, who works to release wild animals, especially cubs, from captivity in the United States – the whole appeal of Exotic's park. These two have it out for each other and their feud is what fuels the series of events leading to the arrest of Exotic for murder for hire. 
The filmmakers, Eric Goode and Rebecca Chaiklin, leave no stone unturned when building this image of murder, mayhem, and madness. They do an incredible job of interviewing all the right people with the most captivating stories of their lives and their lives with Exotic and big cats. There is not a single person in the series that does not pull viewers deeper into all the conspiracies, making you want more. One of the most fascinating and revealing testimonies is from a former employee of Antle's, who reveals the dark truth of what it was like to work at the South Carolina park as a young woman. Other interviews include those of Exotic's employees and other relationships.
In uncertain times like the ones we are in now, it is important to find laughter and light. "Tiger King" is sure to be one of the greatest sources of entertainment and escape during the time at home. 
Although the series has not been confirmed for another season, it is confirmed that "Saturday Night Live" actress Kate McKinnon will be producing and starring as Baskin in a new limited series.
Click the link to view Exotic's music video "I Saw a Tiger."
About the Writer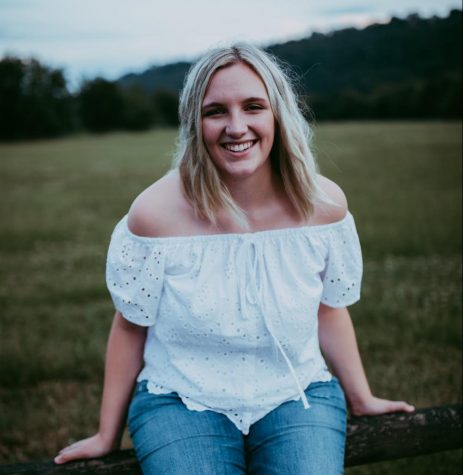 Annie Fortune, Print Editor
Howdy! I am a senior and the proud Co-Print Editor of The Tiger! This is my third year on staff and I absolutely love being involved with student journalism and the school community. I love being able to publish stories and be a representative of my staff and my school. In my free time, you can find me watching Netflix or jamming to Harry Styles or Taylor Swift. My favorite color is yellow and some of my favorite movies include 
Mamma Mia, Pride and Prejudice, and The Princess Bride. 
Contact me at
[email protected]
!