Students Work to Find Identity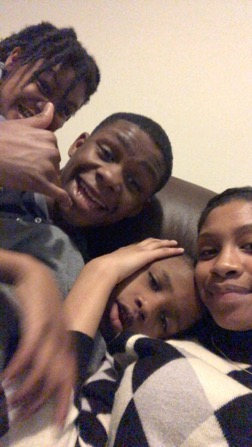 I've known junior Laila Meredith, since they were a sixth-grader, I've watched them grow and flourish in more ways than one, so I thought it would be a good idea to interview them about their individuality and what shapes them to be who they are.
"Growing up with a mother like mine, I've learned to become my own person and follow my own rules," Meredith said. 
Meredith says throughout their school career they've always encountered teachers who try to stifle their personality. They say at this point their parents and teachers know that they aren't going to change who they are simply because they are asked to. 
"The more pressure you apply on stifling my personality and who I am as a person, the more flamboyant I'm going to become." 
 In many individuals you can see a little of the parent(s) when it comes to their actions and personality, and Meredith says they are no exception. 
"My mom always stands her ground, and so do I," Meredith said. "So it's no surprise that we butt heads a lot when it comes to things we disagree on."
It's because of being in gifted and talented programs that Meredith believes they are so creative and imaginative when it comes to thinking and the way they see the world. 
"In these programs I was given the opportunity to move out of my comfort zone at my own pace," Meredith said. "I was allowed to create my own world and explore my mind while expressing my creativity." 
Meredith says that depending on which of  their friends you ask, the way they would be described would be different every time, considering they "share a different piece" of themselves with everyone they meet. 
"The reason I share different pieces of myself is that I go by the energy people give me, and also, astrology matters as well," Meredith said. "My friend who is a Virgo, I go to him when I'm questioning a decision I want to make or not understanding something because I know he will give me an answer based on logic and not feelings." 
Meredith is the oldest of four kids and feels that having to "basically raise" their younger siblings has forced them to mature and grow up faster than most. 
"I'm always having to plan things in advance because I'm watching my siblings 99% of the time," Meredith said. "I find good in this though, it has taught me to be more responsible and given me a more realistic way of thinking."
About the Contributor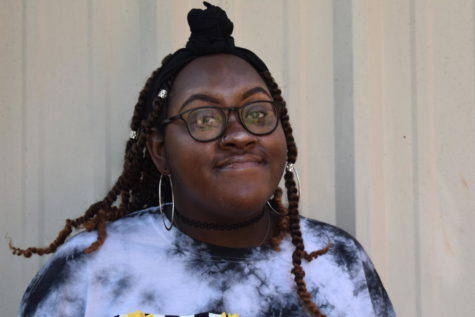 Ja'Bria Manning, Staff Writer
I'm Ja'Bria, or Bri, a senior here at Central! This is my first year on newspaper; I am not only a staff writer but also a photographer for the paper. I take pictures outside of school as well. I'm on the leadership team for both the LRCH Black Student Union and Students for Justice. Like one of my stories? Let me know! Email me at [email protected].