Landrum Works Out to Stay Healthy, Maintain Positive Mental Health
In addition to being a dancer for most of her life, junior Jane Landrum uses running and hiking to stay both physically and mentally healthy. She participated in the Little Rock Half Marathon and enjoys running because of its numerous health benefits. 
"One of my friends and I decided to start running just because we heard it's good for cardiovascular health," Landrum said. "We wanted to do two miles every single day, and we started doing that to build up our mileage and decided to do the half marathon because then we would get the medal and everything."
One of the most important parts of health in Landrum's life is dance. She has been dancing since she was seven years old and currently dances at the Arkansas Academy of Dance.
"Dance has always kept me in shape. I always have some exercise that I do. It has been a constant thing that I have kept up with, and I get to see my friends there. It's a destresser," Landrum said. 
With her family, Landrum goes on hikes, including long-distance hikes and backpacking, which she does with her dad. Eventually, she would like to get into rock climbing. 
"I've hiked trails in the Ozarks and there was one ridge where people had their bouldering mats set up, and they were climbing. It looked like so much fun," Landrum said. 
When it comes to mental health, Landrum uses exercise to feel better in general. Working out and being active helps people's mental health much like physical health. When working out, bodies release more endorphins which help combat stress and ultimately make people feel more positive and happier. 
"After a workout, I always feel a lot better. I might not always enjoy it while I'm doing it, but afterwards I feel like I have accomplished something," Landrum said. "I don't really get a runner's high unless it's after a race, and then I'm super excited and happy and I just want to do it again."
One of the most important aspects of overall health is diet and the types of food that people choose to eat. 
"I do eat healthy, but I'm trying to work on eating more protein. I do mind what I eat. Normally, if I eat a lot of fast food, I don't feel good, and I feel guilty about it," Landrum said. 
In Arkansas, there are multiple places to hike and enjoy nature while working on being healthier and more active. Landrum recommends Two Rivers Park and the Big Dam Bridge, as well as the Pinnacle Mountain area for biking. The Ozarks are also a great area of the state for hiking and climbing. 
Each person has a unique activity that ensures their personal health and keeps them active. This will not always be the same for everyone, but it is important to find that activity to stay healthy. 
"Just find what you like and do it. Don't force yourself into running if you don't even like running. There are other options, and I would say don't do it for others or for the aesthetic," Landrum said. "Don't do it because you want to look good; do it because it makes you feel good."
Since school has been closed, Landrum has found alternative ways to work out, despite not being able to exercise as much as she normally would.
"I try to go on a daily run or walk and really like doing HIIT (High Intensity Interval Training) workouts on YouTube," Landrum said, "Starting this week we are going to try virtual ballet classes."
Landrum has found that the situation right now is stressful, but it is also a nice break from being so busy.
"Being out of school has been sort of frustrating," Landrum said. "I do like having a more flexible schedule, though, and being able to spend time with family."
About the Writer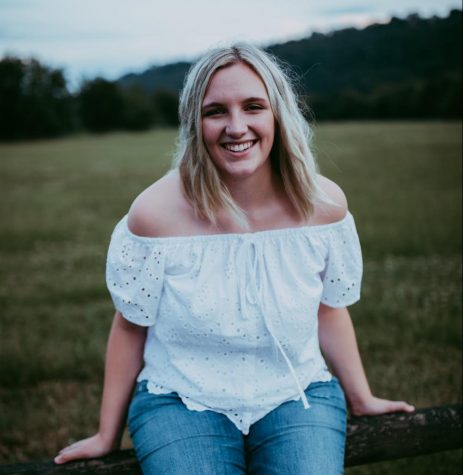 Annie Fortune, Print Editor
Howdy! I am a senior and the proud Co-Print Editor of The Tiger! This is my third year on staff and I absolutely love being involved with student journalism and the school community. I love being able to publish stories and be a representative of my staff and my school. In my free time, you can find me watching Netflix or jamming to Harry Styles or Taylor Swift. My favorite color is yellow and some of my favorite movies include 
Mamma Mia, Pride and Prejudice, and The Princess Bride. 
Contact me at
[email protected]
!