Imagine Outrage: Why Celebrity Response to Crisis is Insufficient
When the world had just begun to close down for the coronavirus pandemic, actress Gal Gadot recruited major, beloved celebrities to film themselves singing John Lennon's "Imagine," one line at a time. The celebrities involved agreed that this cover would be a source of inspiration for their legions of fans, and would lift spirits during an unsteady period of quarantine. 
Gadot released the resulting video on March 18, featuring such household names as Natalie Portman, Pedro Pascal, Zoë Kravitz, Will Ferrell and Jimmy Fallon.
"These past few days have got me feeling a little philosophical," Gadot said in the video's two-minute introduction. "You know, this virus had affected the entire world. Everyone. It doesn't matter who you are, where you're from–we're all in this together."
Contrary to Gadot's expectations, the song did not become a force for unification in a newly isolated nation. 
The internet immediately tore into Gadot's "celebrity activism" following the cover's release. News outlets and popular creators wrote stories and opinion pieces of their own about the song. The New York Times' Jon Caramanica, on the more polite end of the spectrum, called the cover "far from inspiring in a time of crisis," while The Atlantic's Spencer Kornhaber penned the brutal headline "Celebrities Have Never Been Less Entertaining." 
Popular musician and Youtuber Charles Cornell created a viral video in which he satirically skewered the "Imagine" cover. 
"Things got really hairy there for a second. I was worried!" Cornell said. "But thanks to Gal Gadot, we now have your favorite celebrities singing John Lennon's "Imagine" all together–in about 75 different keys."
The released version of the song is no show-stopper. In 1985, top singers gathered to sing "We Are the World" and gave the piece their all in a now-iconic performance that has raised a stunning $63 million to relieve famine in Africa. In Gadot's "Imagine," however, each celebrity separately recorded and sent a clip of themselves singing a line from the song, leading to wildly different keys, tempos, and recording qualities that made the final video difficult to bear.
The song "Imagine" by John Lennon is an anthem to secular asceticism, asking the listener to imagine a world where people give up their possessions and attachments to unimportant, frivolous things. It's no wonder that people were irritated to hear the celebrities in this video sing a song of equality with your fellow man when celebrities currently enjoy far more freedom and privilege in this time of crisis due to the wealth they have accrued. While symptom-free celebrities like the Kardashians have been tested for COVID-19, poorer Americans with every symptom struggle to qualify to be tested while they are forced to continue working without sick leave or hazard pay. 
These celebrities are sweetly asking Americans to "imagine no possessions," all while, according to the New York Post, minimum-wage employees and public servants are being fired by the thousands, and are very close to doing a lot more than imagining no possessions. In the end, it is no wonder that the reaction to this attempt by celebrities to be relatable is so fiercely angry: celebrities, who are perhaps the least affected, wealthiest people in times of crisis like these, are not donating their money, but are instead creating slapdash, rushed videos, hoping that these videos will suffice in place of a much-needed charitable check.
Some celebrities have stepped up the plate to give back to the world in a major way. Leonardo DiCaprio started "America's Food Fund" in response to the Coronavirus, putting $12 million of his own money into the charity. Drew Brees donated $5 million directly to the state of Louisiana to aid in combating the crisis, Rihanna has pledged $5 million to rapid response efforts, and Britney Spears has promised to aid in safely delivering supplies and food to those in quarantine. Major stars like Gadot need to recognize that moral support isn't sufficient in a time like this; direct, helpful action is necessary to aid those most affected by the coronavirus and by quarantine.
*COMMENTARY*
About the Writer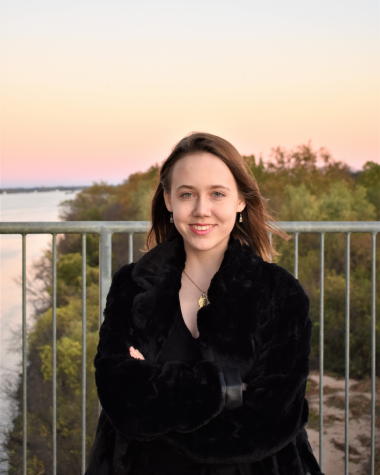 Brooke Elliott, Online Editor
My name is Brooke Elliott, and I am proud to serve as the Executive Online Editor of The Tiger! I am a passionate author and programmer who is working to improve our paper every day. I also work with the Central High Memory Project to preserve the history of minority groups in Arkansas. Like one of my stories? Let me know! Email me at
[email protected]
.