New Recipes Ease Quarantine Boredom
Grocery stores, such as Walmart, Kroger, Whole Foods, and Trader Joe's, are running out of baking necessities. Most stores no longer carry unbleached flour, sugar, eggs, orbutter. Being at home for weeks on end can be boring, and some people may be tempted to try some new recipes. The only problem is that here is a limited selection of baking ingredients in stores.  Below are some recipes that don't include the items that are in limited supply.
Three-Ingredient Flourless, Sugar-Free Cookies
1 cup of almond or peanut butter

¾ cup of granulated sweetener of choice

3-4 tablespoons of chia seeds
Instructions
Preheat the oven to 350 degrees Fahrenheit. Line a baking tray with parchment paper or a silicone sheet.

In a large mixing bowl, combine all ingredients and mix until well combined. Start with 3 tablespoons of chia seeds, and add a fourth if the batter is too thin.

Form small balls, and place them about 3-4 inches apart on the sheet. Press down on each ball to flatten into cookie shape, and make lines with a fork on top. Bake for 8-10 minutes or until light brown.
Protein Brownie Bites
1 cup pumpkin puree, mashed banana, or mashed sweet potato

½ cup almond butter or peanut butter

¼ cup cocoa powder

1-2 scoops of protein powder

1 teaspoon of liquid stevia
Instructions
Preheat the oven to 350 degrees Fahrenheit. Line a mini muffin tray with liners. Make sure the muffin tin is greased, if not lined.

In a medium bowl, combine all ingredients and mix until smooth.

Pour mixture into each tin until full.

Bake for 12-15 minutes. Let them cool in the muffin tin, and once they have cooled, store them in the freezer or refrigerator.
Banana Bread
½ cup butter

1 cup sugar

3 eggs well beaten

1 teaspoon salt 

1 teaspoon baking soda

2 tablespoons milk

1½ cups mashed banana

½ cup chopped nuts of choice
Instructions
Cream butter, sugar and eggs. 

Add sifted dry ingredients alternately with combined milk and banana.
About the Contributors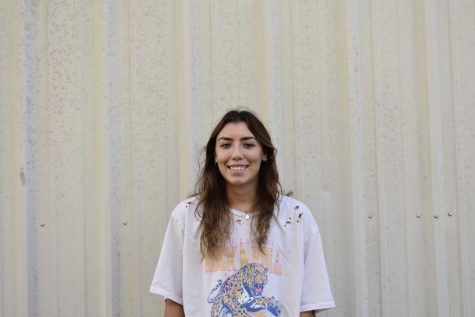 Alexa Coughlan, Sports Editor
Hey y'all! My name is Alexa Coughlan, and I'm a fourth year journalist and the Sports Editor for the second year. I'm captain of the swim team, and I also run cross country. I love reading romance novels and watching movies.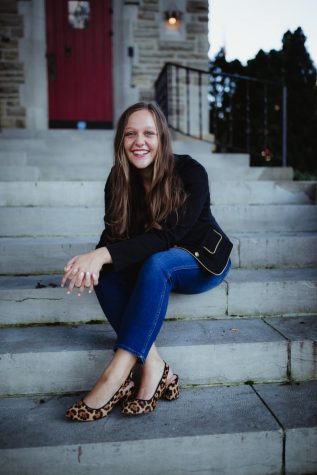 Jane Ellen Dial, Print Editor
Hello! My name is Jane Ellen (yes I have a double name and yes it is difficult sometimes). I am a senior and Co-Print Editor with Annie Fortune. I love to spend time with my family, friends, and dogs. Some of my past times include baking, reading,  anything fashion related, laughing, and really just living life to the fullest. My coffee cup is always half full. As the Gilmore Girls like to say,
"I can't stop drinking the coffee, I stop drinking coffee, I stop doing the standing, and the walking, and the words-putting-into-sentences doing." I am an enneagram 1w2 and I truly am thriving when I am writing in my planner, organizing, or just simply planning my whole life.