Central Soccer Player Makes Semi-Pro Team
Senior Andrea Soto wore her first soccer team jersey at the age of six. Both of her parents were former collegiate soccer players, meaning her love for the game was inevitable. Middle school at Dunbar Magnet was when things began to get challenging. She had to start balancing cheer, soccer, and school.
"Freshman year, I decided to take  a break from soccer, because I started investing more time in cheer," Soto said.  
During her junior year, she convinced herself to go back to soccer. She made the school team and began practicing every day with them. The excitement of the new season was something she hadn't experienced in a while. It all came to a halt when COVID-19 hit, and the upcoming soccer season was cancelled.
"It was very bad timing obviously, but during quarantine I worked out and worked on skills for cheer and soccer. I decided I wanted to get more serious, and I knew that took dedication," Soto said.
Coming out of quarantine, she decided to join Arkansas United Soccer Club for extra practice and playing time. 
"One day I got home from cheer practice, and my dad asked me if I wanted to train with the Wolves that night. I had no clue who they were, so I sat in my room and looked them up. I didn't have a lot of time to decide if I wanted to go, so I just went for it. It was kind of nerve-wracking, because it was a very spontaneous decision," Soto said.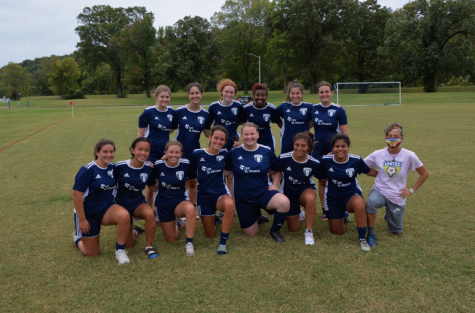 Arkansas Wolves FC is a club with men's and women's semi-pro soccer teams. They compete in the Central Conference North Division with the United Premier Soccer League.   
 Knowing it was more important than high school, Soto was nervous to train with them. Being the youngest person on the team put even more stress on her. 
"When I went there for the first time, I knew a lot of girls that were former teammates of mine. Knowing that there were other people that I already knew and had experience playing with eased off the nerves. It is kind of hard to adjust to new people playing with you, so seeing familiar faces made me feel a lot better," Soto said. "Some of the girls already have kids, already graduated college, and have their degrees, and some of them are currently playing for their college teams. It makes you want to push yourself but it is really hard to keep up with them at times." 
 On the Arkansas Wolves, Soto finds herself working harder. She said she loves playing with people she can look up to because they teach her different techniques and tricks that they have learned in college. She can use these skills with the school team and club soccer teams as well. The Arkansas Wolves team has also exposed her to soccer at a more serious level. College scouts come frequently, which makes her excited about the future. She said that wherever she goes to college, she would love to play soccer and hopefully get great scholarships academically and athletically.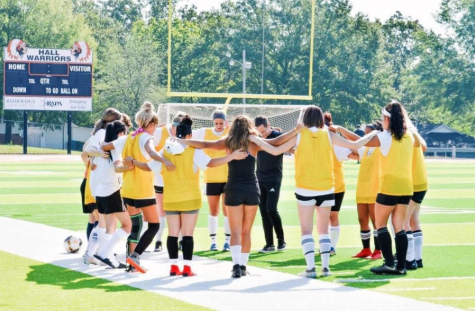 "With Central soccer, I have made a lot of new friends that I probably wouldn't have met otherwise, and we love to joke around and have fun while practicing," Soto said.
Soto is involved in NAACP Club, Mental Health America, Mu Alpha Theta, and CIAO Club. She also competes in the Foreign Language Competition and is one of the captains on the cheer team.
Being the youngest person on a semi pro soccer team as well as balancing time for club soccer, school soccer, cheer, and academics means dedication to her sport and hard work for Soto.
About the Contributor
Taylor Swinton, Online Editor
Hello! This is my second year on staff. Outside of Tiger News, I️ am a Central Cheerleader and enjoy watching sunsets, reading emotionally scarring books, and listening to good music. I️ hope you enjoy my writing and find it interesting.