Review: Wonder Woman 1984
Wonder Woman first appeared in 1941 in DC comics. The heroine was created by psychologist William Moulton Marston and Harry G. Peter. The first Wonder Woman movie came out on June 2, 2017, receiving a score of 93% on Rotten Tomatoes. Almost three years later, the sequel movie came out on Christmas day.
The first Wonder Woman film was set during World War I and revolved around Diana Prince, a.k.a Wonder Woman (Gal Gadot). Throughout the first movie, the audience saw Diana go through changes and realizations about who she was and what she was meant to do. She left home to help a man named Steve Trevor (Chris Pine), a spy for America during WW1, after he crash-landed on Themyscira, home of the Amazonians. With her newfound friend she traveled into the world of men, and helped him stop the God Ares (David Thewlis). 
The movie Wonder Woman 1984, with its release date on Christmas Day, could not have been timed better. The writers–Patty Jenkins, Geoff Johns, and  Dave Callaham–whisked us away from our lives for two hours and thirty-five minutes. With COVID-19, many families weren't able to get together like any other year due to the risk of exposure, and this movie just takes you out of the worries of this life and into the universe of Wonder Woman. 
The movie captivates the audience with the iconic Washington D.C. setting, working at the Smithsonian, and Diana's quirky period style. We see her save lives, go to work, and hunt down an evil villain who has come in possession of one of the gods' creations. 
*Warning, spoilers ahead.* The movie, as a whole, was a good movie for the D.C. comics movies. Diana started this movie alone and sad. She still hadn't gotten over the death of Steve Trevor. When he shows up years after his death Diana sees it as a second chance, but when her powers start to disappear due to the wish she made so that Steve would come back, she knows what she has to do. By the end of the movie Diana is once again alone, but this time she has had closure with Steve. However, it was very fast-moving. There wasn't a lot of the character development between Diana and Steve, or the villains. Superhero movies, as much as they should be filled with action-packed scenes, also don't make sense without the character development. How did they get to where they are? What made them like this? Overall, I would recommend this movie, as it was a good movie, and one of D.C Comics' best, though it was nowhere near as good as the first one.
About the Contributor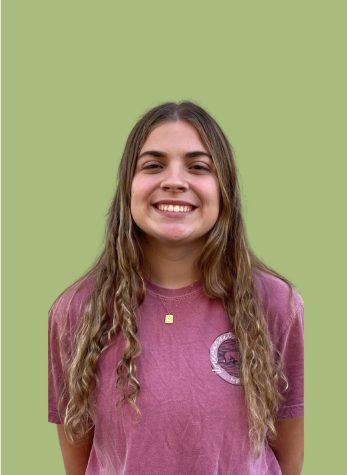 Wesley Langley, Editor
Wesley Langley is a senior on the Tiger News staff and is this year's lead Print Editor. This school year, she's hoping to reshape the publication. Wesley is also a dedicated member of the band, Girl Scouts, the swim team, and her church's youth group. Having been on staff for three years, she's excited for what the future holds.