Coronacation to the Caribbean
As a teen in today's pandemic, junior Marit McCay is trying to make the best out of this year while staying COVID-19 friendly.
"As a Christmas gift, my grandpa said he'd let us stay at his house in the Caribbean, so we went for spring break vacation. We went not only for spring break, but also to see family because we don't see them very often," McCay said. 
McCay's grandfather built a house down in the Caribbean a couple years ago and her family go once a year; but they didn't get to go last dear because COVID-19 started around spring break.
"We were originally supposed to go last spring break, but we had to reschedule it this year because of COVID-19. We usually go in the summer, but we decided to do it for spring break," McCay said.
McCay enjoys going to beaches, which is exactly what they did in the Caribbean. Her vacation was filled with beach walks, sunset views, and the occasional hiking to see the views you don't usually see in Arkansas. 
"We stayed on my grandpa's private beach so no one was there but us. We wore masks every time we were in public. We also had to have proof of a negative COVID-19 test before even being allowed on the island," McCay said. "My favorite part about spring break was being able to see family I don't get to see very often and having a secluded beach to ourselves. The only downside was that there were almost no restaurants open," 
Going to the Caribbean for spring break was very special for McCay. She was grateful she got to go on this vacation and was able to see her family in these hard times.
"We went around the island on my grandpa's sailboat, to the beach, went shopping, and painted with my grandma. Another fun part was hiking in random forests we would find," McCay said. 
About the Contributor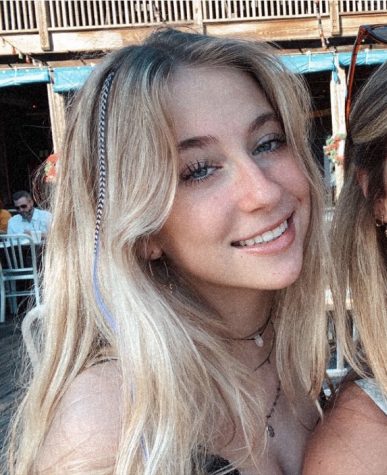 Livia Wickliffe, Staff Writer