Azealia Banks vs Kanye West: A Story of Misogynoir
As mental health and illness become a more involved conversation topic, the public's response becomes increasingly more positive. Although we find ourselves in a more outwardly accepting society, factors like race and gender still heavily impact our reaction to mental illness. This is prevalent in the opposing treatment of Azealia Banks and Kanye West. Both artists have garnered a reputation for being hard to work with and unlikeable. Yet West is praised for his quick wit and outspoken personality, while Banks is shunned.
When you type "Azealia Banks" in Google's search bar, many of the autocompletes are negative; "Top 10 Azealia Banks Beefs," "The Newest Azealia Banks Fight," "Top Ten Clapbacks From Azealia Banks." Since her debut in 2012, Banks has been labeled as an industry monster, with a track record full of online feuds. She has been publicly blacklisted by many producers, other artists, and record labels. The internet sparked a long-winded hate brigade as her sanity was questioned, as well as her talent.
 West has also had a rocky relationship with the public throughout his career. The controversial artist has never shied away from an argument. At the height of West's questionable relationship with the press; his support of President Trump, the spark of his secretive church, and his mocking of historical black figures, the public held very polarizing opinions on the artist. Later in 2018 after his "Ye" album release, West went to Twitter to share his diagnosis of bipolar disorder (BPD) as an explanation for the behavior. After hearing the diagnosis, fans rushed back to his side with open arms. Many excused his prior actions in light of his mental health lapse.
The same kindness was not extended to Banks, who shared the same diagnosis in mid-2016. The media was far more critical of her coming forward. Debates sparked around the damage done to her career and many people used her story as a tale of caution to other artists. To be outspoken as a black female artist is to be ridiculed and canceled. 
It is near impossible to escape the angry black woman stereotype once the world has boxed you into it. While men are praised for their ability to stand their ground and share their opinions, women are exiled for it; especially black women.
Although I don't believe these artists should be absolved of their past comments, we must recognize the factors fueling the public's view of them.
Things are looking up for both artists as of late. West's 13th studio album "Donda" ranked No. 1 on the Billboard 200. The album has received mixed reviews from critics, but it continues to do well on the charts. Banks has garnered a large queer fanbase and support for her recent singles, especially on the platform Tiktok where a large number of her songs are used for dance trends. Both artists continue to divide the public into groups who love them or hate them. This hate is a direct result of their actions but fueled by inherent biases against black people and women. 
About the Writer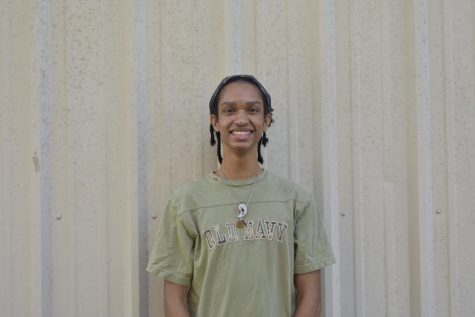 Colm Simmons, Opinion Editor
Yo! Welcome to my domain, the opinions section to the specific. This is my fourth year on staff and second year as a section editor. I have the most fun when I'm writing about what's on my mind.