Pin Em' Down, Take the Crown
The nearly 50 person wrestling team started practicing in September, and their competition season will begin in November. The State Championship in February is arguably the most important competition of the season and although the team has faced challenges like injuries and the departure of last year's seniors, they remain determined for the upcoming season. 
One junior, Casey Kanaday, is currently injured and is not able to wrestle, but she still attends practice and finds it rewarding nonetheless. 
"Being injured, I get to help out with everyone else…It helps me learn because I have to be very intentional with how I'm helping people." Kanaday said. 
Junior Max McGaha says the boys' team will have to work especially hard this year, what with the loss of seniors who graduated. 
"It'll be much harder to place at State like we did [last year] because we have lost five or six really good guys, but it feels good, because we have a lot of new people who are doing well." McGaha said. 
The girls' team will also face changes. Senior Lilly Hutchinson says the nearly 50 person team consists of mainly boys, and the girls' team has only about eight members. However, they may be gaining new members. 
 "Since we're moving more towards normalcy from COVID, I think there will be more people [on the team] and more people will be able to go to tournaments, so that will be fun," Hutchinson said. 
This return to regularity may also mean more matches. Both Hutchinson and Canaday said they are looking forward to being able to compete in more matches compared to last year. 
Other than the possibility of more matches and members, wrestling will remain virtually the same. At practice, the wrestlers typically start by learning new moves, then sparring, and ending with conditioning such as sprinting.
"It's pretty intense," said junior Adam Ahmad about the practices.
Since September, the wrestlers have been practicing for hours everyday after school (except Friday), and hope to do better than they have in the past. "I think we are really well set up this year…As a team we are hoping to actually place at State, because we've gotten fourth too many years." Kanaday said. 
About the Writer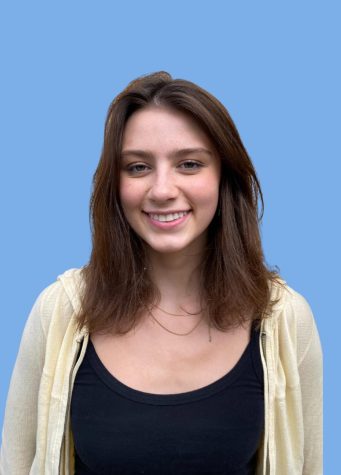 Sophia Finkbeiner, Copy Editor
Sophia Finkbeiner is a senior, and this is her second year on staff. This year, Sophie is looking forward to sharpening her photography skills and communicating the stories of Central students. She's also excited to bond with the new staff and make memories before she graduates. When she's not writing for Tiger News, Sophie enjoys spending time with her friends, working out, and tutoring other students. She's also the Co-President and devoted member of Central's Recycling and Ecology Club.