Tiger Tank: Students Show Off Skills Through Entrepreneurship
$traight Drip
"People always complimented us and asked us where we got our clothes, so we decided why not make our own?" senior DJ Montgomery said. 
Seniors Nick Gill and DJ Montgomery launched their clothing brand $traight Drip in January 2021. Creating the designs for the products and managing each release is an intricate process.
"We have to think about the drops we are gonna do and think about the seasons, colors, and photoshoots," Montgomery said. "We determine what we are going to order by how many people like our photos and designs."
They used to sell their merch solely through Instagram, but now they have created a website and take orders on there as well. 
"Almost everything we've dropped has sold out," Gill said. "Everyone asks us for more."
Despite their success now, determining order quantity, delivering their orders, managing photo shoots, and promoting was all difficult for them at first.
"It was hard to get our business to take off at first because nobody really supports you until everyone else does," Gill said.
They sell a wide array of sweatshirts, shirts, and pants in a variety of colors and are looking to expand in the future into Youtube, bigger promotion parties, and a larger inventory.
"The goal is to be the next streetwear brand everyone is wearing," Montgomery said. "Our stuff will be in stores and online and everywhere."
Johanna Cole Macrame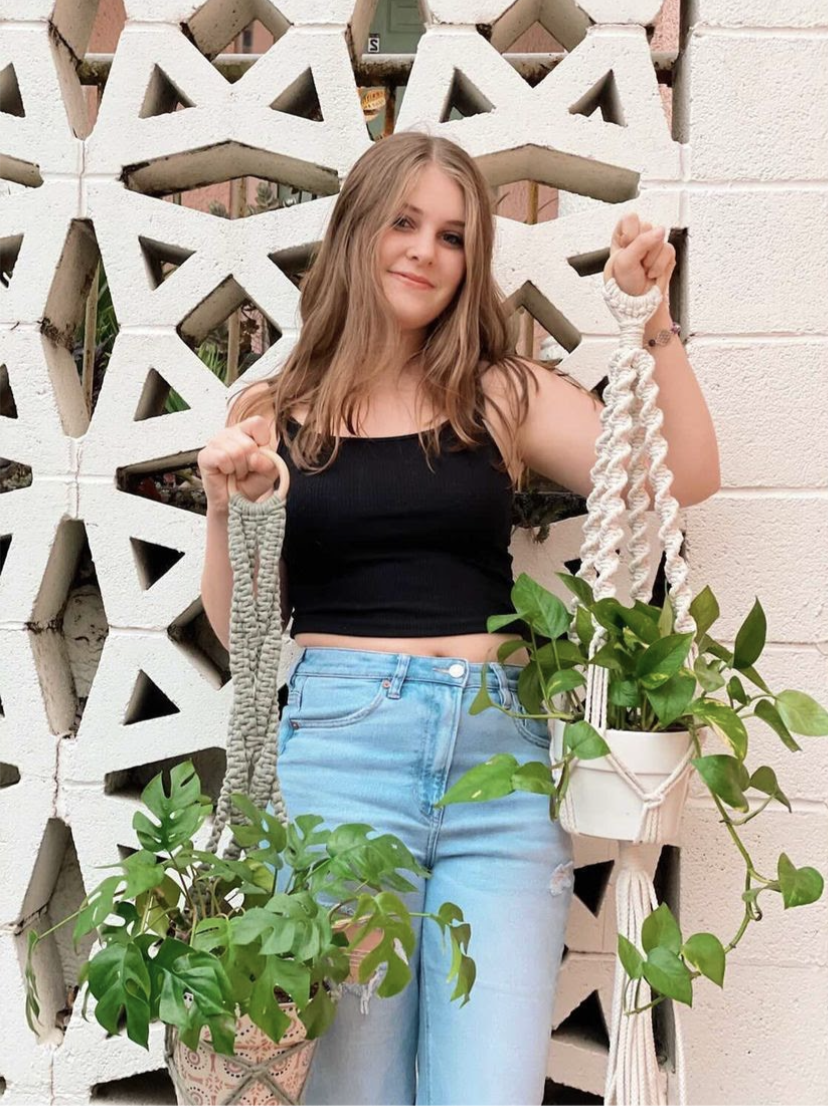 Sophomore Johanna Weinheimer, who sells handmade macrame plant hangers, stumbled upon her business in a different way. 
"I had too many plants and I didn't know what to do with them, so I looked up how to make plant hangers on Youtube and I found a passion for it," Weinheimer said.
She is currently doing orders through Instagram but is working on creating a website and selling through art vendors and craft fairs. 
"It's hard to get people to buy because they are much cheaper on Amazon," Weinheimer said. "I wish I was out there and I had more exposure."
As it's proven to be difficult to get people to support local businesses, it's also been hard for her as she is the only person managing her business. 
"It can take up to an hour and a half to make each plant hanger depending on the amount of detail," Weinheimer said. "One time I had a mom who ordered eight hangers for teacher gifts, which was super overwhelming for me."
She is looking to continue expanding her business into other macrame items, such as dog leashes, and is trying to get into small boutiques or local stores.
"I like that I can make art and make money through it; it's what I love to do and I'm thankful for it," Weinheimer said. 
Shreeya Stitches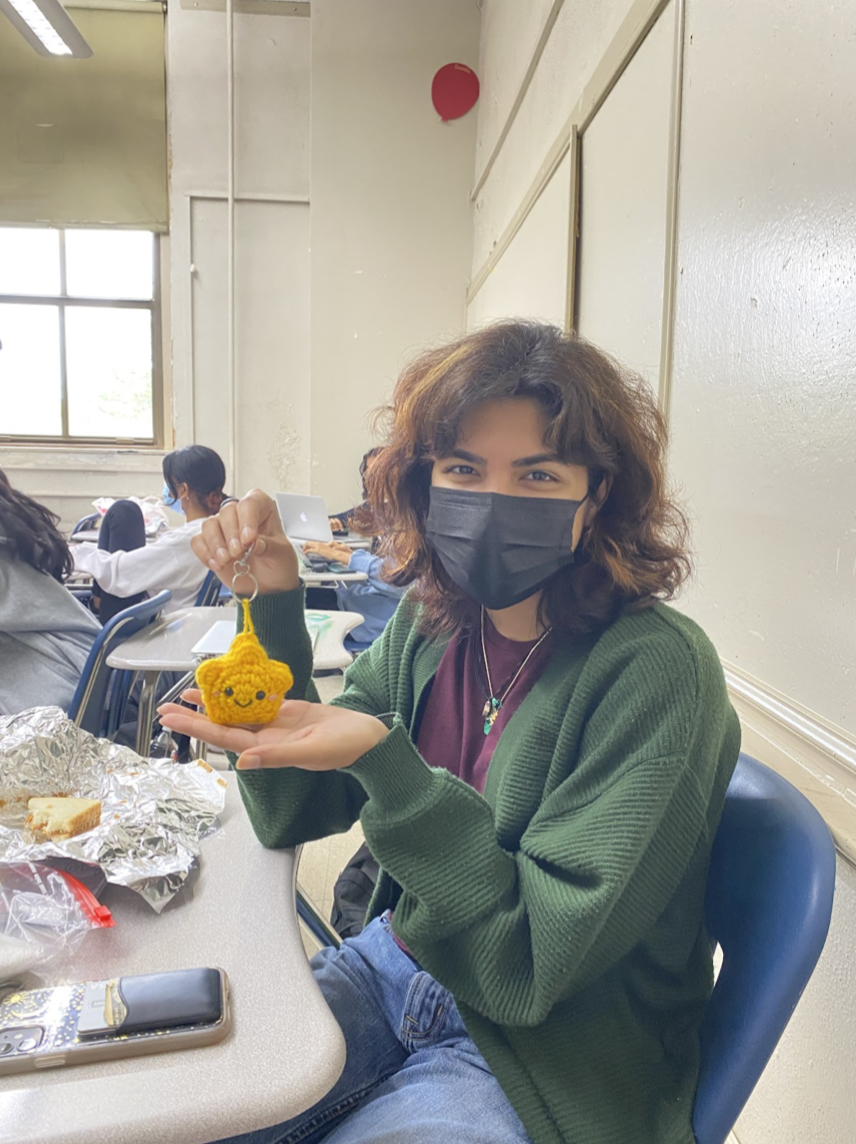 Senior Shreeya Khullar's business, Shreeya Stitches, launched during quarantine when she originally sold custom-design embroidered pieces of clothing before she shifted her focus to crochet.
"I really just love to crochet; I started when I was 10 and I had like 30 knit blankets and scarves everywhere at home," Khullar said, "I live with my grandma so 'grandma activities' have always been something I've been around and done." 
Her embroidered pieces can take up to a month to create, as she first needs to order wholesale, make the design, map it out onto the piece, and then actually embroider the item. Crochet is a lot faster, however, as it is less detail-oriented. 
"In the pandemic when I started, I had a lot more free time," Khullar said. "Now sometimes I'm like 'Why did I do this?' because it's so overwhelming and harder to manage with school but I love it."
With all the challenges of managing her business, it allows her to combat perfectionism and relieve stress.
"It teaches me to take a break from school and that people appreciate handmade things that aren't always perfect," Khullar said. "I'm such a perfectionist, so it taught me I don't always have to be perfect and I put less pressure on myself."
She takes orders through Instagram and has a shop on Etsy, where her business is rated five stars. 
"My lowest review was three stars and I was really upset about it because I made something that someone didn't appreciate or love," Khullar said. "I learned that you can't always satisfy everyone and that I'm okay with what I'm doing and I have security within myself."
She started her business to raise money to make masks to donate to the Compassion Center, but now she donates to Lucie's Place, which is an LGBTQ+ homeless shelter. Gaining traditional success wasn't ever her point with this business.
"It is really rewarding getting to help people and to me, that is super successful," Khullar said. 
"I love how my items all have meaning to someone; I make a lot of my products for special occasions like birthdays and anniversaries."
Needlework is not only a hobby and a way to make money, it also has a very special meaning to her as Khullar can use it to feel closer to her grandma, who is an immigrant, despite the language and age barrier. 
"I love being able to connect to my grandma through it; it's not like we can talk about everything but we can come together with this shared interest," Khullar said. "It keeps her legacy alive."
About the Contributor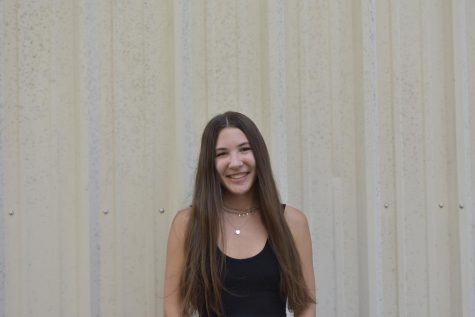 Sydney Polite, Projects Manager
Hey! I'm a senior and this is my second year on staff. I️ love writing and being the Projects Manager for The Tiger, outside of that, I️ love traveling, shopping, and hanging out with my friends. You'll probably catch me at Chipotle or at the gym because they're my favorite places in the world. I️ hope you love my stories!!