Little Rock Welcomes "Hamilton the Musical" to the Robinson Center
Hamilton: An American Musical made its way to Little Rock for the first time since opening on Broadway in Aug 2015. The touring shows shut down because COVID-19 and the Angelica Tour is just now making their second stop of the year after visiting Fort Worth. The Robinson Center is keeping guests safe with a very strict mask mandate, though the theater was at full capacity. The ushers made sure to watch out for people without masks.. 
As an OG Hamilton stan, I vividly remember obsessing over the musical with my best friends in seventh grade, watching clips on Youtube, analyzing the musical up and down, and even looking up to a few of the original cast members. This summer, Lin-Manuel Miranda, the writer, released Hamilton performed by the original cast on Disney+. The world went crazy but I had already been through that phase so I simply observed while feeling second-hand embarrassment. 
The movie is available on streaming platforms,but  nothing beats a live performance. When the tour dates were announced, I was excited because this was my first time seeing a musical since Wicked in 2020. The wait was worth it because it was amazing. I loved how uniquely different the cast members voices were because it made the dynamics very interesting, especially when they sang in groups or all together. I got chills so many times because the vocal performance from everyone was amazing. The crowd enjoyed the funny, shocking, and entertaining moments as the room filled with laughter almost every 10 minutes. 
My favorite characters were the Schuyler sisters because of their vocals and all around showmanship. It is so exciting to see them interact on stage because they acted like real sisters. 
In Act II, when the role of Peggy Schuyler switched to Maria Reynolds, I fell in love with Yana Perrault's singing style. In "Say No to This," her voice started off shy and timid but as time progressed, it got larger and larger sending me into complete awe.
My favorite member of the ensemble was The Bullet played by Damani Van Rensalier, her dancing style was excellent and I was so impressed and inspired by such talent that I looked her up in the Playbill and followed her on Instagram during the intermission. She made every dance look like it was completely different even though most of the steps are similar. 
The lead character, Hamilton, was played by Edred Utomi, a Black actor, which was very refreshing knowing in the Broadway industry there aren't very many Black leads. He played the part very well and both sang and acted well. In fact, around half of the cast were people of color, which is ironic because back in the late 1770s there was no diversity among the founding fathers. It was very eye-opening because out of all the musicals I have seen, the cast was the most diverse, not including historically black musicals such as The Color Purple. 
Two of my favorite songs, "Wait for It" and "One Last Time" could have been performed better. Burr and Washington were not as vocally versed as other cast members. I did appreciate the strong endings to both, just not the beginning.
Another minor downside was the audience. The group sitting a row in front of me obviously didn't know proper theater etiquette as they were whispering to each other, checking their apple watches, and singing along somewhat loudly to the songs. This made me a little upset because 1) you should treat a musical like a movie and live in the moment, not looking down at a screen. 2) I paid to listen to the cast members sing not you. This is a musical not a concert. Luckily, as the story developed they got quiet because the plot was just too good. 
Hamilton, 10/10 in my book! I did not expect anything less and I am glad that I got to live my 7th grade dream of watching it in the theater. My mom and I loved it so much that we are looking into buying tickets again before they close on Sunday, Feb 20. If you loved the onscreen version of Hamilton I would recommend seeing it live because it will change your life. 
About the Contributor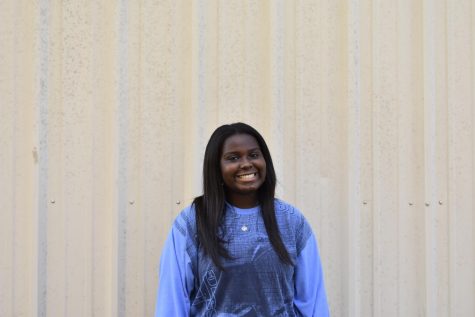 Taylor Swinton, Online Editor
Hello! This is my second year on staff. Outside of Tiger News, I️ am a Central Cheerleader and enjoy watching sunsets, reading emotionally scarring books, and listening to good music. I️ hope you enjoy my writing and find it interesting.