How Should We Really Celebrate Black History Month?
As Black History Month comes to a close, I feel like I've noticed that many people don't know how to celebrate this month, and oftentimes school projects, publication articles, and even promotional events held by companies are centered around bringing awareness and educating about certain African-American historical figures. I think this is so important to do because so much Black history in our country is erased; I feel like it just scratches the surface of all that can be done to truly make an impact and support the Black community. I think the easiest way to do this is to make a constant effort to support local Black-owned businesses and donate to charities and organizations that actually create change. I think the most important way of all to be an ally this month is to educate yourself on your own through books and movies. To truly understand the complexities of the racial issues in the U.S. and Black history that isn't taught in school or included in mainstream media, there needs to be some effort to educate yourself and challenge your beliefs. While it is important to reach this level of understanding during Black History Month, I think above all the greatest thing you can do for the Black community is to not demote these things solely to this month. Black history deserves to be celebrated year-round, and by donating, supporting Black-owned businesses, and making an effort to educate yourself and others, this longevity can be achieved.
Ways to Educate Yourself:
Movies/TV Shows: "13th" (Netflix), "I Am Not Your Negro" (Netflix, Youtube, Hulu, Amazon Prime Video), "King in the Wilderness" (HBO Max), "When They See Us" (Netflix), "One Night In Miami" (Amazon Prime Video), "Selma" (Youtube, Amazon Prime Video). 
Books: "The New Jim Crow" by Michelle Alexander, "Black and British" by David Olusoga, "12 Years a Slave" by Solomon Northup, "The Underground Railroad" by Colson Whitehead, "Just Mercy" by Bryan Stevenson, "The Warmth of the Other Suns" by Isabel Wilkerson, "Evicted" by Matthew Desmond, "Anti-Racist Ally" by Sophie Williams. 
Where to Donate: 
National Civil Rights Museum: This museum opened in 1991 to take over the Lorraine Motel, which is where Dr. Martine Luther King was assassinated. Donations to this museum go to exhibits to educate about slavery and the continued fight against racism in America. You can donate here.
Thurgood Marshall College Fund: This is the largest organization in the nation that represents HCBU's by providing leadership, scholarships, and job recruitment. You can donate here. 
The Sentencing Project: This organization fights to end mass incarceration and racial injustice as its goal is to work towards a fair and equal justice system. For example, it played a strong role in passing the Fair Sentencing Act in 2010, which was signed by Barack Obama. You can donate here. 
Equal Justice Initiative: This organization fights mass incarceration by providing expert representation for those who have been illegally convicted, unfairly sentenced, or abused in prison. Also, it advocates for the abolishment of the death penalty and easier ways for convicts to be re-integrated into society. You can donate here.
American Civil Liberties Foundation: This is the nation's most prominent defender of civil liberties for over 100 years, as they educate communities, undergo legal action, and advocate to protect and expand people's rights. They advance many issues, including voting rights, freedom of speech, racial justice, women's rights, and criminal justice reform. You can donate here.
Black-Owned Businesses in Little Rock: 
Food & Drink: K. Hall & Sons Produce, Creme de la Cookies and Cakes, Ceci's Chicken N Waffles, The Grind Coffee Bistro, Haygood BBQ Food Truck, Mickey's Cakes and Sweets, The Wing Shack Bar and Grill
Retail: Doors & Threads, The Printed Word, Mavis and Cynthia Jewelry, Romas by Linda Rowe Thomas, Hearne Fine Art, Pyramid Art, Books and Custom Framing
About the Contributor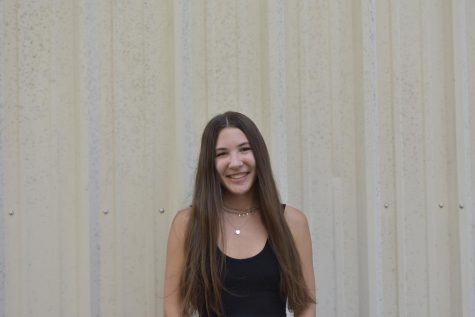 Sydney Polite, Projects Manager
Hey! I'm a senior and this is my second year on staff. I️ love writing and being the Projects Manager for The Tiger, outside of that, I️ love traveling, shopping, and hanging out with my friends. You'll probably catch me at Chipotle or at the gym because they're my favorite places in the world. I️ hope you love my stories!!