Method of Musicality
The silence broke, and the theater filled with soft repetitions of high notes. The musicians flawlessly carried out Tchaikovsky's gentle harmonies, carefully transforming a melody that fell in and out of a slow ballad that sounded like water rippling into a loud darkness that enveloped the audience, creating a story they could understand even with their eyes closed. 
"In Arkansas Symphony Youth Orchestra we learned a few big orchestral masterpieces and one of them was the Swan Lake finale. It's a really big and defiant piece," junior Ann Gao said. "I was playing the piccolo part, and I was in awe of how big music could sound and the classical music that was composed. In the moment, I really loved the music I was playing."
Gao's passion for music started in the 1st grade, when she learned how to play the piano, and would compose her own music that mirrored Rasquin and Tchaikovsky's "Swan Lake." Her love for music solidified in the 9th grade, when she joined the school's band and learned how to play the flute. 
Alongside consistently winning state piano competitions, Gao is a member of Arkansas All-State Band and All-National Band for her flute compositions. Music revealed her talents and passions, but also taught her valuable lessons. 
"I'm the person who isn't really good at technique, musicality is my strength, and my weaknesses are technique and memorizations," Gao said. "When you're not good at technique and make mistakes when you're playing at a competition, you can't win even if your music is beautiful, and that's really difficult."
Gao's strong work ethic stems from her dedication to music. She simultaneously juggles AP classes and practices the piano and flute for one to two hours each day. 
"I realized that if you don't practice every day you're not going to get everything you want from competitions and everything in general," Gao said. "Music taught me how to deal with failures because sometimes you pour your heart into a competition, and when you practice months and years for something and it doesn't go your way, it gets really hard to continue to do what you wanna do, and that can be discouraging."
High school passions give students something to look forward to. Music gave Gao something to dedicate herself to and grow from, but also experiences and deep friendships she'll keep for life.
"One of my best friends, who I met when I was in 7th grade at a piano summer camp, is actually a few years older than me and in college right now as a piano major," Gao said. "He's not only my best friend, but also a role model because I'm planning to go in the path he's going in, and he gives me a lot of mentorship and advice. I've definitely made some of my best friends through music and summer programs, school band events, and competitions," Gao said.
About the Contributor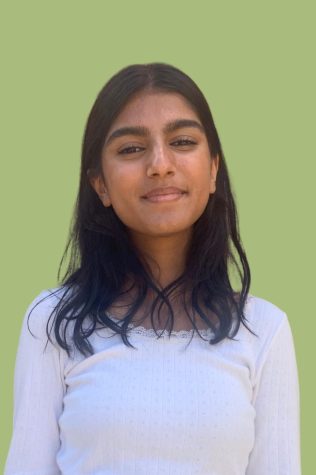 Zoya Khan, Editor
Zoya Khan, a senior, is returning to Tiger News for her second year on staff. Last year she enjoyed how Tiger News allowed her to combine art and writing, and this year she's looking forward to taking photos and writing stories that represent the entire Central community. Outside Tiger News, she enjoys oil painting and listening to music (currently Japanese Breakfast and Steve Lacy).