Junior Joins UAMS Research Team
Which experience sounds preferable: taking several hours to visit a doctor, take tests, and wait for results to get diagnosed for a disease, or opening an app, doing a three-second test, and quickly getting an accurate diagnosis? A computer program like that is exactly what junior Anu Iyer is working on for diagnosing Parkinson's disease. 
Iyer is just 17 years old, but was invited to join a research team of several doctors at UAMS. She has created an online diagnostic tool for Parkinson's disease that is 94% accurate, more than any other past tool.
Last summer Iyer noticed how, because of the pandemic, elderly individuals were unable to leave their houses to take in-person tests for Parkinson's, and thus her idea for a diagnostic tool was born. The tool records a person saying the "ahhh" sound for three seconds, converts the audio recording into an image, and that image is analyzed to diagnose Parkinson's. After coming up with the idea in July of 2021, she began working on it just one month later.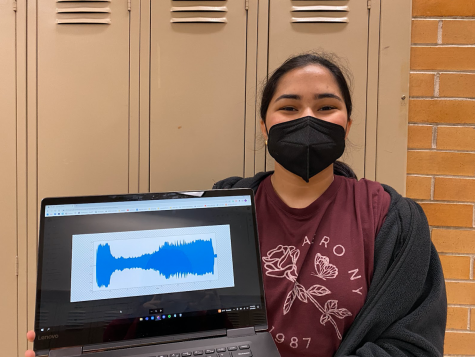 "I wanted to find some sort of way to test Parkinson's in a virtual setting and I reached out to UAMS, and they were also working on something that was similar, so we decided to partner," Iyer said. 
It was just a coincidence that UAMS was also researching Parkinson's disease, but once Iyer reached out, she was invited to the UAMS team. 
"I'm really happy and excited that I got to work with them, because it opened up a lot of doors for me, and they take time out of their day to meet with me," Iyer said. 
She is grateful that she is able to meet virtually with the team every Saturday, and devotes time to the project on weekdays as well as weekends. Her tool has not yet been published, but she hopes to have it on a website or app for free public use very soon. 
About the Contributor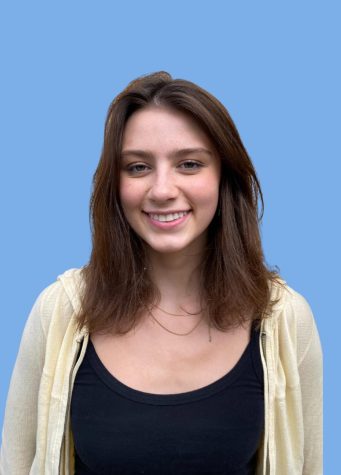 Sophia Finkbeiner, Copy Editor
Sophia Finkbeiner is a senior, and this is her second year on staff. This year, Sophie is looking forward to sharpening her photography skills and communicating the stories of Central students. She's also excited to bond with the new staff and make memories before she graduates. When she's not writing for Tiger News, Sophie enjoys spending time with her friends, working out, and tutoring other students. She's also the Co-President and devoted member of Central's Recycling and Ecology Club.