Community Health Fair offers Support, Resources for Physical Health
Metro healthcare students gain experience
Wednesday, March 16 was a day that elevated the health of Little Rock's residents. The Metro Health Fair, which took place at the Metropolitan Career-Technical Center, was a community event meant to inform the community about the importance of health. The overarching goal was to emphasize learning ways to stay healthy and fit, as well as bringing the community together. 
"Being able to participate in the Health Fair was great," senior Winter Watson said. "I enjoyed seeing the community come and find out ways they can improve their health."
Senior Robyn Allison was refreshed by the Metro Fair's success in bringing people together.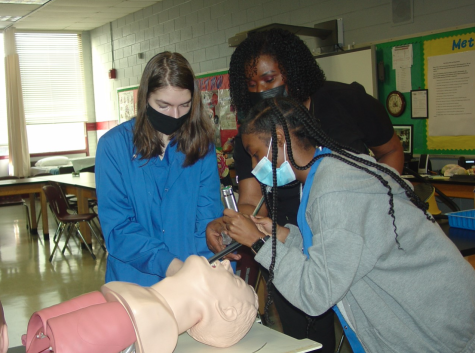 "Honestly the health fair was pretty fun, seeing all the people come out and actually support the community for once," Allison said. 
Allison and Watson are a part of Metro, a program open to any 10-12 grader in Pulaski County, dedicated to connecting students with pathways to pursue high-demand careers that require large levels of hands-on training. Students commute by district bus to the Metropolitan Career-Technical Center, a facility built to train students for these careers. Pathways range from trades in construction or automotive work to culinary arts or medical professions.
"I'm most proud of the time and dedication I've put into the Certified Nursing Assistant  program," Watson said. "I've learned so much and I've made new friends. Not only will it benefit me but I'll never forget my amazing teacher, [Mrs. Evelyn Woods], who's helped me get one step closer to my future career."
Allison also appreciates the hands-on aspect that Metro and the Health Fair offer. 
"The thing I am most proud of being in Metro is making it this far, seeing the real health care system with my own eyes and actually getting an understanding," Allison said. 
Future nurses Watson and Allison offer words of advice they learned through their participation in both Metro and the Health Fair.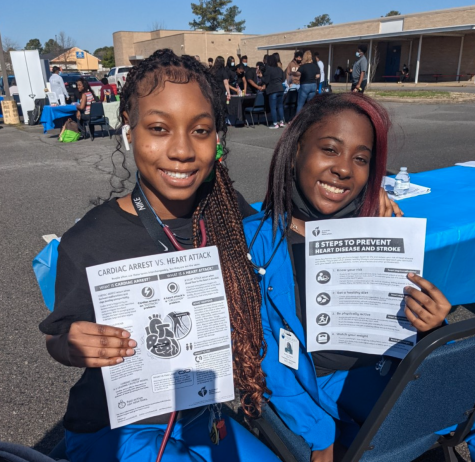 "It's good to make sure that you maintain a healthy lifestyle," Watson said. 
"As you get older your body changes and you need to keep up with what's going on with it," Allison said. "So don't be afraid to get your blood pressure taken and go for check-ups. It'll always benefit you." 
About the Contributor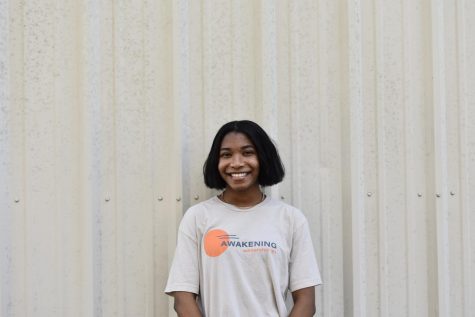 Emily Jefferson, Features Editor
Hello! I serve as a second year writer and Features Editor for The Tiger. I'm excited and honored to tell stories and serve Central's student body with information! Please reach out if you have an idea or a story you feel Central needs to hear.