One of a Kind: Memorializing Brent Renaud
Arkansas journalist killed in Ukraine while on assignment
Brent Renaud, Arkansas' most awarded journalist and popular film documentarian, was the first American journalist to be killed in the War in Ukraine. He died March 13. Renaud was 50. 
While on assignment filming a global refugee crisis documentary for TIME Studios, Renaud was fatally shot by Russian forces in Irpin, Ukraine.
Memphis born and Little Rock raised, Renaud graduated from Hall High School in 1990, earned a bachelor's degree in English Literature from Southern Methodist University and a masters in Sociology from Columbia University. 
Brent worked a great deal of his career beside his brother Craig Renaud, working on humanistic films and documentaries across the world. Craig graduated from Central in 1992.
"Brent and I were not twins, but as close as brothers could be. We decided to create a film company together as adults," Craig said. "Of course we had a shared passion for filmmaking and traveling the world; but I loved him most as a wonderful uncle to my son Tai. They were so close, and my son cherished every moment with his uncle Brent."
The Renaud brothers directed a film close to home, an HBO documentary called "Little Rock Central: 50 Years Later." Released in 2007, it offered a look at the culture and dynamic of the school 50 years after the Little Rock Nine's infamous desegregation. 
"I am very proud of Craig and Brent both,"  Principal Nancy Rousseau said. "They have truly made a difference in the journalism field and in documenting history. They didn't hide what was bad. They presented humanity; the good, the bad, and the ugly."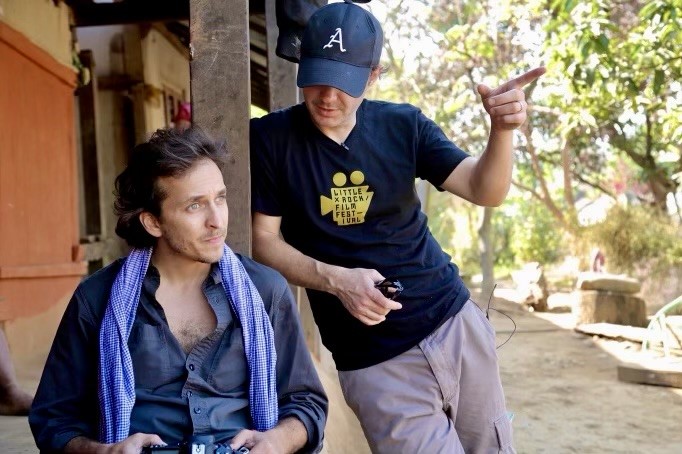 Rousseau was principal during the production of the film.
Renaud spent his career covering topics that were hard for society to accept, including underserved people, drug addiction, homeless shelters, violence, Mexican drug cartels, and refugee films. 
"His focus was always to reveal the atrocities, reveal the wrongdoings, to reveal the pieces of whatever he was filming, to reveal what was wrong with humanity," Rousseau said.
The Central film was important to the brothers, especially because Craig is an alumni.
"We felt incredibly honored to capture voices of youth at Central High during that time, and civil rights icons like Minnie Jean Brown Trickey," Craig said. "We have always been passionate about allowing youth to tell their own stories. That was a special time in our early career."
In 2019, Brent was invited to serve as a visiting Distinguished Professor of Journalism Ethics at the University of Arkansas by Professor and Department Chair Larry Foley.
"We were friends. There aren't that many documentary filmmakers in Arkansas, we certainly all know each other," Foley said. "He was great here. I talked with one of my students who remembers being impressed with Brent's passion for storytelling, how he would go to these warzones and put his life on the line." 
Brent's dedication to film-making and truth-telling inspired those both near and far. 
"He was two years older, and had an ability to see my hidden talents and would push me to be better and work harder," Craig said. "Whether it was late nights editing our films, or extra days filming in the field, he was a perfectionist and wouldn't stop until we had exhausted all efforts to capture the best story. He was one of a kind in documentary film."
While it's true that Brent was fiercely studious about his craft, he was a fun uncle, a gentle friend, and an Arkansan at heart.
"He was in. He was always all in," Foley said. "But as you stood and talked with him for a while you might not get that out of him because he was a quiet guy. And then he might want to ask me about the Razorbacks. He was a big Razorback fan."
His closest friends and family mentioned that Brent loved his career, but what most people might not know is that he loved his nephew Tai even more.
"Brent was very serious in work and reserved if you didn't know him, but also had a very silly and fun side that came out especially with my son," Craig said. "I feel so blessed for the time I had with Brent and the films we created together."
Foley also characterized Brent as pensive but daring.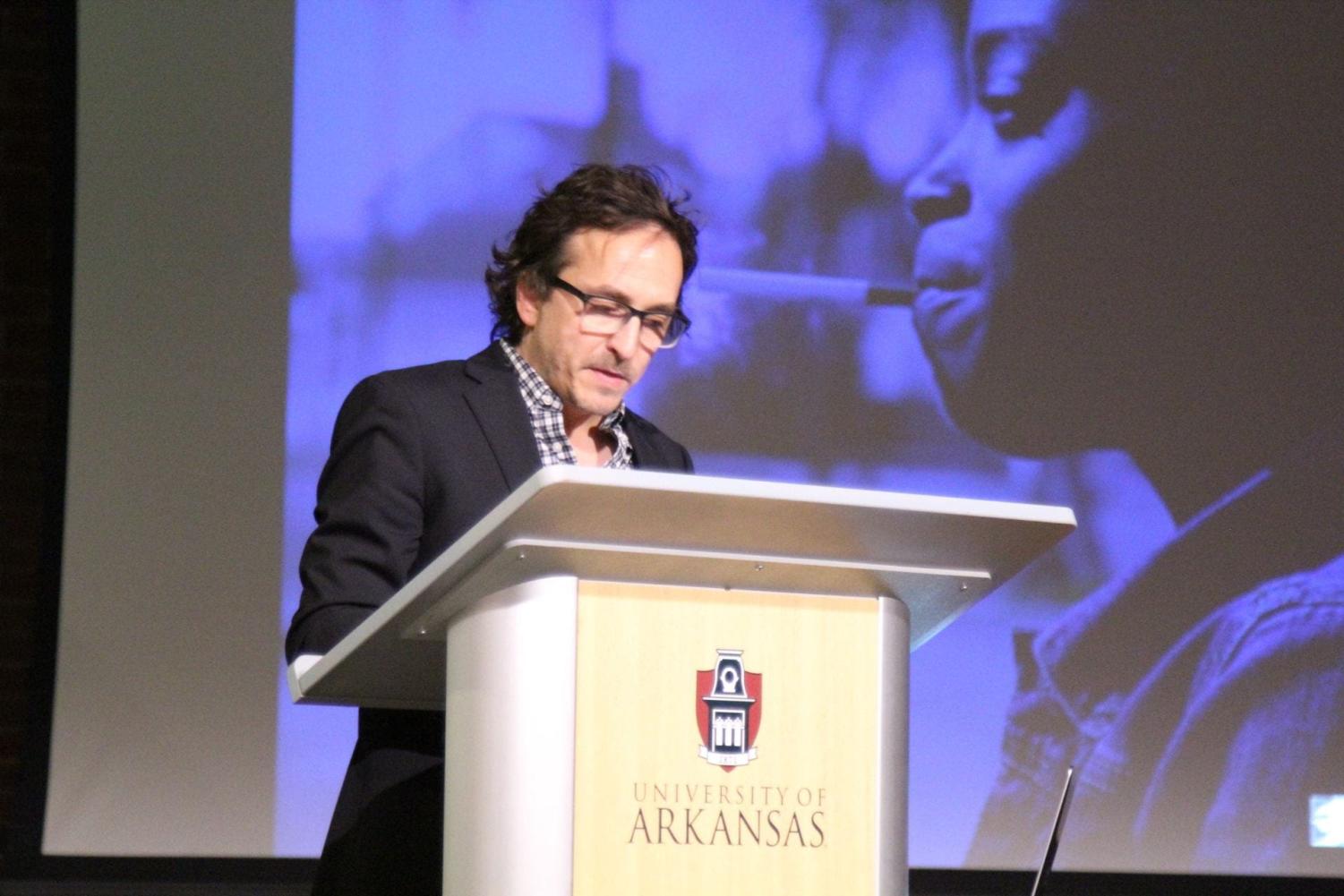 "Small in stature but big in heart. He was as courageous as anyone I've ever known," Foley said. "It takes courage to do what he did. It cost him his life. And I hope people remember that he was good at doing what mattered and what he believed in."
Lifelong best friend Matt Bell, who had known Brent for 45 years, graduated with him and played on the same soccer team. 
"Brent was the longest friendship I ever had," Bell said. 
Bell said that Brent always had a passion for his home in Little Rock, but his aspirations were bigger.
"We always knew that he would grow up to do something big," Bell said. "He wanted to set his own course in life."
Brent would watch and listen in class. He almost had a smirk on his face like he knew something that his classmates didn't, Bell described. You would find Brent sitting in class quietly observing, far from the typical loud teenage boy, Bell added.
"Journalism to him was more than just reporting on a news event, it was essential to him to humanize a conflict like Ukraine through the people being impacted," Craig said. "I think Brent's death and many of the journalists after him, show that filmmakers and journalists will not be intimidated by ruthless leaders like Vladimir Putin."
Brent pursued the truth until the end, and this pursuit provides people, both now and in the future, with an honest history.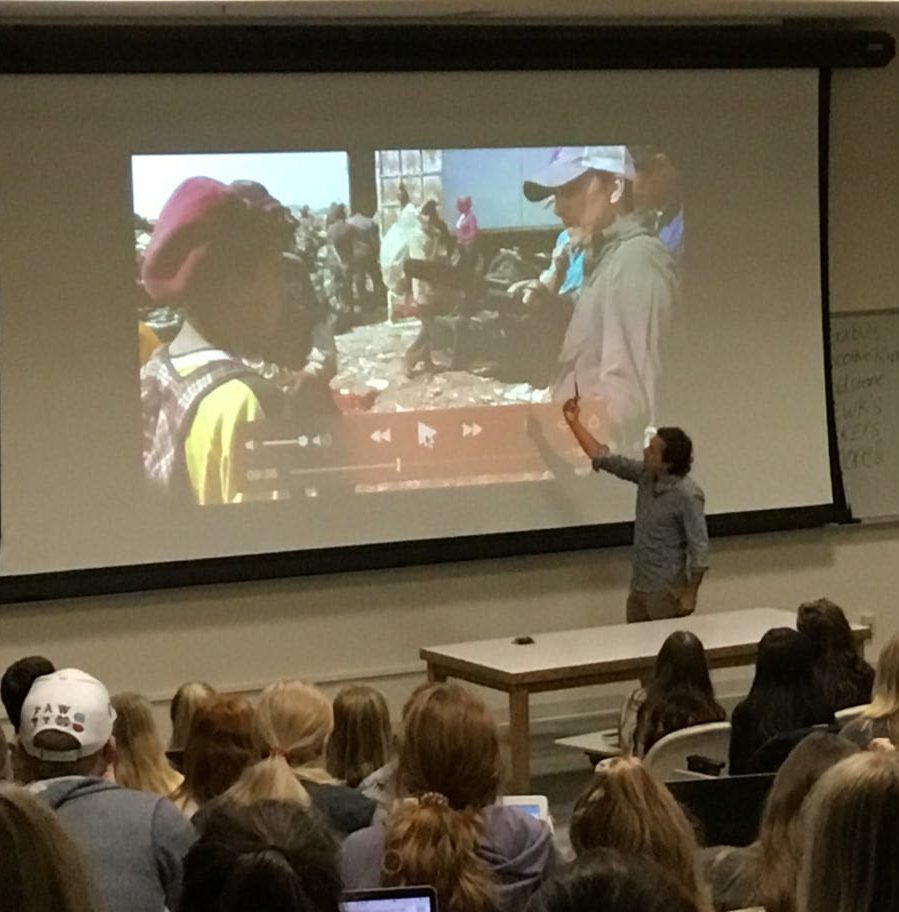 "He believed that the truth would show people what's really going on," Foley said. "Not unlike reporters and photojournalists during World War II. Or those covering the crisis at Central High. And Brent Renaud now."
Craig seconds Foley's claim that journalists are essential to showing people would have never seen otherwise. 
"Unfortunately the war does not seem to be slowing down," Craig said. "Journalists who risk their lives to bring us the truth are heroes, and without them these war crimes would go unseen."
Craig hopes the journalism field takes one idea from Brent's life and work. An idea made up of two words that encompass the care that Brent had for people's stories, from at-risk students in Chicago to refugees in Ukraine. 
"More empathy," Craig said. 
The Renaud family and close friends are in the early stages of creating the Brent Renaud Memorial Foundation, which will reflect Brent's mission as a filmmaker and will have both a global and domestic focus. The foundation will also provide scholarship opportunities to LRSD students who will major in journalism in college. 
"His legacy will live on," Bell said.
Tiger News sends our condolences to the family and friends of Brent Renaud. We are motivated and inspired by his dedication to story-telling and to people.
About the Contributors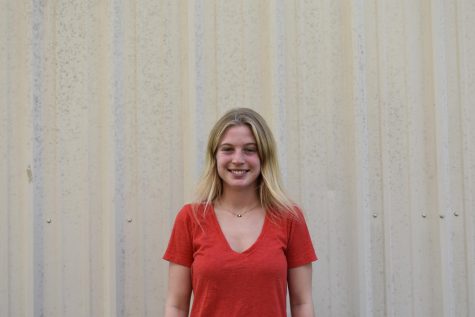 Ellyson Bradford, Print Editor
Hi! I am a senior and this is my third year on staff. I am the Co-Editor of our print publication. I play soccer for Central and in my free time I like to spend time outside, but not when it's cold. I am very open to suggestions, so feel free to contact me! Like one of my stories? Let me know!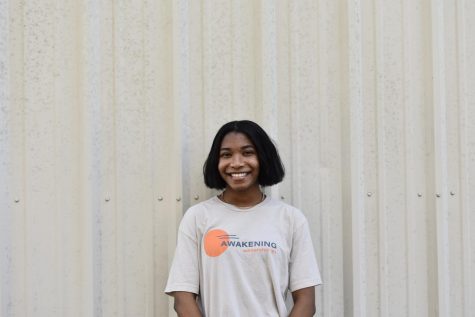 Emily Jefferson, Features Editor
Hello! I serve as a second year writer and Features Editor for The Tiger. I'm excited and honored to tell stories and serve Central's student body with information! Please reach out if you have an idea or a story you feel Central needs to hear.