Superintendent Retirement Plans Include Travel and Family
"I can remember the first time I was going to go meet with Mrs. [Nancy] Rousseau: I'm walking up the steps – and I was a history teacher back in the day – and I'm like 'Oh my god, I'm the superintendent of Little Rock School District,'" Mike Poore said. "And I'm walking up the steps, and you know, you can look back down at the pond, and you're thinking about these steps where all this amazing history has happened, and that was a pretty big moment." 
Since Poore was selected in June 2016 to be the superintendent of LRSD, a landmark moment for him was the success of bringing the district out from under control of the State Department of Education. However, that success wasn't easily achieved.  
"I'm proud of [getting the district out of state control] because that was so acrimonious between different members of the community," Poore said. "Sometimes people didn't like the way the state did things, so getting us to have local control and a nine person board; that was a big deal."  
Along with proud moments came those that were a challenge, like funding the Capital Improvement Projects because the budget required $33 million.

"We didn't pass the first time with the voters to get this capital money for projects in 2017; we got beat like a drum," Poore said. "We only garnered 32-33% of the vote."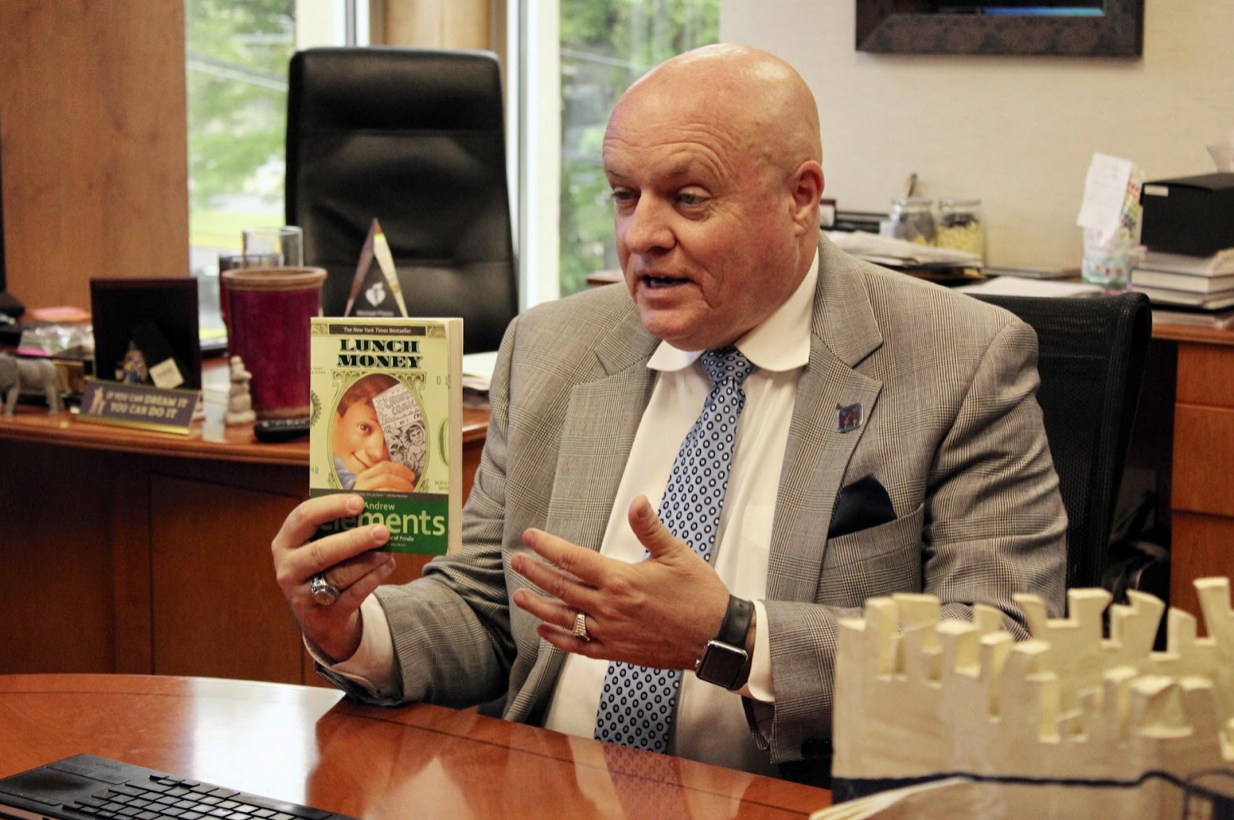 However, the district kept trying, and eventually got enough support from the voting community to move forward with the projects, most of which consist of repairs to various schools in the district. 
 "That was kind of unheard of in a community like ours to have a 75% approval rate, winning in every single precinct," Poore said. 
When Poore became superintendent at LRSD he created the phrase 'The Power of Us,' as a theme for the district.
"It means a whole lot to me because when I arrived and was trying to figure out and understand this community, I used an approach where I didn't say 'what's wrong,'" Poore said. "I asked people 'what is it that we do well; what's a core value that everybody has about kids; what's something that happens in our school system each day that sets us apart from other people?' and then I would ask 'what do we aspire to?'"
  The philosophy helped Poore lead a school district that he could be proud of. 
"By avoiding all those negative questions, what came out is that this is a very talented school district in the sense of kids, staff, parents, and community, only they weren't working together," Poore said. "So that's how we came up with the phrase, because if we could work together, we would be able to do so many cool things." 
Now, nearing the end of his career as a superintendent, Poore has one last project up his sleeve, this time, involving food trucks. As part of the One Rock, One Book project where elementary students read a book with their parents, they designed a food truck. The project was set up like Shark Tank at each school.
"Whoever wins the building level will go to the district, and then those winners will compete against each other and get cash prizes, and the top five winners will go design Little Rock School District's first food truck," Poore said.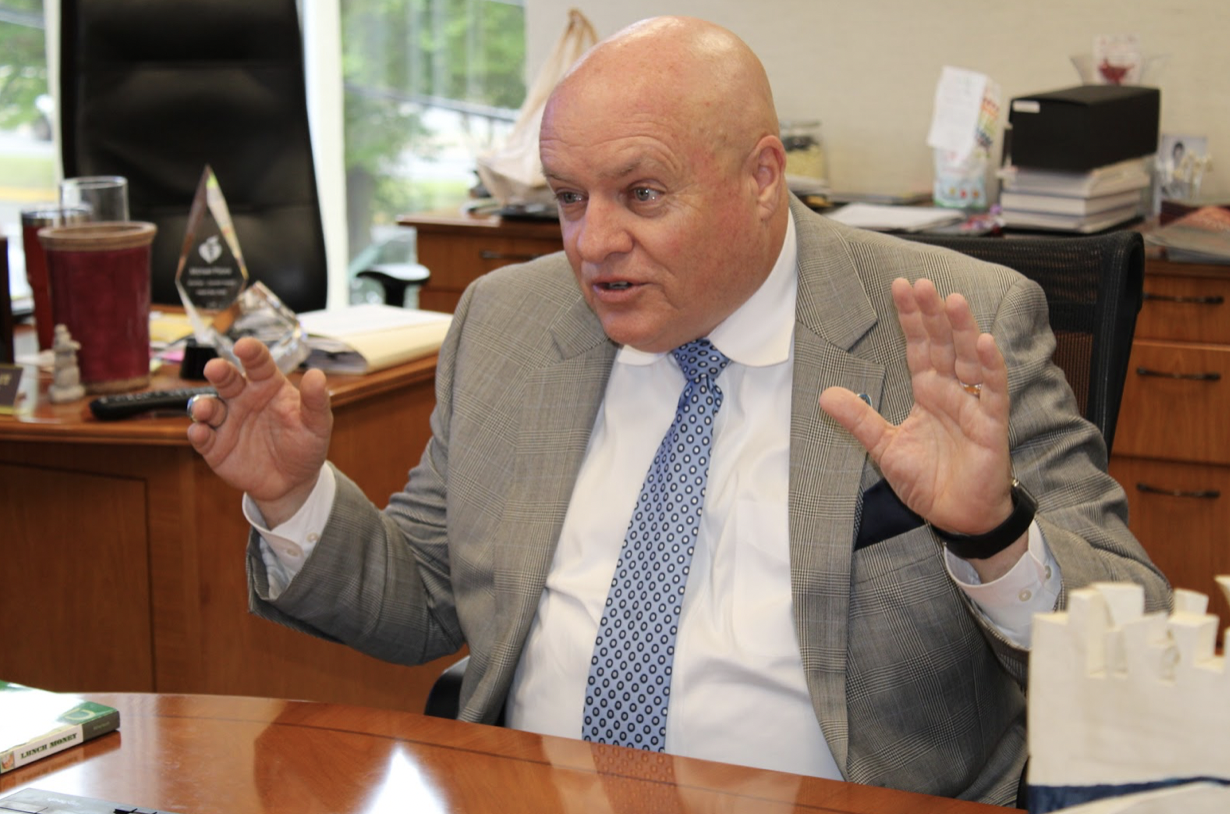 In fact, Poore is a chef himself and says people can't beat his good old, southern-style cooking. But he has started branching out from his usual expertise. 
"I love cooking. I've always kind of been a cook, since back when my mom was raising me. At ages four and five, all of us boys learned to cook," Poore said. "Now I cook every night … I'm starting to get into Korean-Asian type dishes as well." 
Aside from cooking, Poore has other retirement plans. Although he doesn't want to jump into any new projects too quickly, Poore looks forward to several activities, including family time, more travel, and more golf. 
"I'm a big golfer, I love to golf, but I haven't gotten to very often with this job so I want to get back into that," Poore said. "And the dream trip is Italy, that's our biggest desire, but we are probably going to travel towards our family."
About the Contributors
Gryffyn May, Editor
Gryffyn May is a senior and this is her second year on Tiger News staff. She joined the staff to help her and her staff become better writers, and because she wants to keep the Central community engaged and informed. She is excited to start creating print issues and go on trips for contests. When Gryffyn isn't writing, she loves to hang out with friends, travel, sleep, listen to music, or have an occasional read.
Zoya Khan, Editor
Zoya Khan, a senior, is returning to Tiger News for her second year on staff. Last year she enjoyed how Tiger News allowed her to combine art and writing, and this year she's looking forward to taking photos and writing stories that represent the entire Central community. Outside Tiger News, she enjoys oil painting and listening to music (currently Japanese Breakfast and Steve Lacy).