Best Of: Movies
1.Everything Everywhere All at Once- Rarely do I truly break down and cry in a movie. I bawled my eyes out like a baby during this film. This movie hit me on so many emotional levels that I can barely put it in words how much I love this work of pure art. Both Michelle Yeoh and Ke Huy Quan deliver my favorite performances of the year. The screenplay is beyond brilliant, there wasn't a second where I wasn't either laughing relentlessly or invested in the ambitious concepts presented. There isn't a single negative thing that I can say about this film. It makes my heart so happy that a non superhero movie was able to reach such a  broad audience. I can not recommend this movie enough and I am so glad that this isn't another A24 bomb.
2. Nope- Jordan Peele can do no wrong and "Nope" is proof of that. This is my personal favorite Peele film to date, I simply fell in love with it. Although "Get Out" is technically more sound, "Nope" just spoke to me. The story itself takes the tired trope of an alien invasion and makes it wholly original. I am not going to spoil much about the plot since it's best to go in blind, but to be as vague as possible, I was on the edge of my seat the entire time.  Being a Peele fan, I expected a straight up horror movie, but that's not what "Nope" is. "Nope" is more of a psychological thriller, but that works in its favor. If there were jump scares every five minutes, I doubt I would be as positive as I am. Also, Keke Palmer and Steven Yuen deliver incredible performances. I particularly enjoyed Palmer's performance as she was both charismatic and believable as someone experiencing these wild events. Overall, I would highly recommend this movie.
3. The Northman- Robert Eggers continues to blow my mind with how good he is. Although I loved his previous work on "The Lighthouse" more, "The Northman" is still an incredible feat. I find it astonishing that a big movie studio decided to take a risk on a director that barely had mainstream success. It paid off, as Eggers was allowed to go absolutely  crazy in every aspect of the filmmaking process.  The sheer brutality and ambition should be celebrated. The production design is on point, the level of dedication to authenticity is unreal. The volcano set piece is my favorite scene of the entire year in cinema.  Really the only negative thing that I can say about this movie is that Nicole Kidman's performance is weaker than the cast surrounding her. Luckily, she doesn't take up that much screen time, so she doesn't bring it down significantly. Also, this movie isn't nearly as approachable as the other ones on the list. It takes a minute to get going but once it does it doesn't stop. Stream this on Peacock to support true artistic expression. 
4. The Batman- In the bog of mediocrity that were superhero movies released in 2022, The Batman acts as a branch to a brighter future. Everything about this is exactly what I want and now expect from comic book movies moving forward. This film features my favorite cinematography of the year and it's not even close. Every performance is solid, the screenplay is well-crafted, and Michael Giacchino delivers a grand slam of a score. The only problem that stops this movie from placing higher is the runtime, which reaches a whopping 2 hours and 56 minutes. This movie is very long and it hurts itself by petering out and having a weak third act. However the overall film is executed so eloquently that I can forgive it. 
5. Jackass Forever-  I mean, come on. Who doesn't love watching grown men harm themselves in the most absurd ways possible? The guiltiest of all guilty pleasures, I have been a huge fan of the Jackass franchise ever since I was given free and unmonitored access to the internet. This surprisingly emotional send-off hits in all of the right places. Who would've thought that a Jackass movie would almost bring me to tears? Going in, I assumed the Jackass crew wouldn't be able to pull off the stunts they did in past endeavors as they all have grown both physically and emotionally. However, I was shocked with the level of stunts they got away with. This film also acts as a nice passing of the torch to the next generation of the Jackass crew. It's disgusting, it's vulgar, it's hilarious, it's Jackass and that's all it needs to be.
About the Contributor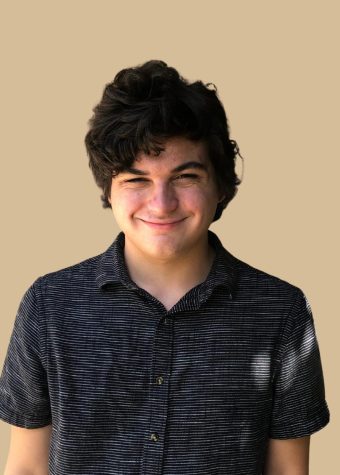 Clem Fortune, Entertainment Editor
Clem Fortune is returning to Tiger News for his second year on staff. He looks forward to hearing from the variety of voices in the newsroom. Outside of Central, Clem enjoys biking, hanging out with friends, and occasionally cooking, particularly meatloaf.