Opinion: High School, Not College
As the 7A state football playoffs end, we are once again reminded of the dominance from some programs and the lack thereof from others. For example, Bryant High School has won their fifth straight 7A state title. Pulaski Academy has won their first 6A state title in their first year in the conference after dominating 5A for many years. These schools dominate yearly, but the real question is: why? Is it superior coaching? I suspect not.
School choice has allowed many public schools to bring in students from outside districts and dominate athletics. Bryant does it yearly, one example being their running back Brandon Johnson, a senior transfer from Benton who helped lead the school to the championship. North Little Rock did it last year with their acquisition of now star Razorback guard Nick Smith Jr., who transferred from Sylvan Hills for his senior year and led the Charging Wildcats to the 7A basketball title last spring. We can even see this is our own district. Parkview Arts Science Magnet, who won the 5A state title in football, is a magnet school, meaning LRSD students can choose to go there. This is perfect for recruiting, as players that are zoned for Central or other district high schools can choose to go to Parkview solely to participate in athletics.
Not only is this unfair to schools like Central who have fewer resources to offer transfers, such as Bryant and North Little Rock's premier facilities and constant influx of donations, but it stinks of recruiting. 
You may be thinking, once a school builds the legacy that Bryant or North Little Rock have at their respective sports, a player would obviously want to play there. But I feel that it is much more rewarding to build a legacy of your own.
That's what Earl Quigley and Bernie Cox did.
These famous coaches for the Tigers built from what they had, and their coaching allowed these players to shine.
Nowadays, the script has flipped.
Players are moving to schools with better facilities and higher recruiting statuses hoping to have a better possibility of making it to the collegiate level.
It has become evident that if you want to succeed in high school sports, you have to recruit.
No longer is the era of coaches playing it by the book, or building a team from the ground up. Welcome to modern high school sports, where recruiting runs amuck, students pick their school like a college decision, and ordinary schools have no chance of competing against legacy schools.
About the Writer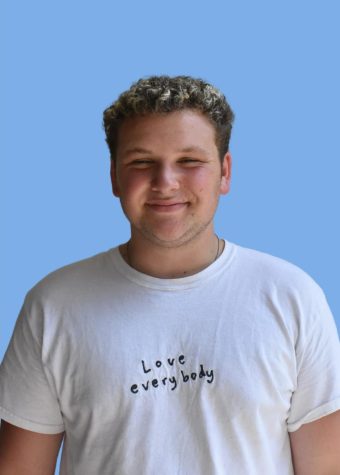 Phillip Byrd, Reporter
Phillip Byrd is a first-year reporter on the Tiger News staff. He is a senior who is graduating a year early. He loves photography. He says it helps him connect with others and capture lively moments. Outside of school, Phillip loves to listen to music and is working on starting a rock band.