Best Of: Video Games
Scorn
8.5\10
Scorn is a gruesome horror-themed puzzle game where our protagonist wakes up in a desolate citadel, void of civilization overgrown with alien plants that mimic the image of veins and nerves. As you go further into the citadel you uncover more about the alien community which once roamed the now-barren halls. This game was very confusing, as it throws you into it with little context or instruction. This adds to the fear factor and realism of being lost and afraid in a vacant world not knowing where you are or what to do. The puzzles in the game were pretty complex, there was absolutely no help which meant I had to explore every inch of the map to get an understanding of what my mission was, it took me a pretty long time to get a lot of the puzzles down. This game was very gory, most of the puzzle had to deal with cutting through alien and human hybrids to use as puzzle pieces. I don't handle gore well and at most points, I had to either look the other way or cover my eyes. The game visuals were strangely beautiful. The image of the game was amazing. It had elements of alien cults and ancient ruins which were done very well, I enjoy creepy and foreign-looking settings. It had a vibe similar to an earlier game I have no mouth but I must scream. Altogether I had lots of fun with this game and I recommend it to anyone looking to use their brain and are not disturbed by blood and gore and unsettling themes.
Eldenring
9\10
From the franchise that created Dark Souls, Elden Ring is a fantasy-themed RPG, where the protagonist is revived as a tarnished soul tasked with the quest of crossing "the land between" and becoming the elden lord. This is the first time I've played a game from the Dark Souls storyline and it was pretty difficult. I know that the Dark Souls saga is known to be very hard and that Elden Ring is its more tame counterpart but I still found the game tough. The game forces you to use every mechanic they have, whether it be using a rune, health potions, or its dodging system. I thoroughly enjoyed that because in most games I don't use all of the items they have to offer; you won't be able to complete Elden Ring without using every factor of the game. The design of Elden Ring is gorgeous, the cinematic cutscenes were so fun to watch and everything about the world was put together perfectly, the character designs of the bosses were amazing and the detailing in them was so unique. For me, fighting bosses or any enemy was very nerve-wracking since I'm not one for intense combat. Even though it was pretty difficult for me I'm sure this would be a more mild Dark Souls game for newcomers of the franchise.
Horizon Forbidden West
10/10
Horizon Forbidden West the sequel to the Horizon Zero Dawn set in a post-apocalyptic world in which humans are forced underground while mechanical animals now roam above. In this game our returning protagonist is on the quest to fix the worlds now collapsing climate. Out of the entire list this game was the most fun, the difficulty is completely up to the player which I enjoyed, because it allowed me to focus on the scenery and storyline rather than its combat. The different regions of the game had amazing scenery, from the giant rainforest, to the vast oceans, to the bright deserts. The blending of the biomes are placed with a lot of care and intent, there is no abrupt stop when leaving a region but a nice gradual change of color and plant life. Some new things that were added into the game are new fighting styles and weapons which allows more creativity in play style for the player, and many new mounts to tame. There are now airborne mounts allowing you to get a higher view of the massive open world. For my playthrough, I decided to go with an easy difficulty so I could explore the map easily with weaker opponents. I would encourage everyone to play this game, since it's so open to any person's play style.
About the Contributor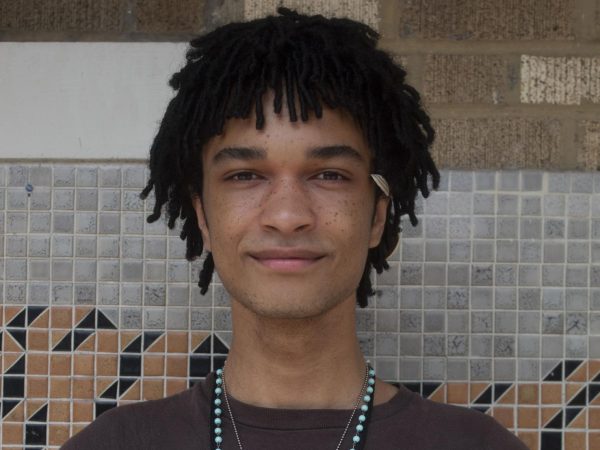 Asher Simmons, Artist
Hi! I'm a senior, and this is my second year on staff. This year I hope to be able to show off my photography and art skills. In my spare time I like to play video games. My favorite video game this year is Best of US Part II. "When you're lost in the darkness, look for the light."