Mrs. Howe's Happiness Foundation
AP Language and mythology teacher, Jamie Howe, is on the Executive Board of Directors of The Happiness Foundation, founded in 2018. 
"We are the fundraising arm of the orphanage in Ecuador," Howe said. 
The Happiness Foundation provides abundant care homes for abused and neglected children in Ecuador through fundraising programs. 
Here's how Howe got involved.
"I went there in 2018 with my family. At that time I had my kids at home, and they just needed a different perspective in the world. Our church is partnered with this orphanage, and we send money each month. We went down there, and I loved the work and the mission because it's not an orphanage that we as a world typically think of," Howe said. 
Over 40% of Ecuador's children live in poverty most being born into it. According to previous studies, AIDS has taken the lives of many Ecuador childrens' parents. 
"We have 50 acres, about 25 homes on a courtyard. Not all of them are housed at all times, it depends on our funds. We normally have about 8 to 10 houses full," Howe said.
The Happiness Foundation is fully based on donors. Whatever funds they have for that year will dictate how many homes they will have for Ecuador. 
"There are house parents in each of the houses. There is a mom, and she raises 8 to 10 children. Once a child makes it to our organization, they are no longer available for adoption. The house that they live in becomes their family," Howe said.
Sadly, the orphanages in Ecuador are poorly funded. Their government doesn't provide the money for the social or physical needs of the children. Therefore, The Happiness Foundation believes that a little help can go a long way. 
 "We raise them through their graduation. Sometimes they're days old, sometimes they are sixteen. We provide them with an education, a lot of them are multi-cultural and they aren't meant to live alone after 18 and 19. So we provide a second family home for them to transition into standard living to get them prepared," Howe said.
Ecuador is completely different from the U.S when it comes to sending their children away after high school. In Ecuador, students aren't expected to move out until they have secured employment, which is usually the age of 20 or 21. 
"COVID hit Ecuador really hard. And we wondered all year how we were going to help them," Howe said.
Sadly, during March 2020, the COVID-19 pandemic hit the whole world traumatically. It caused a pause in life, even decreasing the amount of funding for orphanages. 
"We opened the doors in 2021, and it's just been amazing ever since. I got to visit for the first time last summer, and we bought a house there," Howe said. 
Howe plans to visit her house in Ecuador every summer. 
"As part of the board here, I have one big fundraiser and raise money all year long. There are currently six board members across the country, and we all raise money in our own ways. Then in the summer, we host a big event for those who are interested in getting involved in what we do. We are run primarily on monthly donations. I spend about four weeks down there each summer and I host the groups that come," Howe said. 
Howe gave advice to students who want to help locally.
"Sign up to volunteer, specifically there's a place two or three blocks away from here called the Dorcas House for women and children to get out of abusive situations. I've gone over there and worked several times, even teaching a group of girls. They need babysitters because the moms have jobs, they need help cleaning, and there's more that students can help with," Howe said.
The Dorcas House is an organization that is Christ-centered to get women out of domestic violence situations. Their goal is to help them rebuild their lives and build a relationship with Christ. 
"Even for young men, the Union House is something they need help with. Churches do events to serve soups to the less fortunate all around our city. There's a great organization called The Van that serves the homeless," Howe said.
There are all types of ways to help on a local and national scale. 
"Be aware of what's out there, and ask questions on how you can help," Howe said. 
About the Contributor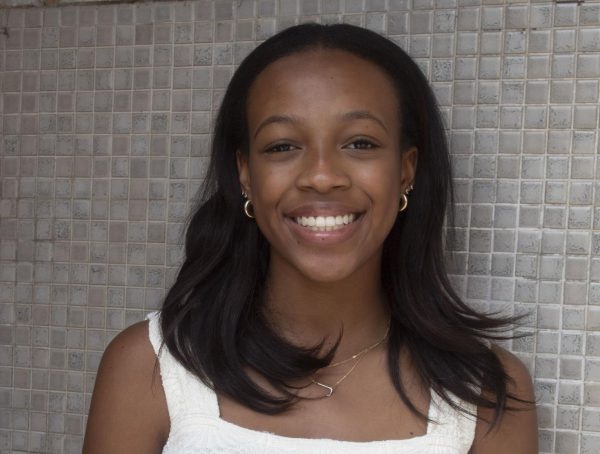 Jordan Craig, Social Media Editor
Hi, I'm a senior and this will be my second year on staff. I love writing about TV series, people, and restaurants. At Central, I'm co-captain of the cheer team, treasurer of Students Demand Action, and member of the NAACP. Outside of the newsroom, I'm either dancing at my studio or sleeping.