AP Teacher Says Nothing in Course Curriculum to Scrutinize
"AP African American Studies does not violate [Governor Sarah Huckabee Sanders'] executive order by any stretch of the imagination," said Ruthie Walls, AP African American Studies teacher. Central is one of 60 schools to teach AP African American Studies as a pilot course, and in its first year, the class is already under scrutiny. 
Sanders has signed several executive orders in her first month in office, including one "to prohibit indoctrination and critical race theory in schools." As a result, the Arkansas Division of Elementary and Secondary Education has asked the College Board to see the AP African American Studies curriculum, over concerns it may violate the new executive order. 
Walls said that the course comes nowhere close to violating the order, and is disheartened by the investigation. She has taught grade-level African American History for 10 years, and said critical race theory (CRT) is almost exclusively taught at the graduate level in majors like political science, history, and law, not kindergarten through 12th grade. 
 "[The course doesn't] teach CRT, I just teach history. I don't add anything, I don't take anything away. History will stand by itself," said Walls. "I hope they will take a look at the framework and recognize that it is history, it is rich history, that everyone has the right to learn if they so please." 
Walls said that students have been coming to her for years in hopes of an AP African American Studies class, and when the school was invited to be one the first schools across the nation to teach it, the reception by students was overwhelming. 
"The first day of AP African American Studies, we went over the limit that the state says is allowed to be in the course. Every seat in here was taken and four on the wall. There was an interest, and for that, I'm really excited," said Walls. 
Because the class is in its first year and is only being taught at a handful of schools, the College Board will release a revised framework on February 2, as students and teachers give feedback. The framework release was not prompted by the Arkansas Division of Elementary and Secondary Education's investigation into its content. 
"College Board classes go through rigorous vetting," said Walls. 
Walls said she loves to teach the class, and hopes she can continue to do so.
"I want to concentrate on teaching and learning. I believe this is political, so I will not engage in that conversation," said Walls. "I cannot allow for any distractions."
About the Contributor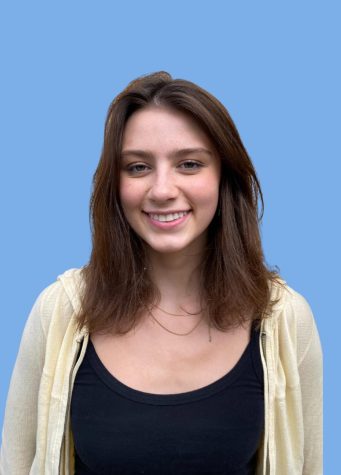 Sophia Finkbeiner, Copy Editor
Sophia Finkbeiner is a senior, and this is her second year on staff. This year, Sophie is looking forward to sharpening her photography skills and communicating the stories of Central students. She's also excited to bond with the new staff and make memories before she graduates. When she's not writing for Tiger News, Sophie enjoys spending time with her friends, working out, and tutoring other students. She's also the Co-President and devoted member of Central's Recycling and Ecology Club.