President Biden Speaks, Governor Sanders Responds
On Tuesday evening, President Joe Biden delivered the annual State of the Union address in front of the country's most powerful political, economic, and military leaders, laying out his priorities for the nation's new legislative session. Immediately following the president's speech, Arkansas Governor Sarah Huckabee Sanders gave the widely televised response in which she criticized the policies promoted by Biden, having been selected by Republicans to represent their party on the national stage.
During the beginning of his speech, President Biden focused on economic issues, touting the success of bipartisan legislation that increased investments in infrastructure and the actions his administration has taken to help reduce inflation.
"Jobs are coming back—pride is coming back—because of the choices we made in the last two years. This is a blue-collar blueprint to rebuild America and make a real difference in your lives," Biden said. 
Later, the president also advocated for the protection of abortion rights, the implementation of an assault weapons ban, and new reforms aimed at reducing instances of police violence against unarmed black Americans. He ended his address with an optimistic tone, expressing hope for political cooperation and an uplifting message about the future.
"Because the soul of this nation is strong, because the backbone of this nation is strong, because the people of this nation are strong, the State of the Union is strong," Biden said. 
Shortly after the president's address concluded, national media outlets turned to the Arkansas Governor's Mansion where Sanders was set to deliver her response to Biden's speech. Rather than directly engaging Biden's economic policies, Sanders primarily focused on the cultural differences between each political party.
"At 40, I'm the youngest governor in the country. At 80, he's the oldest president in American history," Sanders said. "I'm the first woman to lead my state. He's the first man to surrender his presidency to a woke mob that can't even tell you what a woman is."
Later in the speech, Sanders reflected upon the policy actions she has taken as governor, specifically the seven executive orders she signed on her first day in office. 
"Upon taking office just a few weeks ago I signed executive orders to ban [critical race theory], racism, and indoctrination in our schools, eliminate the use of the derogatory term 'Latinx' in our government, repealed COVID orders and said never again to authoritarian mandates and shutdowns," Sanders said. 
Sanders was also quick to draw contrast between Biden's vision for the future and her own, claiming his ideas were radical and driven by attempts to please Democrats who are out of touch with most Americans. 
"The dividing line in America is no longer between right or left. The choice is between normal or crazy," Sanders said. "Most Americans simply want to live their lives in freedom and peace, but we are under attack in a left-wing culture war we didn't start and never wanted to fight."
Additionally, Sanders invoked the Little Rock Nine in an effort to introduce education as a political issue, recalling her time as a student here.
"Down the street from where I sit is my alma mater, Little Rock Central High. As a student there, I will never forget watching my dad, Governor Mike Huckabee, and President Bill Clinton hold the doors open to the Little Rock Nine, doors that forty years earlier had been closed to them because they were black. Today, those children once barred from the schoolhouse are now heroes memorialized in bronze at our statehouse," Sanders said. "I'm proud of the progress our country has made. And I believe giving every child access to a quality education, regardless of their race or income, is the civil rights issue of our day."
Sanders also announced the release of her new education agenda that is set to be revealed Feb. 8, with a particular focus on school choice, childhood literacy, and raising teacher pay. Sanders has opposed the teaching of history that includes a critical analysis of race in K-12 classrooms, claiming that it amounts to educational "indoctrination." During her speech, the governor stated that her platform, known as the Arkansas LEARNS initiative, will be "the most far-reaching, bold, conservative reform in the country."
About the Contributors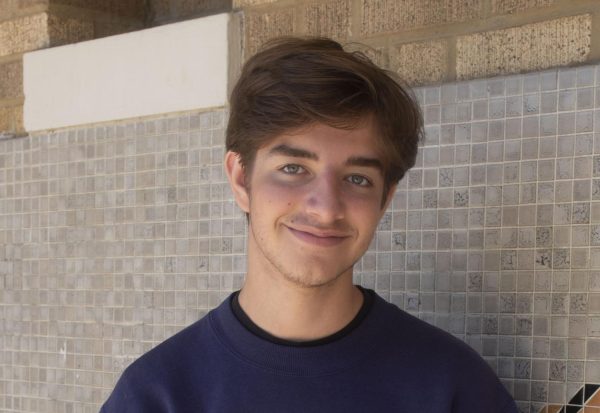 Jack Baker, Print Editor
Hi! My name is Jack Baker, I'm in 12th grade, and I'm so excited to serve as the print editor this year! This will be my third year in journalism class, but my favorite subjects are history and English. I'm particularly interested in politics and modern culture. When I'm not at school, I'm usually competing in policy debate, running cross country, playing the piano, or hanging out with friends.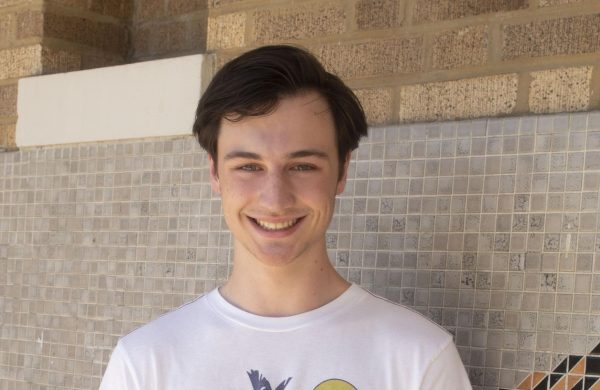 Josh McNeil, Editor in Chief
Hello! This year I'm a senior and second-year Tiger News staffer. I'm excited to publish more stories about issues facing both students and other members of the Central community. When I'm not reporting, I like fishing, playing with my dogs, and working on cars.