Artist Profile: Jojo Buchmann
The tedious, nerve-racking process of applying to college is universal for seniors looking to pursue higher education. However, senior Jojo Buchmann took a road less traveled by choosing to solely apply to art schools across the country. 
"I initially did not want to go to college at all," Buchmann said. "I don't like school, and I actually only started to like it because of art." 
With a little help from his mom, Buchmann ultimately made the decision to register for art school.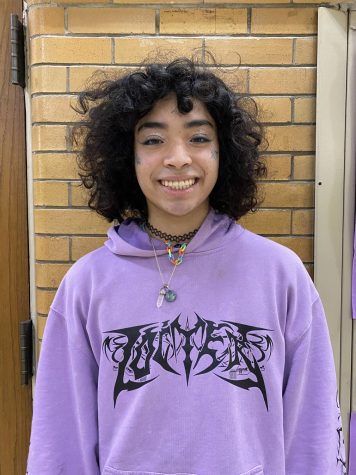 "My mom wanted me to do an art camp over the summer, so I could see what college was like. It was a two-week intensive thing in Chicago, and it was such a fun experience," Buchmann said. "It was like a bubble of people like me, dressing like me. I didn't feel different. I felt included and supported. That experience showed me that I could thrive in art college and was welcome there."
As far as his art goes, Buchmann is inspired by his experiences and observations of the world around him. 
"My work I'd say is very psychological. It's about my experiences," Buchmann said. "When I was younger, I didn't really have anyone to go to, so with my art I try to show people what I had to learn on my own. I also want to encourage people to be their authentic selves through my art. I want to encourage community, love for each other, and empathy. We're all unique and powerful and while becoming your true self is something I'm still working on, I try to push that message through my work."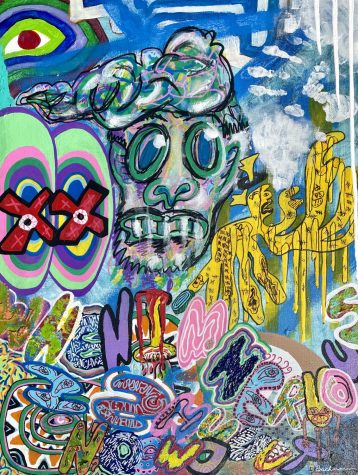 Buchmann, as a Venezuelan, hopes to break down barriers forpeople of color in the art world by dismantling norms of whiteness in art.
"I've never seen representation for Venezuela, so I feel that in a way I'm doing justice for them," Buchmann said. "Representation is very important because it gives voices to people who feel like they're unheard. We have to give power to the people. We can't overlook them. "   
Though he's excited for all the possibilities of pursuing art, the stresses of applying were inescapable even for Buchmann. 
"I already had a portfolio from AP Art, but the writing was kind of stressful," Buchmann said. "I stayed after school with my English teacher every Tuesday, and she helped me write. It took time to do the applications, but when I talked to the schools, they said I'm the material they're looking for. I'm excited to see where I go."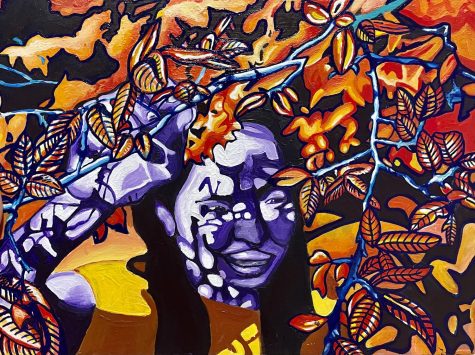 About the Contributor
Jaya Khullar, Reporter
Junior Jaya Khullar is ecstatic to start her first year as part of the Tiger News staff. She finds journalism to be an important part of society and is excited to refine her writing skills. Outside of the newsroom, Jaya relaxes by reading classic literature like a true bookworm. She also loves philosophical movies but will watch anything starring Robert DeNiro.