Transgender Students Speak Out Against Bathroom Bill
A new policy that prohibits transgender students in Arkansas from accessing the restroom which aligns with their gender identity is currently being considered by the Senate Education Committee. The legislation, officially known as HB1156, was approved by the House of Representatives Feb. 1 and, if approved by the committee, will be sent to the full Senate for a final vote. 
The bill mandates that all students attending public and charter schools across the state must use the bathroom that corresponds to their sex assigned at birth. School officials found in violation of this policy could face a $1000 fine and additional punishments imposed by their local school board. 
Supporters say that the legislation will increase safety and privacy for all students and staff while opponents argue the legislation targets transgender kids who are already marginalized in the status quo. 
"It's really dangerous because it makes places like Central unsafe for trans people like me," junior Joey Leenhouts said. "It perpetuates the idea that trans people are grotesque, deviant, or inherently sexual beings, but that's simply not true. In the end, we're people just like everybody else."
Sophomore Symone Bishop echoed Leenhouts sentiment.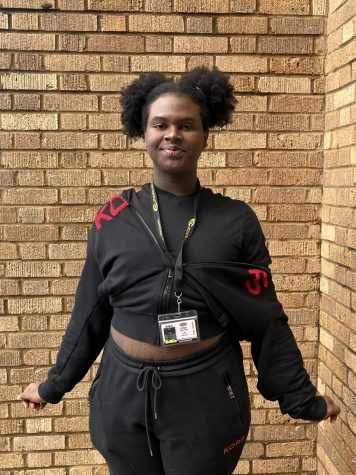 "Just because we're trans or because we were told that we were one gender and didn't agree with that does not mean we're any different from everybody else," Bishop said.
The bill was also condemned by a number of political advocacy groups, including the Human Rights Campaign, the country's largest LGBTQ lobbying organization.
"The Arkansas politicians who voted for this bill should be ashamed of themselves. This bill solves no problems and won't do anything to make life better for the folks who live here. The only thing it will accomplish is to demonize trans kids, make them feel less safe at school, and make their lives even harder than they already are," the organization said in a statement released Feb. 1.
HB1156 also includes a provision that requires all schools provide a "reasonable accommodation to [individuals] who [are] unwilling or unable to use a multiple occupancy restroom or changing area designated for the individual's sex." Such accommodations would most likely include the creation of new gender-neutral restrooms for transgender students which Leenhouts says haven't been effective in the past.
"We only have one gender-neutral bathroom, and it's hard to find," Leenhouts said. 
Principal Nancy Rousseau added that all transgender students who want to access a gender neutral restroom are afforded the opportunity to do so.
"Any students who have indicated that he or she is trans have been escorted to a gender neutral restroom," Rousseau said.
 Leenhouts described his personal experience about the general condition of transgender students in the midst of the latest legislative session.
"Being trans at Central is a combination of things already. You'll get deadnamed and misgendered by some teachers and students, but then other students are really accepting," Leenhouts said. "And so, ultimately, we just need more people to be aware of what it means to be trans."
Bishop transferred to the school at the beginning of this year. She says the transition has been difficult.
"The environment I was greeted with when I arrived was very, very rough, compared to where I was last year in Dallas," Bishop said. "Of course, I was denied entry into the women's restroom."
Despite such difficulties, she says that a number of staff members have supported her, specifically mentioning drama instructor Tyler Lewis and Principal Rousseau. 
This so-called bathroom bill comes among the introduction of a number of pieces of legislation that attempt to restrict the ability of transgender Arkansans to access critical healthcare and other social services. SB270 aims to characterize any instance during which a transgender individual enters a public restroom where a minor is present a "criminal offense of sexual indecency with a child" and was approved by the Senate Judiciary Committee. SB43 characterizes drag performances as "adult-oriented businesses" which could criminalize their presence in public spaces, including schools and parades. Additionally, significant media attention has been directed towards the state's 2021 ban on gender affirming care for minors, which has since been declared unconstitutional in federal court. Gender affirming care includes a wide range of medical interventions designed to affirm an individual's gender identity, including hormone replacement therapy and sex reassignment surgery. The state of Arkansas, led by Attorney General Tim Griffin, has appealed the decision.
"The legislature wants to prevent kids from being able to change themselves," Leenhouts said. "And I feel like the legislature has the idea that trans people are a crime against nature, and that means they don't want people to become trans or even be trans in the first place."
Bishop agreed, specifically citing the negative effects of the new law.
"I feel like whether or not they ban [gender affirming care], it's gonna take place anyway. There is always going to be a way for people who try to affirm their gender, whether they say you can or whether they say you cannot," Bishop said. "All that does is make society more unsafe and puts the lives of our youth at risk. Getting told that you're a threat to the safety of other students is very detrimental to the already endangered mental health of trans youth today."
Leenhouts says he believes the new bills are motivated by fear.
"[The legislature] is just scared that if we teach about trans people in schools or even let them exist in schools, then their children will somehow become perverted," Leenhouts said.
Ultimately, Leenhouts hopes the school will resist the implementation of HB1156 and other new initiatives.
"I think people from the district and students from our school should just refuse to accept this policy," Leenhouts said. "Even if you're not trans or if you're a teacher, you should still take a stand on this bill because we're being attacked constantly and can't respond effectively unless other people join the fight."
Bishop urged other Arkansans to continue fighting for the rights of transgender students.
"Don't lose hope. Remember that there is still power even in hopeless times, you can look back through all the times in history like slavery, the civil rights movement, and even more recently, during the gay rights movement, there is still hope. And remember to stay strong and lift each other up in these trying circumstances," Bishop said. "It's also important to encourage people to vote and remind them of the power that they have to change the world that we live in."
About the Contributors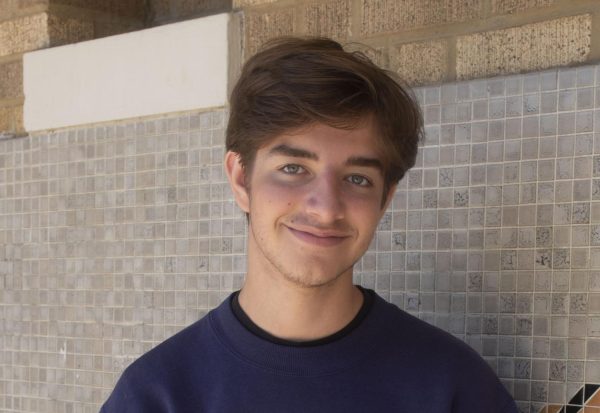 Jack Baker, Print Editor
Hi! My name is Jack Baker, I'm in 12th grade, and I'm so excited to serve as the print editor this year! This will be my third year in journalism class, but my favorite subjects are history and English. I'm particularly interested in politics and modern culture. When I'm not at school, I'm usually competing in policy debate, running cross country, playing the piano, or hanging out with friends.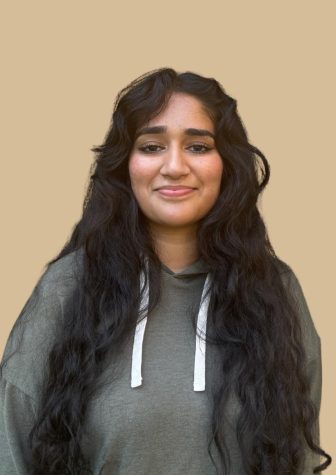 Alisha Majeed, Reporter
Alisha Majeed, a senior, is looking forward to meeting new people and continuing to learn about her school's community in her first year on staff. Alisha is the president of the South Asian Students Association, and enjoys reading and painting in her free time as well as volunteering at her mosque.