The Good and the Bad and the Ugly: Met Gala Reviewed
Our favorite time of the year, the Met Gala 2023 has finally come to an end. The theme for this year's Met Gala was "In honor of Karl". Karl Lagerfeld was well beloved by the fashion industry, who sadly passed away in 2019.
Here's the best and worst dressed. 
Best Dressed
Cardi B was my favorite look of the night. She not only gave one stellar look, she served three. Cardi had a stunning black dress with flowers and stones. Cardi B has continuously served at all of the Met Gala she's attended, so of course we expected nothing less. 
Anne Hathway was another favorite of mine. She wore a Versace gown that payed great homage to Karl Lagerfeld. She looked absolutely stunning. There were little slits in the middle of the dress that held it together that looked stoned. She ate down and I hope to see her at more future Met Galas. 
Dua Lipa shocked me. Her dress was so simple, but yet so elegant She wore a white Princess Gown that looked like Cinderella's gown. I do wish she would've done a headpiece, but sometimes less is more. And in this case, it was stunning. 
Gigi Hadid by far had one of the most unique outfits. It was a leotard with a flowy skirt at the end, made by Givenchy. It gave an edgy yet angel vibe. Her blonde hair contrasted with her outfit so well. Gigi is already a famous supermodel, so her poses complimented her dress in the perfect way. 
Rihanna has been known as the queen of the Met Gala for years now, and she continues to hold that title. Rihanna wore a beautiful dress made by Valentino with a detailed flower hood over it. I loved when she put the flower pullover on her shoulders, it made the look a lot better. 
Bad Bunny didn't come to mess around. Most times, men just wear a plain tuxedo with maybe a flower. He wore a white Jacquemus suit with a flower drape. In some ways, he and Rihanna contrasted each other. His suit was absolutely elegant and he looked great. 
Worst Dressed 
Kylie and Kendall Jenner really disappointed me. Their looks weren't awful, but they could've done way better. Kylie wore a dress that looked like she could've worn to dinner, and it really didn't look like the best dress for an event like the Met Gala. I didn't really like Kendall's outfit at all, I liked the top of her neckline, but everything else was bad. Kylie and Kendall served at the 2019 Met Gala, so not really sure what they were thinking this year. 
Lea Michelle obviously didn't read the team. Her hair really didn't go with her dress, as well as purse. Her dress wasn't ugly, but she could've done better. Walking into 
I was upset with Lizzo's look. Honestly, the dress looked kind of cheap, and she could've done more. Of course Lizzo looked beautiful, but it looked like she put pearls over a simple black dress. 
Honorable Mention
Doja Cat took the "Cat" too seriously in her name. Her outfit was actually very stunning, her dress was stoned everywhere with little white beads. She even had cat ears and a cat nose. Her look was definitely out there, but she managed to pull it off. 
Overall, this year's Met Gala actually wasn't that bad. Most people stuck to the theme and memorialized Karl Lagerfeld's work. I can't wait to see what next year's Met Gala has in store.
About the Writer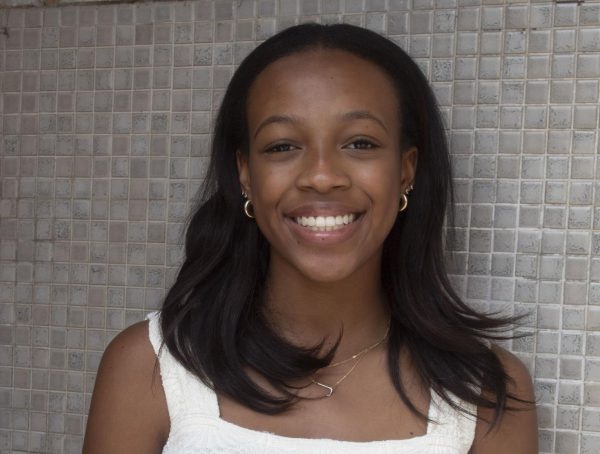 Jordan Craig, Social Media Editor
Hi, I'm a senior and this will be my second year on staff. I love writing about TV series, people, and restaurants. At Central, I'm co-captain of the cheer team, treasurer of Students Demand Action, and member of the NAACP. Outside of the newsroom, I'm either dancing at my studio or sleeping.