How many Barbies can you buy with one billion dollars? With her movie Barbie surpassing that much at the global box office, I'm sure director Greta Gerwig could find out. But I doubt she was surprised at the financial success of her production. 
Months before the movie was released, I would log onto Instagram and see all kinds of memes, ads, and Twitter reposts relating to Barbie. There were several iterations of the classic "Playing Subway Surfers/Watching Family Guy During The Movie" meme, hundreds of comments on the perfect casting of blonde-haired, blue-eyed Margot Robbie as Stereotypical Barbie, and everything from rugs to clothing to cosmetics were coming out with Barbie-related collections. Weeks after the fateful July 21 premier, people of all genders are still going out in droves of pink to catch the movie in theaters. 
Whether you felt Barbie was a revolutionary take on feminism or just an amusing two hours of entertainment, it's worth considering how, from the moment it was contrived by Hollywood, Barbie was setting itself up to be a cultural moment of this generation. But did it succeed…?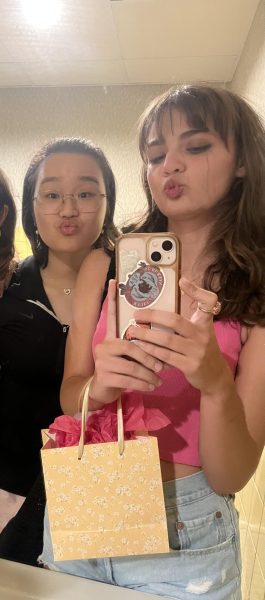 Hayden Kirby, 12th Grade: "Cultural moments are getting smaller and smaller because of stuff like Twitter. What even is a cultural moment anymore? A cultural shift used to be something like the Renaissance, and the Barbie movie is not the Renaissance. It's just another corporate ploy." 
Milo Banks, 9th Grade: "There are definitely moments of people coming together to do one thing, especially over social media. Like last year, when the Minions movie came out, everyone was wearing suits. That was fun, but it wasn't as impactful as Barbie. Barbie definitely brought women together with the shared experience [of dressing in pink], going out with friends, and understanding the movie's message of how women are perceived and exist in the world. I know there's the writer's strike going on, but I think Barbie was a good cultural experience for America." 
Kevin Durden, 12th Grade: "In the context of the writer's and actor's strike, most films would have fallen to the wayside with the lack of marketing. But even when there was no new marketing coming out for it, the Barbie movie marketed itself. From an economics perspective, that was interesting, but also I think everyone collectively recognized that, 'Hey, this is a good movie, let's go see it." 
Emmie Balch, 12th Grade: "Barbie is important for the culture. It's a reframing of, not necessarily a feminist icon, but of [Barbies] which are so popular and important for so many girls but, as they get older, they're led to believe [Barbies] are uncool and not to be looked up to. I believe [the Barbie movie] is what we need to introduce men and young girls into feminism." 
Colette Jones, 10th Grade: "I saw [Barbie] all over Instagram. Everyone kind of agreed in a way by dressing up in pink and going to go see the movie with their friends. It was super fun and cool to see everyone doing that. People often have differing opinions and they don't want to follow what everyone else is doing so something like this doesn't happen very often."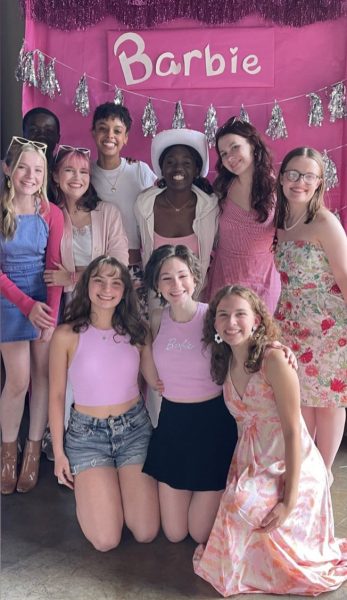 Ava Leigh Stallcup, 11th Grade: "The cartoon Barbie movies were a significant part of my life, and even though the live action was so different, it was amazing for the impact it made. I've seen not just women but even men showing out in pink and being invested in the character and culture of Barbie. Unfortunately, I don't think this kind of thing happens as often as it should. The Barbie movie was a cultural awakening for society to understand that [feminist] topics need to be discussed and we shouldn't be afraid to have those conversations."