Seniors Marcus Johnson and Kody Martin, both football players, made an unexpected but enthusiastic decision to join the competitive cheer team this season. The idea was sparked when the cheerleaders realized the benefits of having boys with prior lifting experience, making their transition into the team smoother. 
"Some cheerleaders walked up to us to ask if we would mind joining the team, we both said sure why not," said Johnson. "But before I joined the team, their performances at halftime looked a lot easier than they really are."
Despite their busy schedules, both football players managed to find a way to accommodate cheer practice into their routines. Before taking up cheer, Johnson was already a year-round athlete, participating in football, track, wrestling, and now cheer. 
"I go to football practice Monday through Thursday and after practice on Thursdays I go to cheer practice. Due to my wrestling season being the same time as my cheer season, I'm going to have to miss some of the competitions for me to be able to do both," said Johnson. 
Johnson has also overcome significant challenges in his journey to become the school's newest member of the competitive cheer squad. 
"I tore my ACL last year in football, and I still continue to do my physical therapy exercises while playing sports," said Johnson.
"
It wasn't only physical healing; getting out of bed with a cast and crutches was also mentally challenging, and that had a major impact on my mindset and motivated me to get back out to play
— Marcus Johnson
As for Martin, outside of school, he's passionate about weightlifting, dedicating most of his free time to it. More recently, he's been an invaluable asset to the cheer team, effortlessly lifting the flyers during their routines.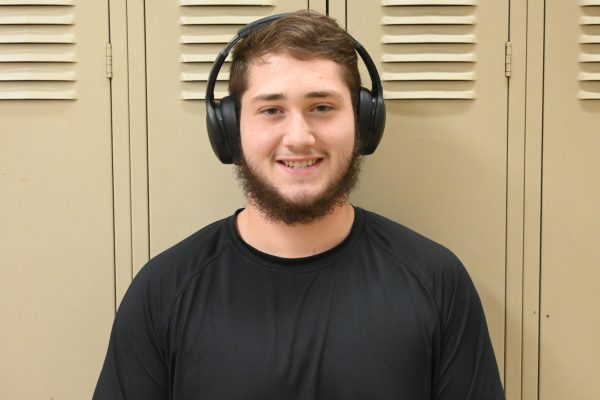 "I enjoy lifting weights, since we practice lifting weights every Thursday it helps me set a goal for myself to increase the amount of pounds I want to lift," said Martin. "Whenever I catch the flyer, the girls cheer me on, which lets me know they support me."
Even though the competitive cheer season hasn't officially begun, both seniors believe they're already making a positive impact by training with the team. They are dedicated to improving their dance moves, striving for greater precision, and enhancing their overall performance in preparation for future competitions.
"Practice has been helping me get better at sharpening my motions, and learn to be in my positions on the right counts," said Johnson. "I enjoy the energy it makes me want to strive harder."