'Gilmore Girls' Coffee Shop Pops Up Downtown
Andina Café & Coffee Roastery in downtown Little Rock was converted on Oct. 5 into the famous Luke's Diner from the hit TV show Gilmore Girls. It was one of 200 diners being opened around the country, and is being promoted by Netflix, which will be streaming Gilmore Girls: A Year in the Life in November.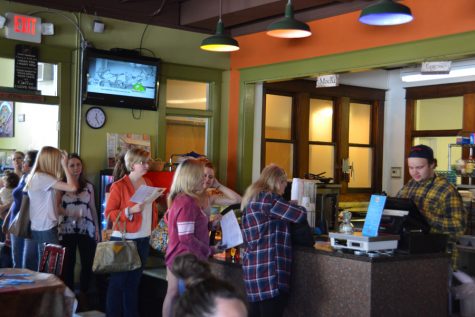 "I'm looking forward to watching it with my mom and sisters," junior Chloe Cunningham said. "Our family group chat is called the Gilmore Girls Revival."
The shops began opening this year, the sixteenth anniversary of the show. The revival, which is to start streaming on Nov. 15, will consist of four 90-minute episodes named after the four seasons in which they are set: "Winter," "Spring," "Summer," and "Fall."
"It's funny and relatable," Chloe said. "They have a really cool mother, daughter relationship, which is cool to watch for me and my mom."
Luke's Diner, as it was named for the day, opened bright and early Wednesday morning at 7 o'clock at 433 E. 3rd St. downtown, and fanatics quickly began streaming in. Free coffee was served until noon, notably by staffers dressed in backwards caps and flannels.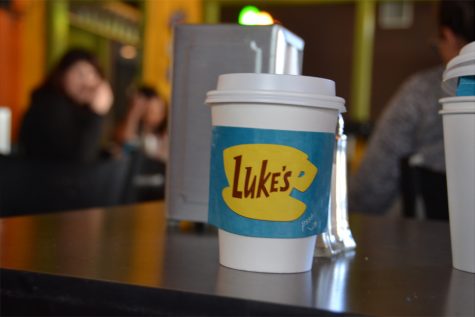 Other locations where the shops are planned to open range from big cities like Atlanta, GA, to small cities such as Billings, MT.