Dos Rocas Provides Delicious, Inexpensive Local Food
Located across from the Root Cafe, Dos Rocas is owned by a former Root Cafe employee. The space is very open with brick and plaster walls. The entrance has seating for those waiting, and board games for families who have to wait.
I went on Saturday night with my aunt and cousin who were in town for the weekend. If we hadn't gotten there at 6 p.m., we would've had to wait for an hour like the family in line behind us. Despite the wait, the service was incredible. Our waiter made sure we had everything we needed and always had chips and water.
Even though we drew the short straw by having to sit by the door while the temperature outside was below freezing, the food was amazing. The cheese dip was good and fresh chips were brought with every appetizer. As a table we ordered cheese dip, guacamole, and salsa. The guacamole had fresh pieces of avocado and lime juice with tomatoes. The salsa also had lime juice which was a great addition.
I had the cheese pupusa, which was a cheese filled corn tortilla, and it was very filling for only $3.75. The rest of the table ordered tacos and loved them. Located on South on Main, Dos Rocas is the perfect snack stop after school or for a sit down dinner.
About the Contributor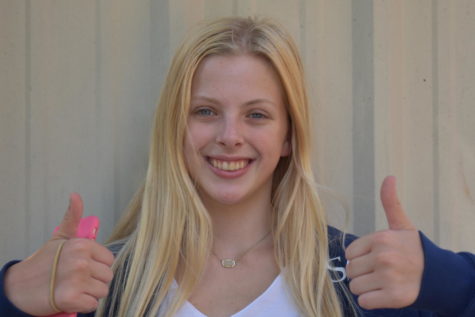 Casey Carter, Sports Editor
I'm a senior going into my second year on staff. My favorite numbers are seven and eighty-three. Some fun facts about me are that I have never used a metal straw, and I love Sonic ice. Like one of my stories? Let me know! Email me at [email protected].