Junior Describes Musical Journey as Morticia in "Addams Family Production"
From tryout to opening night, Lamis Vattoth shares behind the scenes details
Junior, Lamis Vattoth, was casted as Morticia Addams in the upcoming "Addams Family Production". This will be the school's first fall production since 2019. The "Addams Family" musical has similar characters to the well-known movie and TV show, but the plot is a bit different. 
Vattoth got into acting at a young age at her elementary school in the Middle East before moving to Central in 2020. 
"I started around third grade because I wanted to be in a show. I played the mermaid queen in my school's Pirates VS. Mermaids production. Then, I knew it was only up from here," Vattoh said. 
This isn't Vattoth's first production play on campus. She was cast in the High school ensemble in the production "High School Musical" last spring. Vottah had many preparations before she auditioned for this specific role in the play. 
"It was the Labor Day weekend before auditions. I auditioned wanting to be Mortica. In a way, I felt over prepared and I didn't feel too good about it. But then, when I got to auditions I got a few laughs from Ms. (Patrice) Williams (the theatre director), so that made me feel better. Then I got the callback, and now, I'm here," Vattoth said. 
Then, the preparation for the show began. 
"We had rehearsals on Mondays, Wednesdays, and Fridays for two hours every week up until tech week, then we were staying till 7 p.m. every day of the week," Vattoth said. 
Many people don't realize the intense hours it requires to get a play in top notch shape. Outside of rehearsals, actors also had to memorize their lines at home. 
"The rehearsal process has gone pretty well, but there have been times where a lot of the cast was out due to various illnesses, so things were difficult to navigate," Vattoth said. 
Sadly, the flu and allergies are common during this time of year. So, if there wasn't an actor there to do their role because they're out due to a sickness, or a crew member, it's very hard to continue the show. 
"I'd say it's been more exciting than stressful coming up to show day; seeing the show come together has been really fun! But, there have been times where things haven't worked out that have been frustrating to navigate," Vattoth said. 
Dress rehearsals are needed in order to make sure everything goes smoothly for show day. Vattoth even had some technical issues herself. 
"My wig kept slipping off at a dress rehearsal; and trying to keep going when you can actively feel something falling off your head sucks," Vattoth said. 
Trying to deliver your lines as a costume malfunction is happening is very challenging. However, she recovered well and proceeded on with the show. As all theatre people say, the show must go on.
"I think this show is one of the bigger productions we've done in a while, and I really hope our hard work translates into these upcoming shows," Vattoth said. 
There are more dancers, singers and a humongous stage in this production compared to previous shows. The crew members have spent hours building, painting, and decorating the set. 
"The dances are intricate, and the cast and crew have been working hard to create a show that's going to be enjoyable to an audience," Vattoth said. 
Various student choreographed the dances in the production. Creating dances that look appealing to the eye on stage isn't easy. Also, the makeup and costume crew have been working long and hard hours to get the cast into a full body of makeup and outfits. The "Addams Family Production" requires a lot of detail to the overall glam look of the cast because it's so complex. 
"I think it's important for audiences to leave behind the impressions they already have on the characters we're playing because we've all worked hard to make them our own. That's what inherently makes them different from the characters from the movies," Vattoth said. 
There's a great deal of work, sweat and tears (literally) to put on a musical performance. Long nights of rehearsals on top of school work meant little to no sleep for the cast and crew. 
You can see this performance Nov. 4, at 7:30 p.m and Nov. 5,  at 2 p.m. Student admission is $5, adults are $10 at the door.
About the Contributors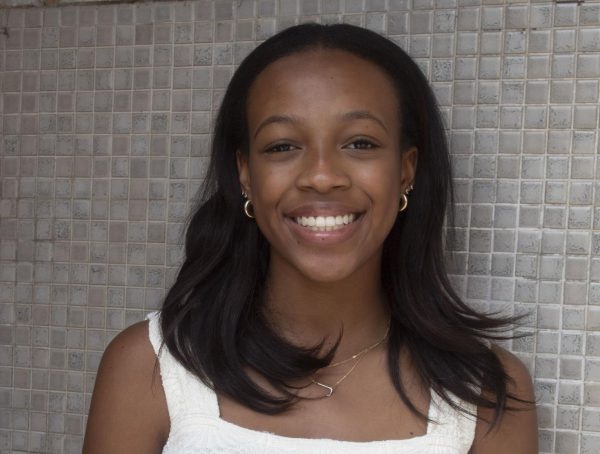 Jordan Craig, Social Media Editor
Hi, I'm a senior and this will be my second year on staff. I love writing about TV series, people, and restaurants. At Central, I'm co-captain of the cheer team, treasurer of Students Demand Action, and member of the NAACP. Outside of the newsroom, I'm either dancing at my studio or sleeping.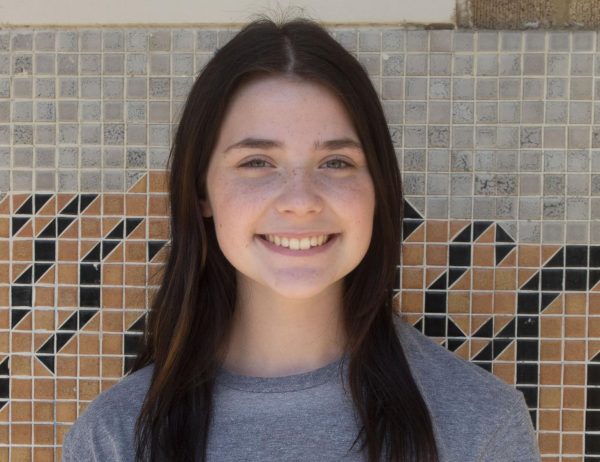 Steele Matthews, Social Media Editor
I am a senior and this is my second year on staff. I'll be helping to manage the Tiger News social media and hope to engage more students with the publication. Outside of school I take dance classes, beekeep, work at Camp Aldersgate, and enjoy being outdoors. I'm looking forward to a great year on staff!